2018 Countdown To Kickoff Power Rankings: AFC South
The Zone Press' fifth annual countdown to kickoff is underway. Just like last year, we're going division by division. Next, we take a look at the AFC South.
1. Jacksonville Jaguars (Overall Power Ranking: 7)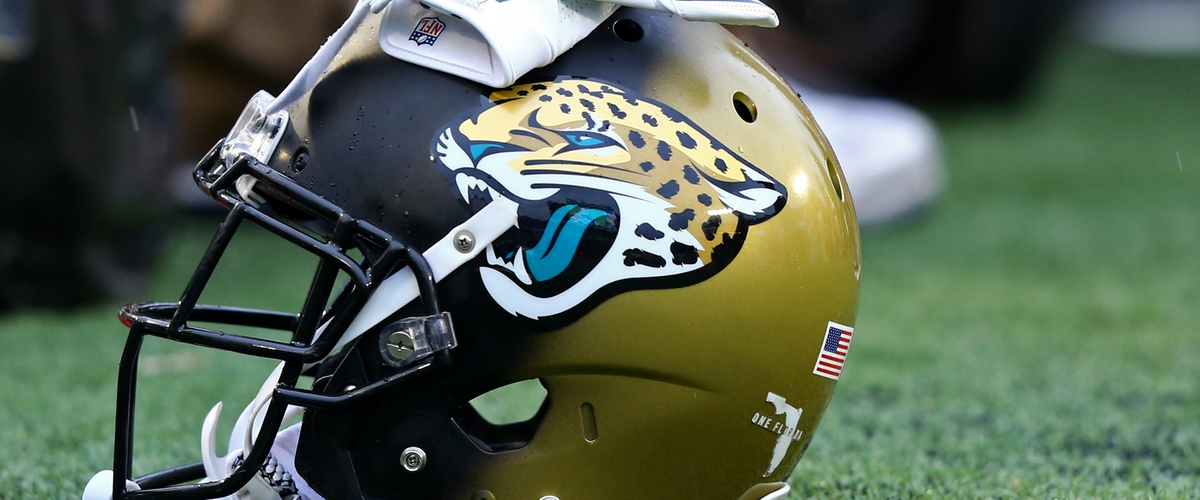 2017 Results: 10-6 (Lost in AFC Championship Game)
There are three main storylines for the Jacksonville Jaguars entering the 2017 season. The first storyline was that their defense would be one of the elite units in the NFL. They lived up to that billing by ranking as the top passing defense in the league (allowing 170 YPG) and ranking as the second-best defense in the league behind the Minnesota Vikings. The second storyline involved then-rookie running back Leonard Fournette. Fournette was slated to be an impact player immediately and serve as the tip of the Jaguars offensive spear. The results saw the Jaguars produce the best rushing attack in football (141.4 YPG). The third storyline had to do with their quarterback. Many predicted that even with the obvious talent on their roster, Blake Bortles would find a way to screw things up and ruin the Jaguars season. That didn't exactly happen until the very end. Bortles spent the regular season trying to keep the train on the tracks. In the postseason, he stepped up by not turning the ball over at all. However, when the Jaguars needed him to make big plays with his arm, he wasn't capable. Entering the 2018 season, the story is the same. Jacksonville has an elite defense and rushing attack. The only thing that stands in the way of their Super Bowl ambitions is their quarterback.
Key Additions: Cody Kessler, Donte Moncrief, Austin Sefarian-Jenkins, Andrew Norwell, D.J. Hayden, and Taven Bryan.
Key Losses: Chris Ivory, Allen Robinson, Allen Hurns, Mercedes Lewis, Patrick Omameh, Paul Posluszny, and Aaron Colvin.
Storylines
Is Bortles the One?: When you peel back the layers on Blake Bortles' 2017 season, you find a few interesting nuggets. For starters, he was the only quarterback in the division to start all 16 games last season. He completed a career-best 60.2 percent of his passes while throwing 21 touchdowns to 13 interceptions. His YPA sat at 7.0 as he was mostly reliant on check down passes. The only time Bortles really aired it out on defenses is when he was playing terrible units such as the Colts. Most of the time he wasn't terrible enough to cost Jacksonville games, but 'serviceable' play at quarterback will only take a team so far. If he doesn't show great improvement, how much longer do they keep him around?
Linebacker Shuffle: With the retirement of Paul Posluszny's retirement, the Jaguars will have to move around their assets at linebacker. According to the Florida Times-Union, Blair Brown began OTA's on the strong side while Myles Jack has been moved to inside linebacker. While both players are ridiculously versatile for the position, Jack did have a few problems when he did play middle linebacker last year. At times, he had problems shedding blocks and stuffing the run. We'll see how much he has improved at that once the season rolls around.
Receiver By Committee: The Jaguars lost Allen Robinson and Allen Hurns during the offseason, but it's important to note that Robinson missed all but one week due to injury. Meanwhile, Allen Hurns was never able to turn into the receiver most thought he could be. Thus, Jacksonville will roll with a platoon of Marqise Lee, Donte Moncrief, Keelan Cole, Dede Westbrook and rookie DJ Chark. There's a lot of talent there, but one has to wonder how good they'll actually be considering who's throwing them the ball.
Season Outlook: Many consider the Jaguars as a flash in the pan, and think that they will fall back to earth this season. I believe they'll hang around in contention thanks to their defense and running game. The AFC South doesn't have a truly elite team unless Houston can finally stay healthy or Andrew Luck immediately returns to elite form. Thus, I believe the Jaguars strengths will keep them atop the AFC South for now. However, they'll need to consider a new quarterback if they want to hoist the Lombardi Trophy.
Fantasy Player to Watch: Marqise Lee
2. Tennessee Titans (Overall Power Ranking: 11)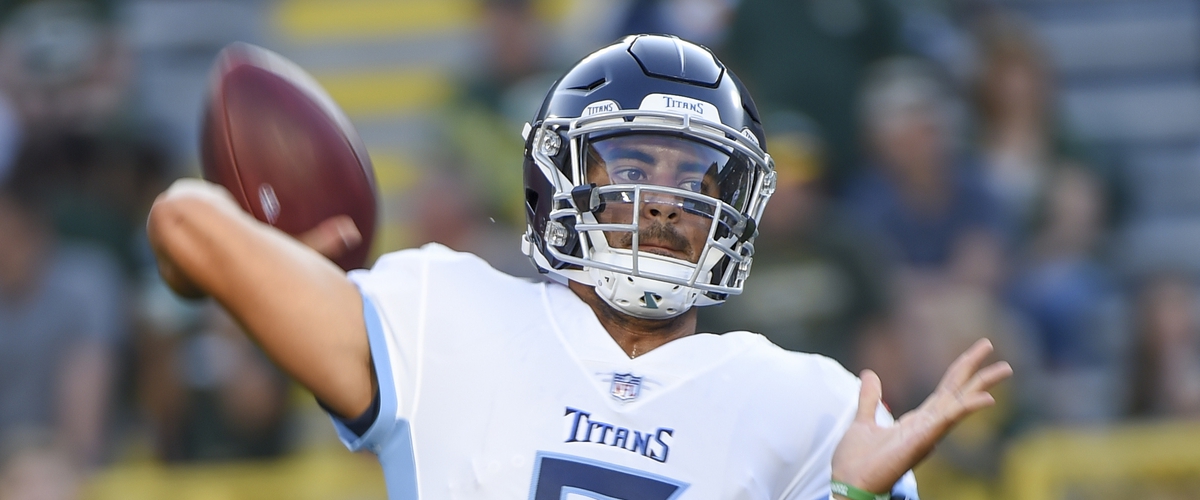 2017 Results: 9-7 (Lost in Divisional Round)
The 2017 Tennessee Titans actually had some hype surrounding them entering last season. Pro Football Focus claimed they had the number three roster in all of football, Sports Illustrated ranked them at number four. They were the consensus AFC South favorite as well. After all, they were on their way to the playoffs in 2016 before Marcus Mariota broke his leg. Once the 2017 regular season began, were a strange team to behold. They didn't jump off the page in terms of statistics, but they took advantage of the of the schedule given to them. They were 8-4 going into Week 14. After losing three straight games, they managed to beat the Jaguars to clinch a playoff spot. If you want a perfect microcosm of the Titans season, look no further than their playoff victory over the Kansas City Chiefs. It wasn't pretty, they made weird winning plays, and the scrapped and clawed their way to a positive result. Once their season ended, Mike Mularkey was let go and many thought the Titans would hire an offensive-minded coach like Josh McDaniels to take Mariota to 'the next level'. Instead, they doubled down on their identity by hiring Mike Vrabel as their head coach. The fact that the Titans don't shy away from who they are is admirable, and we'll see if the football version of Smashville is the answer for the Titans.
Key Additions: Dion Lewis, Malcolm Butler, Michael Campanaro, Kevin Pamphile, Bennie Logan, Will Compton, and Rashaan Evans.
Key Losses: DeMarco Murray, Eric Decker, Brian Schwenke, Karl Klug, Sylvester Williams, Avery Williamson, Brice McCain, and Da'Norris Searcy.
Storylines
Mariota: In 2016, Titans quarterback Marcus Mariota was having a pretty good season. It ended on a bad note with a fractured leg late in the season. Last season, he failed to fully bounce back from that injury. 2017 was the worst year the Titans quarterback's career. He threw more interceptions (15) than touchdowns (13), and his YPA was a career-worst 7.1. Suffering an injury in the middle of the season didn't help him either. The good news for Mariota fans is that he doesn't lack in intangibles. Look no further than his game-clinching block in the playoff game against the Chiefs. The new coaching staff will have to use more of Mariota's strengths. Reports already suggest that the Titans new offensive playbook will include more run-pass option plays. This will help him use his natural mobility more often. He also has a full offseason of gelling with his receivers and a new pass-catching running back in Dion Lewis to play with.
On Offense: If Mariota is able to improve his play, the Titans have the potential to be a sneaky good team on the offensive side of the ball. New Offensive Coordinator Matt LaFleur came over from the L.A. Rams to run this offense. In front of Mariota, they have one of the better offensive lines in the NFL. In the backfield, they have Derrick Henry who is just as likely to run a defender over as he is to outrun a defender on the outside. Corey Davis will be back at wide receiver after an injury-riddled rookie campaign. Across from him is Rishard Mathews, who is Mariota's favorite target. And let's not forget Delanie Walker at Tight End. The Titans have all the pieces to thrive in their variation of the West Coast Offense.
Coach Vrabel: As previously mentioned, many expected an offensive-focused head coach to be brought in for Mariota's continued development. Instead, they brought in Mike Vrabel to take over the team. Reports state that Vrabel is a player's kind of coach, great teacher, great leader, and a great mentor. Basically, everything he was a player in coach form. After making the playoffs and advancing to the divisional round, the expectations will be to match at least that level of success and go beyond it.
Season Outlook: When it comes to the AFC hierarchy, only three teams are regularly mentioned as contenders: New England, Pittsburgh, and Los Angeles. Given that, I'd consider the Titans to be a sleeper pick depending on how Mariota plays. They'll certainly be in the mix in a tough AFC South but can aspire for more if everyone plays at the level they're capable of.
Fantasy Player to Watch: Corey Davis
3. Houston Texans (Overall Power Ranking: 20)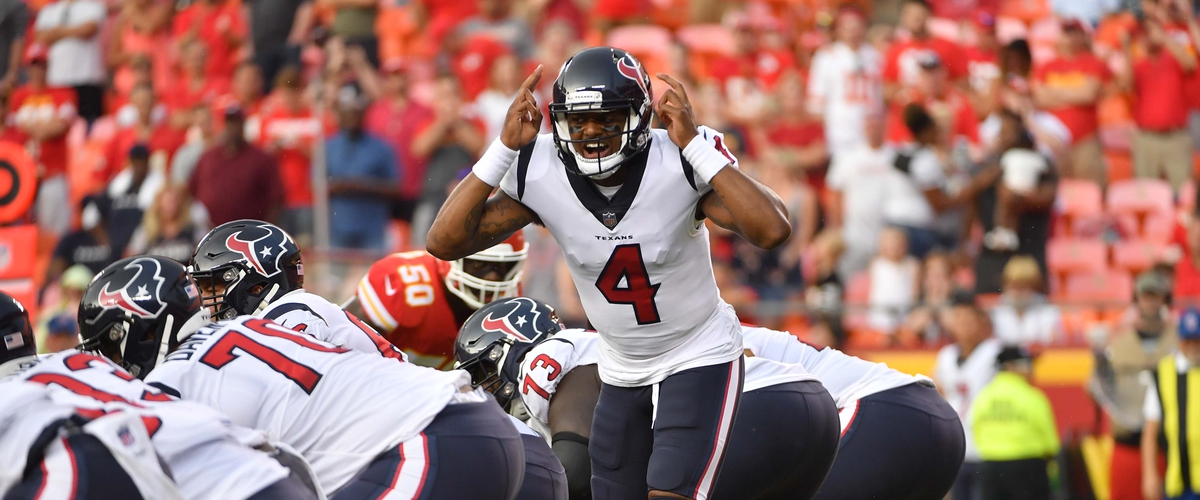 2017 Results: 4-12 (4th in AFC South)
The Texans were looking like an awesome team in the early stages of the 2017 season. Their defense was killing it, they finally found their franchise quarterback in Deshaun Watson, and the offense was clicking as a result. With Watson starting at quarterback, the Texans averaged 34.6 points per game and had an offensive DVOA of 13.9% (according to PFF). It was marvelous to watch if you were a fan of the Texans. That was until the injury bug hit the team like a plague. I've never seen anything quite like it before. Just about every top player the Texans had missed time at some point. Players like Watson, J.J. Watt, and Whitney Mercilus were placed on IR. The resulting injuries turned what probably would've been a playoff team into a withered husk of a team. Without Watson, Houston scored 13 points per game and had an offensive DVOA of -23.1% (according to PFF). Without some of their top defensive players, the Texans slipped down to 20th in total defense. If the Texans can stay healthy, they'll shoot up everyone's rankings and compete for the AFC South crown with the two teams above. And hopefully, we can count on some luck in that department for the team. Last season was rock bottom in terms of injury luck.
Key Additions: Tyrann Mathieu, Seantrel Henderson, Zach Fulton, Senio Kelemente, Aaron Colvin, Johnson Bademosi, and Justin Reed.
Key Losses: Chris Clark, Derek Newton, Xavier Su'a-Filo, Brian Cushing, Marcus Williams, Marcus Gilchrist, and Eddie Pleasant
Storylines
Shaking the Injury Bug: As previously mentioned, injuries woes don't get much worse than the woes the 2017 Texans had. However, one has to wonder if key players can shake the injury bug. This blog's favorite player J.J Watt and Whitney Mercilus haven't played a full 16 game season since 2015. Tyrann Mathieu just played his first full 16 game season last year but is known to be injury prone. As every fan does, we wish these players that sacrifice their bodies the of health. However, you still have to wonder if some players can stay on the field for their team. If healthy, the three names mentioned will transform this defense into one of the best units in the league. If not, they'll regress like they did a season ago.
Watson Year 2: Deshaun Watson finally provided a high level of play from the QB position that the Texans have always craved. He was getting better each week and led the Texans offense to ridiculous numbers. Once he got hurt, the Texans offense could barely move the ball. Watson is expected to be at 100 percent once the season starts. Early camp footage and reports show that he'll be ready. But now that NFL teams have tape on Watson, it'll be interesting to see if he can avoid a sophomore slump. Plus, there's the mental hurdle of coming back from an ACL injury.
New Secondary: We already know what the Texans front seven is capable of bringing to the table, but all eyes will be on their secondary. According to Sports Radio 610 in Houston, Kareem Jackson will move to safety full time. This move comes after the team learned that safety Andre Hal would miss the season as he battles Hodkin's Lymphoma. That will leave Johnathan Joseph and Kevin Johnson to handle the outside duties and Mathieu to play the back end.
Season Outlook: No one is questioning this team's talent, but everyone is questioning their ability to stay healthy. And that is the only reason they're ranked at 20. If I was confident that key players wouldn't miss much time, they'd be closer to 13. If healthy, they'll be in the playoff mix.
Fantasy Player to Watch: Jordan Akins
4. Indianapolis Colts (Overall Power Ranking: 27)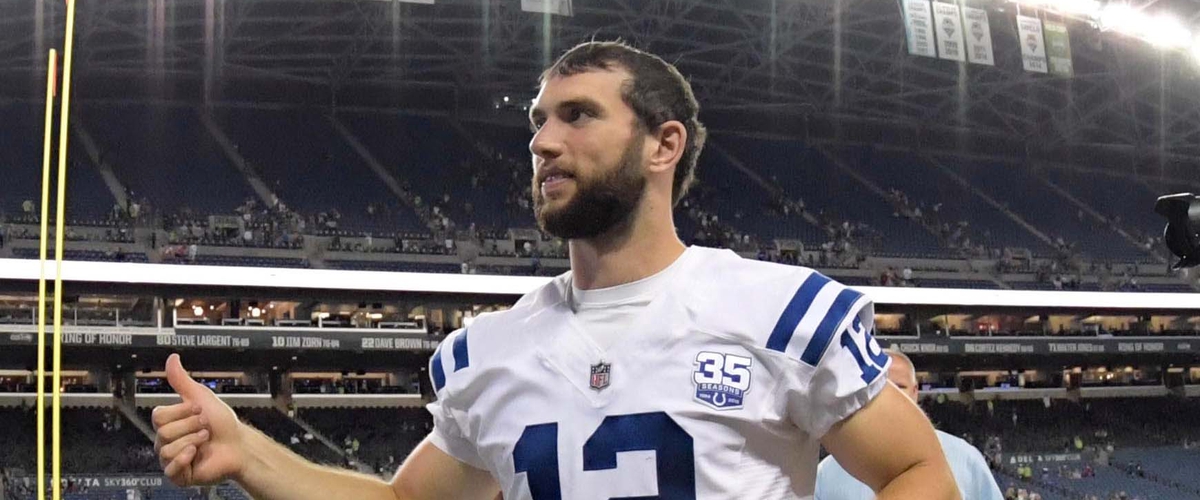 2017 Results: 4-12 (3rd in AFC South)
The Colts spent most of 2017 awaiting the return of Andrew Luck. After many setbacks, Luck never made it back to the field. In fact, he wasn't even throwing the ball at one point. Without him, the Colts season was already over. The offense slipped down to 31st in the league overall and the defense ranked 30th in the league overall. With those statistical outcomes, it's no wonder the Colts were cellar dwellers in 2017. 2018 marks the official first year of the new regime with new Head Coach Frank Reich leading the charge at head coach. Luck will also make his long-awaited return this season. While that's good news, the Colts still have to field a proper team around him before we can put them in the ranks with the other playoff contenders. This will likely be a building season for Indianapolis.
Key Additions: Ryan Grant, Austin Howard, Matt Slauson, Denico Autry, Najee Goode, Kenneth Acker, and Quentin Nelson.
Key Losses: Frank Gore, Donte Moncrief, Barkevious Mingo, Job Bostic, Rashaan Melvin, and Darius Butler.
Storylines
Luck's Return: Everything with the Colts begins and ends with No. 12. So far, Andrew Luck has not been limited outside of occasional rest days. Footage from training camp and the lone preseason game he's played as the writing of this preview looks good. After missing a year and a half of football, Luck doesn't seem to be showing any signs of rust. Which is great news for the Colts as any hopes of a playoff push rely on Luck's production?
O-Line Help At Last: The previous regime had a nasty habit of getting Luck plenty of skill players, but never enough help on the offensive line. General Manager Chris Ballard wisely invested some serious resources into the offensive line. If healthy, the Colts will be far better up front.
Pash Rush: After finishing with the second-fewest sacks in the NFL a year ago, the Colts will be switching over to a 4-3 scheme. Jabaal Sheard and Tarrell Basham will likely lead the charge here as they have previous experience in a 4-3 scheme. Second-round pick Kemolo Turay is expected to be in the mix as well.
Season Outlook: Assuming Andrew Luck stays healthy, the Colts will be vastly improved on offense. A better offensive line will be a welcomed addition as well. However, one player doesn't make a team a competitor. Especially one that has missed nearly two straight seasons. Plus, the defense is still a question mark. I see the Colts winning six or seven games, but missing the playoffs.
Fantasy Player to Watch: Eric Ebron
---