Countdown to Kickoff 2017: AFC South
1. Houston Texans (Overall Power Rank: 10)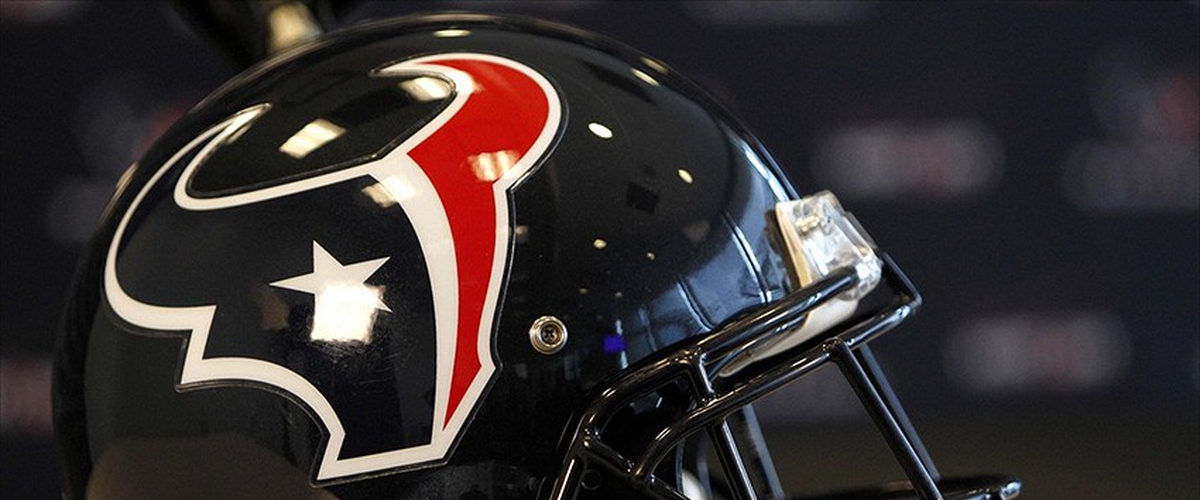 The Texans thought they found their franchise quarterback of the future when they brought in Brock Osweiler from the then world champion Denver Broncos. With Osweiler, great offensive weapons and a dominant defense, the Texans were all set to take over the AFC. To their credit, the Texans won a weak AFC South and advanced to the divisional round after beating an injured Raiders team. But the quarterback play remained the one crucial weakness on the team. They addressed the problem in the draft when they selected DeShaun Watson in the first round. Houston has always had the roster to make a deep playoff run, but have never had the quarterback good enough to steer the team in that direction. Playing in a weak division has given the team a huge margin for error, but they'll eventually have to do more before their rivals rebound and make things more competitive.
Key Additions: Breno Giacomini, DeShaun Watson, Zach Cunningham, D'Onta Foreman
Storylines
QB Solution?: Since Bill O'Brien took over as Head Coach for the team, the Texans have seen eight different quarterbacks start games for them. That's Cleveland levels dysfunction at the quarterback position. Watson will bring that tally up to nine whenever he gets under center. And that will probably be sooner than later since he's the long-term option at the spot. If he's anywhere near equal to Tom Savage right now, he'll be starting soon. With a great team ready to compete right now, let's hope the Texans have finally gotten it right at QB.
Watt Returns to Top Defense: It's hard to believe, but Houston's defense ranked among the best in the league even without their best player. To make up for losses in the secondary, J.J. Watt will need to be back at or near full strength and begin raining down terror on opposing defenses. The Texans will also need better production from Kevin Johnson and Kareem Jackson at corner since Johnathan Joseph is getting up there in age.
The Window: As stated many times now, the Texans have enough talent to compete at a high level, but have endured issues at quarterback. Their reign over the AFC South allows them to secure home playoff games every year, but eventually, they have to accomplish more. A cautionary tale for them to look at is the Chargers of the mid-2000s. Those Chargers teams were arguably the most talented in the league for a four-year stretch but never made it to the Super Bowl. Now they're in a new city scrambling to build a suitable team before their best players age out. The pressure is on for Houston to take advantage of their talent and good divisional fortune.
Season Outlook: A lot of questions surround the Texans. Will Watson pan out? Will Watt be back at 100% or will the defense decline? Time isn't on their side as the Titans are sneaking up on them and the Colts are just a competent front office executive away from returning to form. The clock is ticking.
Fantasy Player to Watch: C.J. Fiedorowicz
2. Tennessee Titans (Overall Power Rank: 14)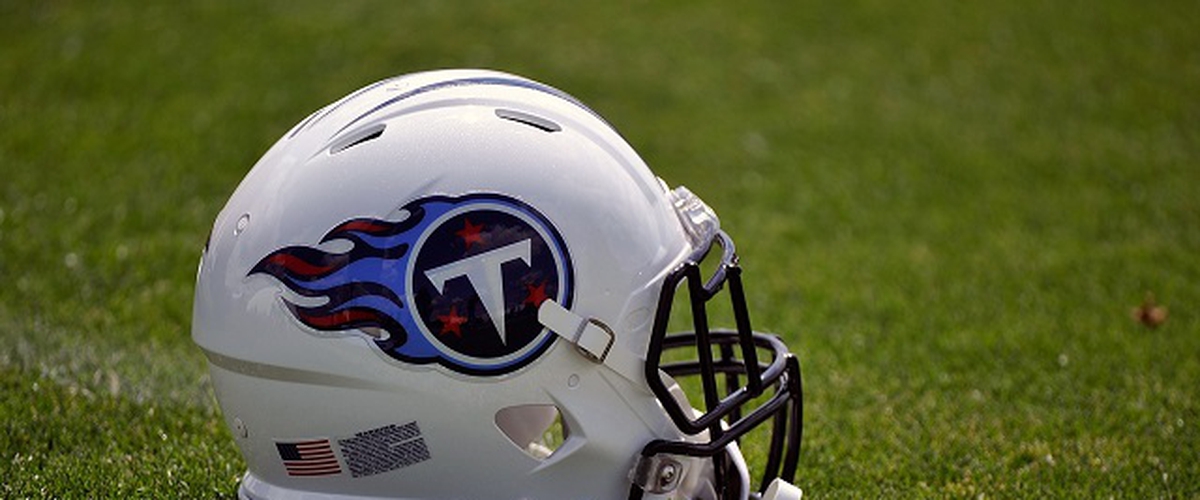 The Tennessee Titans were on their way to the postseason last year, but then Marcus Mariota broke his leg. A year after having the worst record in the league and trading the first pick for a ransom to the Rams, the Titans saw great improvement. Three things they did well last season were running the ball, pass protect, and play defense. Led by a resurgent DeMarco Murray, the Titans offense relied on balance and smart playmaking from their quarterback. Defensively, they relied on their front seven to set the tone by pressuring opposing defenses. They're clearly a team headed in the correct direction in a very winnable division. Over the offseason, the Titans went about putting together the pieces in order to take the next step. Mariota now has weapons at receiver at his disposal and the defense has made improvements via free agency. If they can figure out how to close games, the Titans could be the sleeper team in the AFC.
Key Additions: Eric Decker, Eric Seems, Corey Davis, John Cyprien, Logan Ryan, Brynden Trawick, Sylvester Williams, Taywan Taylor
Storylines
Super Mariota: Whenever you hear Marcus Mariota's name brought up in football discussions, you're likely to hear someone jump in and proclaim Jameis Winston's superiority. Instead of doing that, let's point out the fact that Mariota hasn't thrown a single interception in the red zone in his entire career. By comparison, he's thrown 33 touchdowns in the same area. Furthermore, he hasn't had many weapons at his disposal. Last year, Mariota made improvements to his game and finished with 28 total touchdowns and only nine interceptions. All that's left for the Titans is to surround him with players to throw the ball too.
Offensive Improvements: Speaking of giving Mariota weapons to throw to, the Titans appear to have done just that. With their heist pick from the Rams, the Titans selected Corey Davis in the draft. Davis does have durability issues, but his talent when healthily is very promising. Taywan Taylor is another draft pick that can make an impact. Eric Decker was also added to this team after wasting years in a Jets uniform. Combine that with Rishard Matthews, a good offensive line, and dual threats in the backfield and you have the potential for a very good unit.
Defensive Improvements: While the Titans front seven played well last season, the same couldn't be said for their secondary. To fix this, the Titans spent some money in free agency. First, they brought in Logan Ryan from the Patriots. Then with their own draft pick, the Titans selected Adoree Jackson who will probably play the slot starting out. And finally, they stole John Cyprien away from the Jaguars. Cyprien has improved his play every season and was one of the best safeties in the league a season ago.
Season Outlook: The Titans are the sleeper in the AFC and can make a lot of noise as long as they remain healthy. They've shored up their major weaknesses by improving their receiving corps and secondary. Mariota is ready to take the next step behind a good o-line and dominant running game. Look for them to become a player in the AFC this season.
Fantasy Players to Watch: Derrick Henry
3. Indianapolis Colts (Overall Power Rank: 20)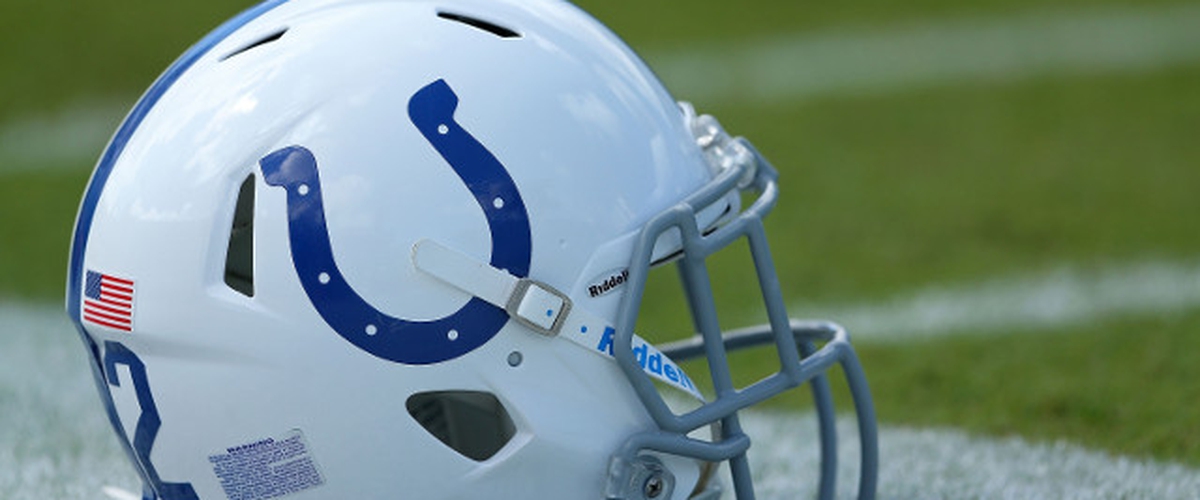 There's a very heinous crime taking place in Indianapolis. There's no other way to describe the way the Colts have wasted Andrew Luck's ability. Their AFC Championship Game appearance a few years ago feels like it happened a decade ago and was due purely to luck (not Andrew). Ryan Grigson's decision-making (or lack thereof) has wasted time and nearly gotten Luck killed. His departure from the organization was celebrated as if an evil dictator was ousted from power. It was really that bad. So now that Grigson is gone, the healing can begin. The sad part is that it will take more than one offseason to fix this mess. Their offensive line hasn't improved much, Luck is currently still on the physically unable to perform list, and their defense is still a mess. If the night is darkest before the dawn, it's still pitch black in Indy. So what Colts fans are stuck with is a rebuild on the fly while trying to do it quick enough to not completely waste Luck's career. So if you're a Colts fan, strap yourself in and hope for the best.
Key Additions: Christine Michael, Kamar Aiken, Brandon Williams, Brian Schwenke, Margus Hunt, Johnathan Hankins, Al Woods, Jabaal Sheard, John Simon, Sean Spence, Jon Bostic, Jeff Locke, Malik Hooker
Storylines
Unlucky: The years of beatings taken by Andrew Luck has taken their toll on the quarterback. It's the middle of August and he's still on the physically unable to perform list and a timeline for a return are unclear at best. And even when Luck comes back, you have to wonder how he'll play. Without him, the Colts are rudderless and lack a big piece of their leadership. There's already reports of the Colts having to shrink their playbook if Luck remains unavailable. Not good no matter how you look at it.
Offensive Uncertainty: The Colts routinely neglected to get Luck proper protection and it has now come back to bite them. This year, they didn't really do a whole lot to improve on that front. Zach Banner was picked in the fourth round of the draft and he probably won't be much of a help right now. Anthony Costanzo, Ryan Kelly, and Jack Mewhort are the best they have up front. Meanwhile, the running game is another concern. Frank Gore is 34 years old and clearly past his prime. So they'll have to rely on a rookie for a potent ground attack as Christine Michael is on IR. At least T.Y. Hilton is still there.
The Perpetual Hot Seat: Usually when a GM is ousted, the full house is cleaned out to make way for the new man in charge. New GM Chris Ballard has been praised for simply being better than his predecessor (which isn't that hard), so all the heat will fall to Head Coach Chuck Pagano. Pagano should be used to this feeling by now as he's nearly lost his job before. Now with no scapegoat around, expect that seat to heat up again.
Season Outlook: There are too many holes to make a legitimate push for the playoffs. Their offensive line, running game, linebacking corps and pass rush are all concerns. The good news for them is that they appear headed in the right direction with Grigson no longer making the decisions.
Fantasy Player to Watch: Jack Doyle
4. Jacksonville Jaguars (Overall Power Rank: 27)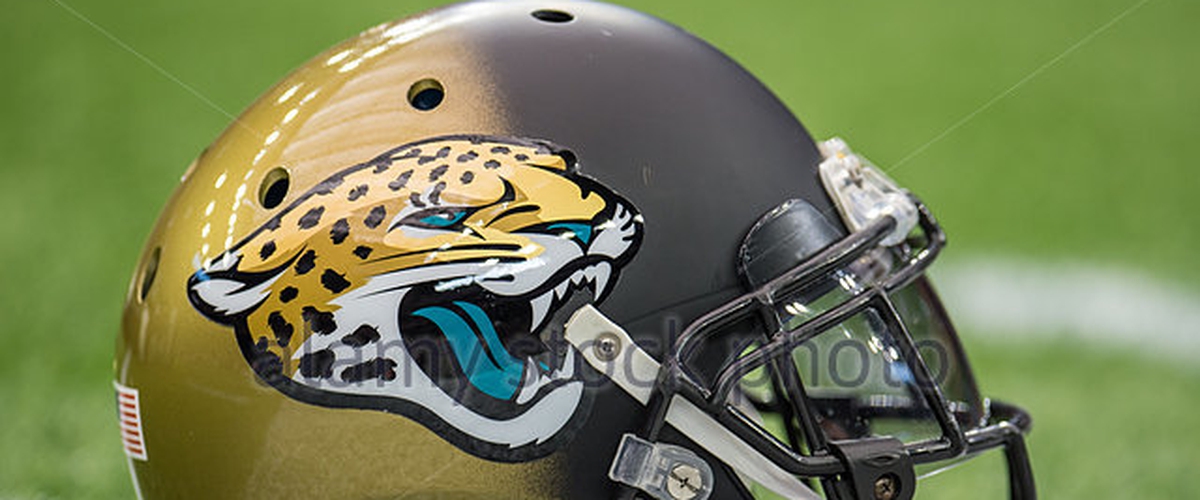 The Jaguars are that team that you sometimes forget even exist. Then you begin to look at their roster and think "there's some talent here". Then you look at the quarterback position and you quickly understand what's going on. Nothing against Blake Bortles, but this season may likely be his final chance to establish himself as the franchise quarterback. There are no more excuses. The Jaguars took a page out of the Washington playbook and spent money on names during free agency. And with a new football brain trust in charge of the team, the wins better come soon or changes will be made. It feels like multiple people are entering the season with their job on the line. Not only Bortles, but new Head Coach Doug Marrone will have to prove he's the man to lead the team into the future. Weapons are present on this team on both sides of the ball. The Jaguars just need to get it right at quarterback for the first time since David Gerrard.
Key Additions: Mychal Rivera, Earl Watford, Calais Campbell, Stefan Charles, Lerentee McCray, Audie Cole, Josh McNary, A.J. Bouye, Barry Church.
Storylines
A Familiar Face in Charge: Remember when the Jaguars were contenders in the AFC? Man the 90s were a strange place. To try to replicate the success of that era, the Jaguars have brought in the man that coached those teams to near Super Bowl berths. Tom Coughlin's return to Jacksonville (in a front office role) will hopefully provide a direction and some stability to a team that has lacked it for about a decade. He has already attempted to put his fingerprints and signature style all over the team including some of the rules from his coaching days. Here's hoping that it equals success for the NFL's forgotten franchise.
Taking the League with Ease?: According to rookie running back Leonard Fournette, the adjustment to the NFL has been an easy one. He's likely to have a big season this year due to the uncertainty at the quarterback position. He'll be relied upon to be the focal point of the offense very early on. And if the quarterback of the team can find a way to connect with his talented receiver, Fournette may be in for a big rookie campaign from sheer workload alone.
Bortles: As previously mentioned, this is Blake Bortles final chance to prove himself as a franchise quarterback. Too often, Bortles looks pedestrian at best and seems to always find a way to get the ball to the other team. He is however good for racking up fantasy stats in garbage time. The sad thing is he has guys he can throw to. Allen Robinson proved a few seasons ago he can be good with help from his QB. The same could be said for Allen Hurns. It's up to Bortles to put it together. Or he can lose the QB battle in camp and watch the sunset on his career as a starter from the bench in Jacksonville.
Season Outlook: Improvements have been made on a defense that will keep them competitive most weeks. There are weapons on offense just waiting to be used. But it's all a non-starter if they don't get production from the quarterback spot. The Jaguars will likely be looking for another one in the draft next year.
Fantasy Player to Watch: Leonard Fournette
---