NFL Week 13 Preview and Predictions
Week 13 Headlines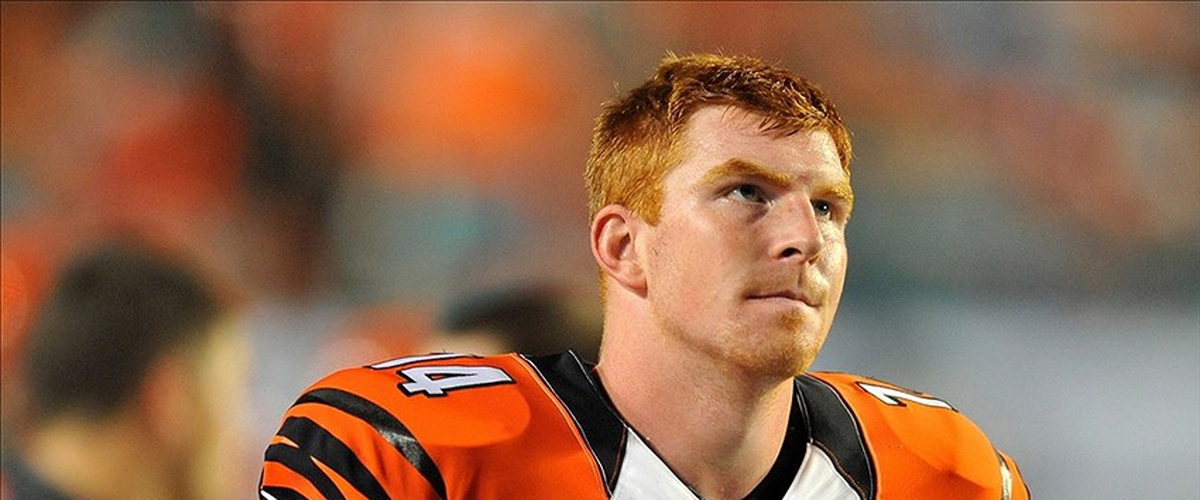 Dalton Done For Season: Cincinnati Bengals quarterback Andy Dalton was placed on injured reserve Monday with a right thumb injury. Jeff Driskel will now step into the starting quarterback role for the Bengals.
Jones Jr. Out For Season: Detroit Lions wide receiver Marvin Jones is being placed on injured reserve with a knee injury.
Redskins Pick Up Foster: The Washington Redskins claimed former 49ers linebacker Reuben Foster off of waivers, the team announced Tuesday, just two days after Foster was released by San Francisco following a weekend arrest on a domestic violence charge.
Fantasy Football Start Em/Sit Em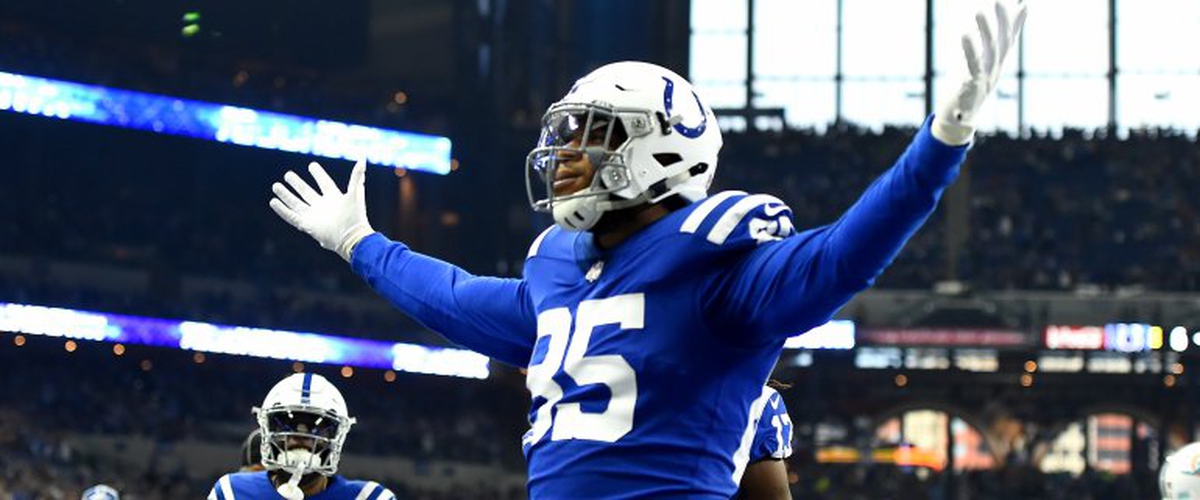 Starting Quarterbacks: Russell Wilson, Jameis Winston, Philip Rivers, Jared Goff, and Marcus Mariota.
Sitting Quarterbacks: Matthew Stafford, Eli Manning, Derek Carr, Josh Allen, and Ryan Tannehill.
Starting Running Backs: Aaron Jones, Austin Ekeler, Chris Carson, Josh Adams, and Matt Breida.
Sitting Running Backs: Tevin Coleman, Adrian Peterson, Peyton Barber, Marlon Mack, and Lamar Miller.
Starting Wide Receivers: Robert Woods, Emmanuel Sanders, Tyler Lockett, D.J. Moore, and Christian Kirk.
Sitting Wide Receivers: Calvin Ridley, John Brown, Golden Tate, Sterling Shepard, and Corey Davis.
Starting Tight Ends: Eric Ebron, David Njoku, Cameron Brate, Jonnu Smith, and Austin Hooper.
Sitting Tight Ends: Jimmy Graham, Vance McDonald, Antonio Gates, C.J. Uzomah, and Chris Herndon.
Starting Defense/Special Teams: Chiefs, Seahawks, Packers, Titans, and Eagles
Sitting Defense/Special Teams: Ravens, Steelers, Chargers, Cowboys, and Jaguars.
Game Picks (Season Record 111-68-2)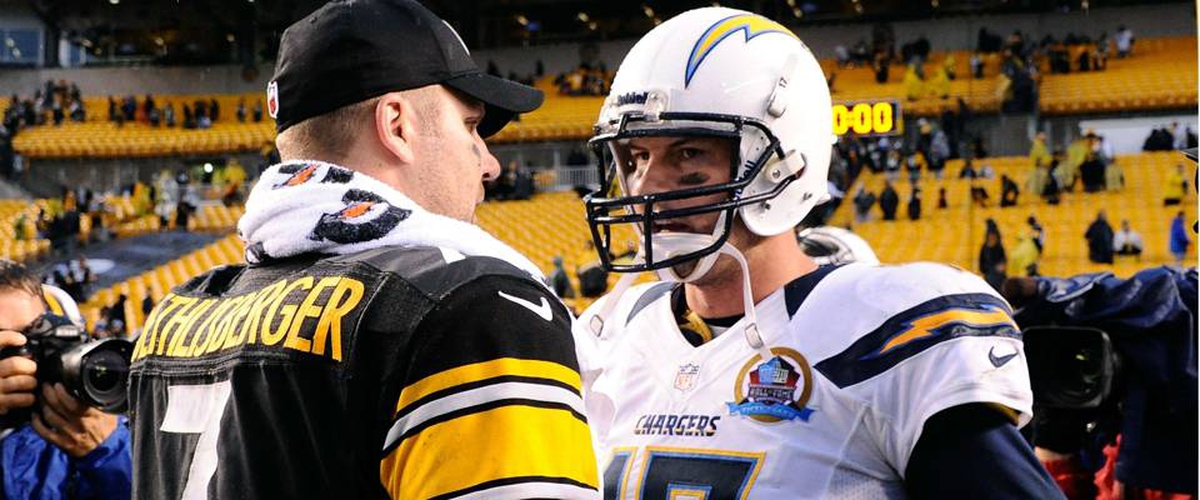 Cowboys vs. Saints: The Cowboys have been playing with an established identity that relies on defense and running the football. It isn't the popular style of football, but it has gotten them in the driver's seat of the NFC East. They've been the healthiest and most consistent team in their division for a few weeks now. Thursday night will be their ultimate test as they face the best team in the NFC. The Saints have been rolling on both sides of the ball. Everyone knows what they're about and what they can do. They will put the Dallas defense to the test for sure. Dallas will likely try to control the time of possession by feeding Zeke early and often. They'll also need to play mistake-free football to stand any chance. And even if they do all of that, I doubt the Cowboys have the firepower to keep up. It'll be close for a little while, but the Saints will ultimately pull away.
Prediction: Saints win 34-20
Giants vs. Bears: After outplaying the Eagles for most of the game last week, the Giants fell into old habits and discovered yet another new way to lose. So much for winning out and taking the division. And their offense will need a lot more than flashes of brilliance against this Bears defense. Chase Daniel will likely get the start once again, and his only job will be to manage the game. I think Eli Manning will give the ball to the Bears defense on a few occasions, and the Bears will win this game.
Prediction: Bears win 27-17
Packers vs. Cardinals: The Packers season is on life support and fading fast following a Sunday night loss to Minnesota. This game will be a good chance to try and establish winning habits, but it may be too late at this point. Fortunately for Green Bay, the Cardinals are in full tank mode. So don't expect much of a game here.
Prediction: Packers win 28-10
Jaguars vs. Colts: Jacksonville has finally opted to end the Blake Bortles era, and are likely looking towards next season already. Meanwhile, the Colts are one of the hottest teams in the AFC and only getting hotter as each week goes by. Don't worry Jags fans, this season is almost over.
Prediction: Colts win 28-13
Texans vs. Browns: Speaking of hot teams in the AFC, there isn't a team hotter than the Texans right now. Each week, I believe they get a little better. As I said a week ago, they're turning into the best two-way team in the AFC. This week should be approached as a trap game. The Browns have improved since getting rid of Hue Jackson and have won back to back games. They should be able to get pressure on DeShaun Watson and Baker Mayfield should be able to make a few plays. Unfortunately for the Browns, the Texans are on fire right now. In a close game, the Texans will pull it out late.
Prediction: Texans win 28-20
Buccaneers vs. Panthers: Losers of their last three, the Panthers have allowed control of their playoff destiny to slip away from them. The Panthers secondary has been in a free fall for a while now, and the rest of the defense can't cover it up anymore. Also, late-game execution has cost the Panthers as well. Against the Buccaneers defense, they should have no trouble moving the ball. But with the play of their secondary, the Buccaneers will likely find some success of their own. And if this turns into a shootout type of game, it will come down to late game execution. Jameis Winston amazingly avoided turnovers last week, but I doubt that happens in consecutive weeks. So I'll go with the Panthers in a close game.
Prediction: Panthers win 34-30
Dolphins vs. Bills: One team has been sliding down the standings while the other plays up and down by the week. So guessing a winner between the Dolphins and Bills won't be easy. The difference will be the Bills defense. They have allowed just 31 points and forced four turnovers over the last few games. And so long as Josh Allen does just enough, the Bills should pull off the road win.
Prediction: Bills win 20-16
Bengals vs. Broncos: With Andy Dalton out for the remainder of the season, the Bengals failure is secure. Meanwhile, Denver has beaten two AFC playoff teams in consecutive weeks. They're making one last push for the wildcard. The Bengals have regressed into the same old team that lets down their fans.
Prediction: Broncos win 24-20
Falcons vs. Ravens: Another team in free fall is the Atlanta Falcons. They've looked mentally fatigued over the last couple of weeks and the injuries on defense are showing more and more as the season goes along. While the Ravens defense will prove a tough roadblock, the Baltimore offense is just what a banged up Falcons offense wants to see. With Lamar Jackson under center, the Ravens struggle to sustain long drives. The bad news for the Falcons is that Jackson may be able to run all over them. Knowing that I expect the Falcons focus to be containing the run and forcing Jackson to pass. I think Jackson will look a lot like a rookie this week off he's unable to use his legs.
Prediction: Falcons win 23-14
Lions vs. Rams: The only question for this game in which Lions team will show up this week? Will it be the squad that hangs tough with their opponent, or the mistake-prone squad that often shoots themselves in the foot. Ultimately it won't matter. The Rams are well rested coming off of a bye week and should be able to win no matter which Lions team shows up.
Prediction: Rams win 35-20
Raiders vs. Chiefs: Here another game with one question to answer. Will the Chiefs score 50 against the fledgling Raiders?
Prediction: Chiefs win 49-10
Titans vs. Jets: The Jets are pretty much done this year as well. The Jekyll and Hyde Titans should be able to win and keep their fading playoff hopes alive.
Prediction: Titans win 20-12
Patriots vs. Vikings: Winners of five of their last seven, the Vikings have put themselves right in the middle of the NFC playoff picture. The Patriots are right where they usually are this time of year. They aren't playing up to usual standards, but they are winning regardless. The Patriots have yet to lose at home this season and have sent teams home with a 13.8 margin of defeat. They've beaten teams like the Texans, Chiefs, and Colts at Gillette. But over the last few weeks, the Patriots haven't looked as sharp. They look beatable. And this is where the Vikings come into play. I'm not sure the Patriots defensive backs can cover the Vikings receivers. Now they may be able to scheme a turnover off of Cousins, but I'm not sure that will be enough. And if the Vikings defense can get pressure on Brady, they should be able to win this game.
Prediction: Vikings win 28-24
Seahawks vs. 49ers: The Seahawks have done well to keep themselves in playoff contention. The Niners, on the other hand, have their sights set on Nick Bosa.
Prediction: Seahawks win 27-12
Steelers vs. Chargers: This is a matchup we may see again come playoff time. For the Chargers, this will be their greatest road test of the season. In the eyes of many, the Chargers have gotten to their 8-3 record by beating bad teams. With the exception of the Seahawks, that argument may hold some water. This game will be about respect for them along with keeping pace with the Chiefs in the AFC North. Meanwhile, the Steelers have been shaky as of late. Ben Roethlisberger has been turning the ball over far too much, and the Steelers have struggled against teams they should otherwise beat. Their secondary has regressed a bit and their offense has been bad due to turnovers. I think the Steelers will get back to building their offense through the running game. James Conner has been quiet over the last two weeks, and it may be time for him to get back on track. But it will all be for naught of Big Ben keeps throwing interceptions and Conner keeps fumbling. That may open the door for the Chargers. Their offense is still loaded even without Melvin Gordon. All that means is Philip Rivers will get more opportunities to carve up the Steelers secondary. Also, I expect their defense to force some more turnovers out of the Steelers. The Chargers need a statement win, and this will be it.
Prediction: Chargers win 30-27
Eagles vs. Redskins: Injury luck has basically screwed the Redskins and aided their divisional rivals. Look for the Eagles to play the role of vultures and pick the bones of Washington.
Prediction: Eagles win 26-20
---