Will Lavar Ball Pull an Archie Manning?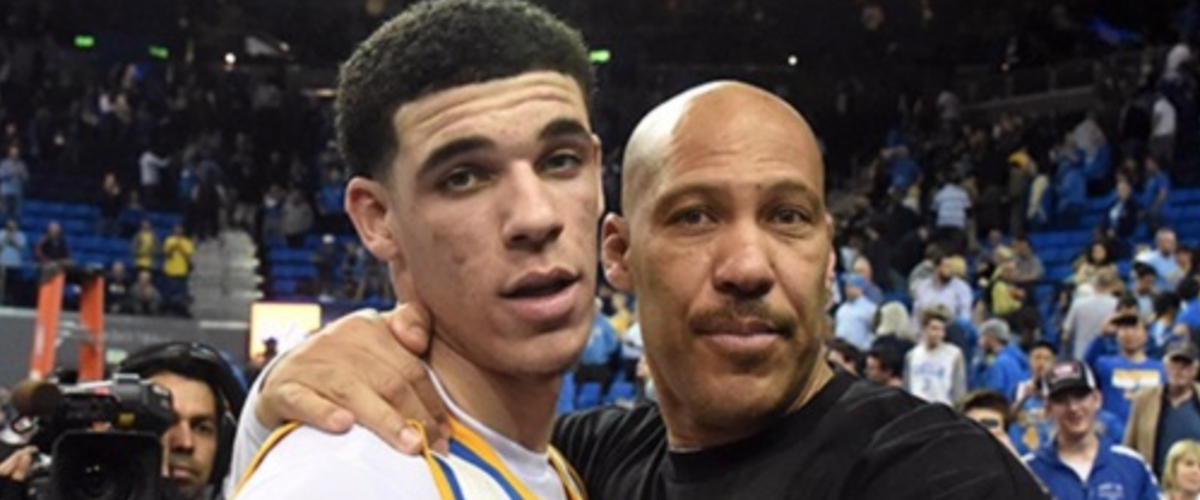 The NBA Draft Lottery results are in and they go a little something like this:
1. Celtics (via Nets)
2. Lakers
3. Sixers (via Kings)
4. Suns
5. Kings (via Sixers)
6. Magic
7. Timberwolves
8. Knicks
9. Mavericks
10. Kings (via Pelicans)
11. Hornets
12. Pistons
13. Nuggets
14. Heat
Now the first thing I wanted to know is where the Los Angeles Lakers would be picking. Everyone's favorite sports dad Lavar Ball has been saying for months now that he would like his son to play for the historic NBA franchise. And who could blame him. The Lakers are close to home, Magic is running the show and they have a team full of young players ready to grow together. The next thing I thought about is how far would Lavar go to secure his desire of his son wearing Purple and Gold. After all, there's no telling what the Celtics may do if thy keep the pick. And if the Celtics do trade the pick, who knows what that team wants to do. The last thing to pop into my mind is the last parent that influenced where his son would play. That honor is reserved for the patriarch of the Manning quarterback clan; Mr. Archie Manning.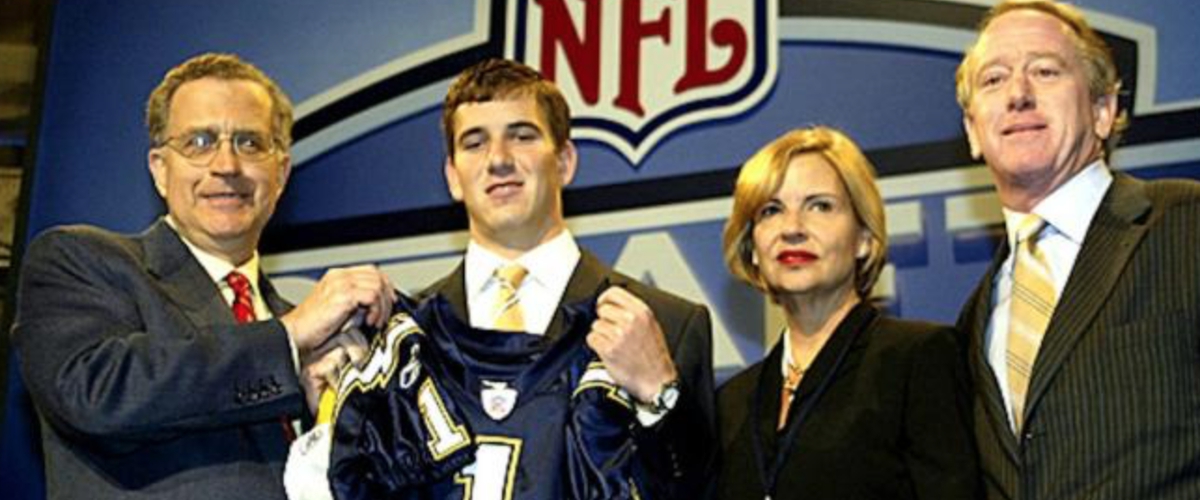 For those that may have forgotten, Eli Manning entered the 2004 NFL Draft as the consensus number one pick. The team with the top pick in that draft was the then San Diego Chargers (who had Drew Brees on their roster by the way). The story goes that Mr. Manning didn't want his son to play in San Diego and informed the Chargers not to pick his son. The Chargers then took the fun route and let that information leak to the media. Looking back, Mr. Manning made the correct choice. The now Los Angeles Chargers have wasted the prime of many a player and have consistently failed to find success with Philip Rivers under center. Meanwhile, Eli Manning is sporting two Super Bowl rings and may even be able to win a third before he's all done. This move by Archie Manning was a simple case of steering his son away from a dysfunctional organization and towards a functional one with a proven history like the New York Giants. Lavar Ball's intentions (if he chooses to go the Archie Manning route) will be about Lavar and his vision. Now whether you think that vision is clouded by ego and overconfidence is irrelevant because people still tune in to hear him talk.
So will Lavar do it? Will he pull an Archie Manning? I wouldn't be surprised if he did at this point. Given the choice of having his son remaining in town versus playing somewhere on the east coast or midwest, I'm sure he wants his son nearby. And Lonzo seems to be marching in lockstep with his father. So for now, just tune in and get ready for a laugh (or a cringe if you happen to hate Lavar Ball). I'll go ahead and say it now: Lonzo Ball will be a Laker one way or another.