Previewing the Best Picks for the 2017 Belmont Stakes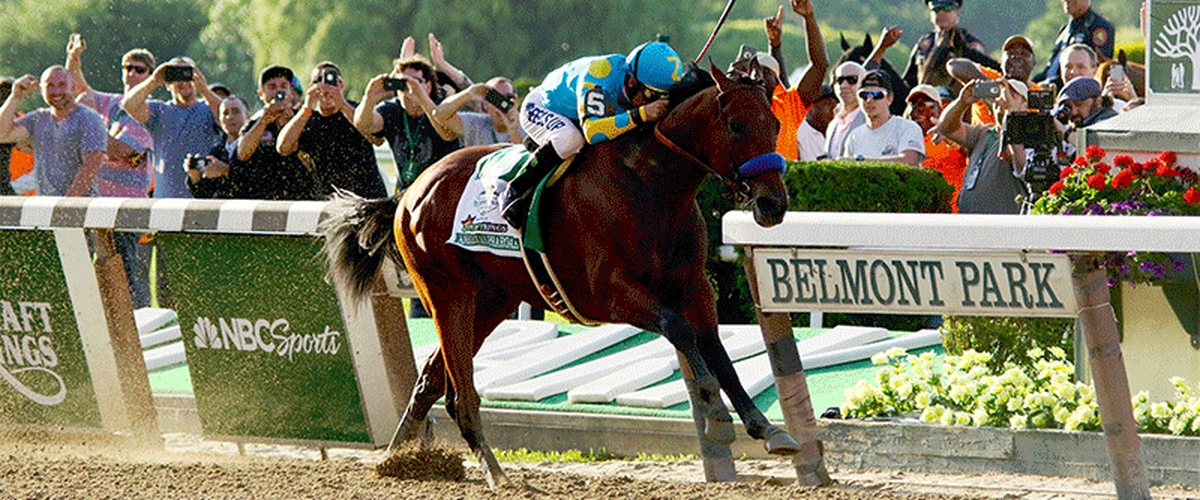 With no hope for a Triple Crown winner this year, the Belmont will see a few old faces from the Derby and Preakness, but some fresh blood as well. The race will be missing a few of the favorites including Derby winner Always Dreaming and Preakness Winner Cloud Computing. Also, Classic Empire has been scratched due to an abscess.
Despite the missing contenders, there is plenty of intrigue to be found in the remaining field. Here's our preview of the best picks for the 2017 Belmont Stakes!
Lookin At Lee
He hasn't won a race in the last 10 starts, but he's been in the money including a second place finish in the Derby and third in the Arkansas Derby. He keeps fighting despite setbacks, such as poor starts, so he may be the pick for someone looking for a bit of a longshot.
Irish War Cry
While it looked like he had a shot at placing in the Derby, Irish War Cry dropped back to 10th. He's had some time off since the Derby to get ready for another big race. His finishes all year have been sporadic, so you never know what he might do after this break in Maryland. He may be ready to push back with another big effort.
Tapwrit
Sons of Tapit have won the last two of three Belmont Stakes. Tapwrit has had a rough go this year placing sixth in the Derby. Tapwrit is bread to go the distance as Tonalist and Creator did and at relatively long odds. Tapwrit is definitely one to watch.
Epicharis
Epicharis is a Japanese bred super horse. He suffered his first loss against Thunder Snow in the UAE Derby, but that's hardly anything to make you doubt the colt's ability. He earned a spot at the Derby, but his connections have been focused on the Preakness and Belmont, so he's definitely been prepped and Epicharis is a fresh contender for this race. Saying that, he hasn't encountered a field of this depth.
Twisted Tom
Belmont winning is in this colt's blood. He has 4 generations of Belmont winners in his dam's line and his 4th dam produced one. This will be the longest distance Twisted Tom has race, but would be his fourth win in a row if he crosses the wire in first.
Gormley
Gormley is back and there's speculation that he simply wasn't ready for the Kentucky Derby and that he's grown quite a bit over the last 5 weeks. He knows how to rate and will likely run close to the lead to stay in the fight.
Irap
This colt is a seriously talented racehorses, but had no shot in the Derby. With Classic Empire out of the race, don't forget about Irap.
Multiplier
He might be a little tired after fighting it out against Classic Empire and Cloud Computing just three weeks ago, but this might be the start he needs with both of those horses out of the Belmont.
Patch
Todd Pletcher is following his regular routine with this colt. Run in the Derby, skip the Preakness and run the Belmont. This is Patch's fourth lifetime race. He's quite talented having placed second in the Louisiana Derby and will be fresh for the Belmont. Many believe he loves a good distance.
Who do you pick for this weekend's Belmont? Will it be a Todd Pletcher exacta?
---