Ristolainen deal a steal for the Sabres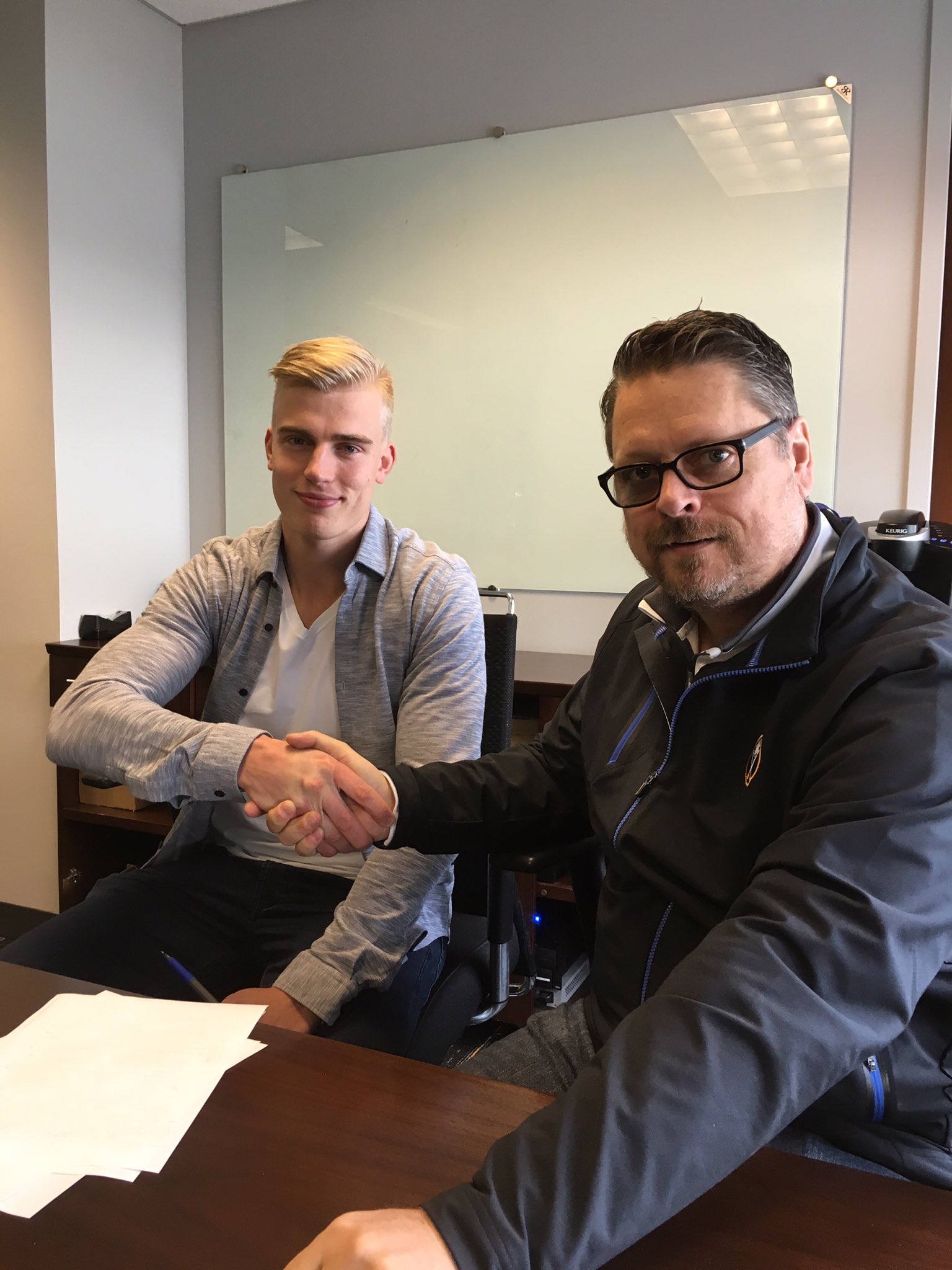 He has had Sabres fans nervous all but Rasmus Ristolainen, the team's top young defenseman, has officially signed a contact extension and will be able to play in the team's home opener Thursday. The deal is for six years and is worth an average of $5.4 million per season. That might seem like a lot of money to give a 21 year old but the NHL is trending towards younger skilled athletes and the fact is the Sabres got a steal.

?Ristolainen scored 41 points (9+32) in 82 games last season and anyone who has watched him regularly knows that he hasn't even come close to hitting his ceiling yet. At the same time they'd tell you he probably isn't going to be a point per game, purely offensive D-man like Erik Karlsson (82 points in 82 games last season). Ristolainen is a offensively gifted defenseman who is still very solid and dependable defensively, more in the mold of a Victor Hedman (47 points in 78 games last year) in my opinion.

So let's talk comparables on this deal. Hedman signed a four year deal worth $7.85 million AAV that goes into effect this season. Similarly former 1st overall pick Aaron Ekblad inked a deal for four years worth $7.5 million AAV. Now Ristolainen is not currently Ekblad or Hedman but there are many that believe that he will be that clear-cut top defenseman that only about half the teams in the league have. That's likely why he held out so long, he and his representatives likely see him as the guy who can score 40-60 points per year while playing big minutes against top competition game after game. They might not be far off either. That is why this deal is a steal for the Sabres. While $5.4 million may be close or even over Ristolainen's current value, there is no telling what his value will be by the end of his deal. It is very possible that in 2-4 years he could very well be worth around $8 million dollars. Locking him in for six years for $5.4 million per year might look like an outright bargain.

That savings is a big deal when you remember that extensions for both Sam Reinhart and Jack Eichel aren't far off. A deal this gives Tim Murray room to keep his young stars and build a winner around them. Ultimately only time will tell how Murray really did on this deal, but for the time being I think it's one every Sabres fan should be happy with.
---