Top 5 Fantasy Tightends going into the 2019-20 season
The tight end position may be a dying one in the NFL, but it is still a major part of football and fantasy football. This is my prediction for the top 5 fantasy tight ends going into the 2019-20 season.
1. Travis Kelce
Last season the Chiefs were 12 - 4 making it to the AFC Championship game, but falling short to the Patriots. After Rob Gronkowski retired from the NFL, everyone now sees Kelce as the best tight end. Kelce has always been in the shadow of Gronk since his rookie season, and this season he wants to prove to everyone that he is the best tight end in the NFL. Kelce recorded 10 touchdowns and finished the season with 1,336 receiving yards, which he gained through 103 receptions. Kelce has arguably the best quarterback in the league, Patrick Mahomes, who won Offensive Player of the Year and Most Valuable Player of the year award. This season, they are contenders for the Super Bowl and are one of the powerhouses of the AFC.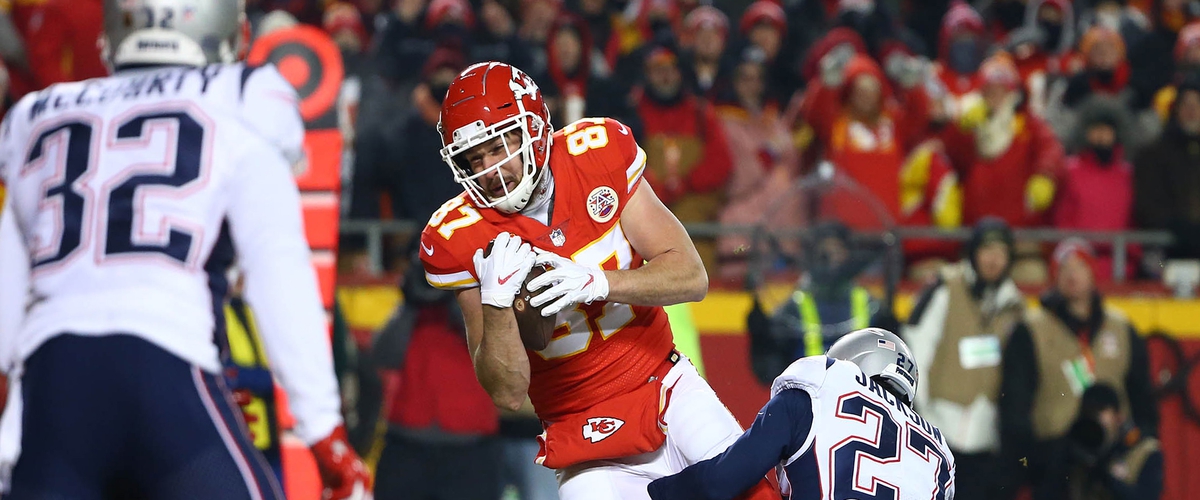 2. Zack Ertz
After upsetting the Patriots in the 2017-18 Super Bowl, the Eagles had a disappointing 9 - 7 record and lost in the first round of the NFL playoffs. Ertz put up 8 touchdowns and finished the season with 1,163 receiving yards, which he gained with 116 receptions. When Carson Wentz is healthy, Ertz can get the ball anywhere on the field and make a play. Ertz was 2nd in receptions this past season. Ertz was also 16th in receiving yards this past season and he had more receiving yards than Odell Beckham Jr, Amari Cooper, and Stefan Diggs. Ertz is a true threat to all defenses in the NFL and he is the main option for the Eagles this season. The Eagles have many deep ball receivers such as DeSean Jackson, Alshon Jeffrey, and Nelson Agholor who will free up some space for Ertz this season.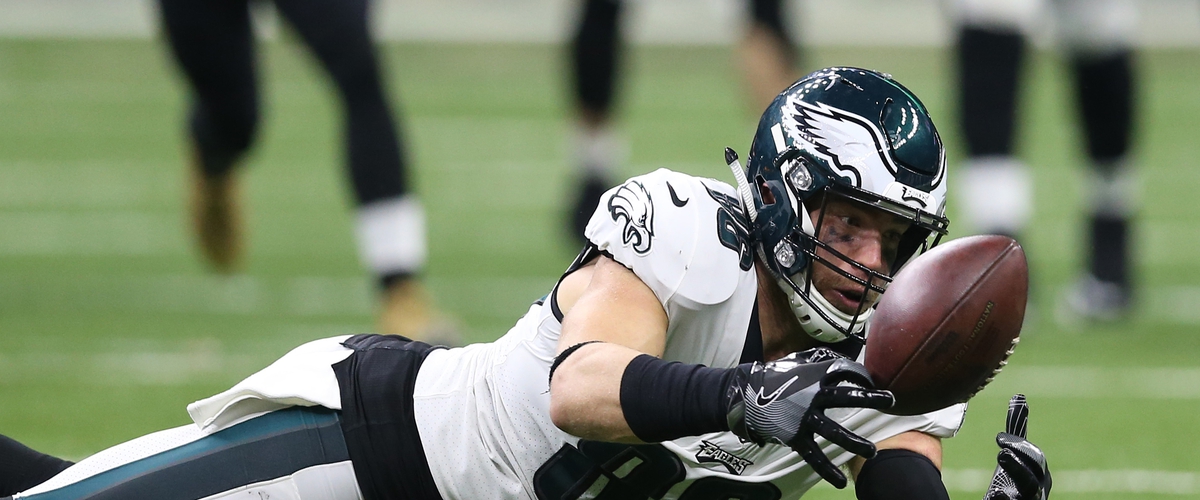 3. George Kittle
This past season, Jimmy Garoppolo was injured, so George Kittle had a backup quarterback throwing to him all season, and he still managed to put up decent numbers. George Kittle scored 5 touchdowns and finished the season with 1,377 receiving yards, all in which he gained through 88 receptions. Kittle finished 8th in receiving yards this past season, even though he did not have a permanent quarterback all season. If Jimmy was in all season long, Kittle could have had even better stats than he did this past NFL season. Know the 49ers have a few more weapons in Deebo Samuel and Dante Pettis who could potentially open even more holes for Kittle this upcoming season. If Jimmy stays healthy all season, I expect Kittle to have outstanding numbers. He is young as well, so he may be the best tight end in the NFL someday.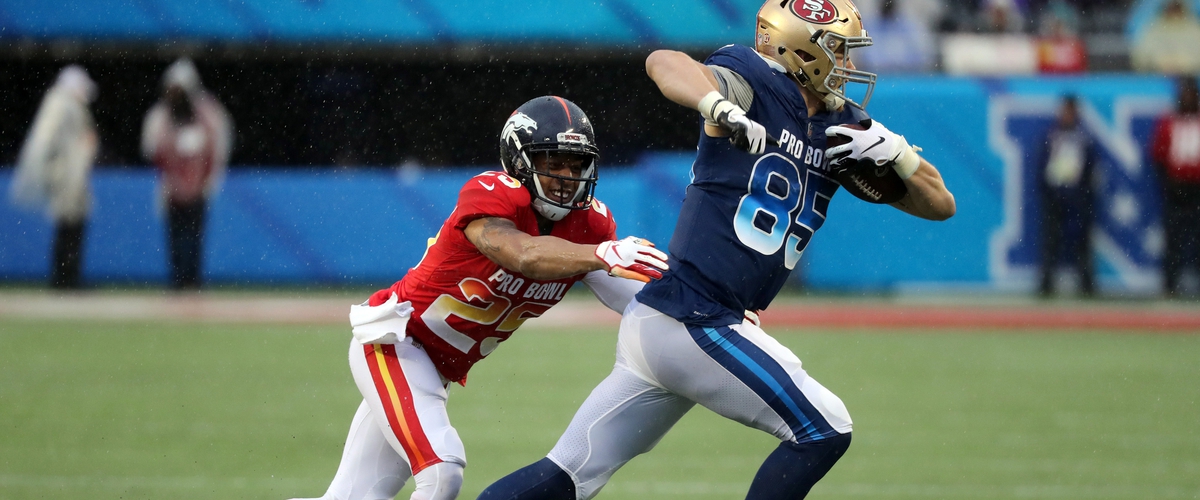 4. David Njoku
Last season, the Browns had an awesome season, nearly earning a winning record at 7 - 9. Njoku is just one of the many young talents on the Browns depth chart. Last season, Njoku had 4 touchdowns and he finished the season with 639 receiving yards, which he gained through 56 receptions. This past offseason, the Browns made many changes to their roster which surprised everyone in the NFL. With all of these changes being made, I predict that Njoku will have a break out with sophomore quarterback, Baker Mayfield, slinging him the football. Njoku is surrounded by many top tier receivers such as Jarvis Landry, Odell Beckam Jr., and Rashad Higgins. Since wide receiver Antonio Calloway got suspended for 4 games this upcoming season, this makes David Njoku the automatic 3rd option in my opinion. He is a versatile tight end, who can do it all, and is only 23 years old. The Browns have superstar potential all over their roster and there is no doubt Njoku is one of them.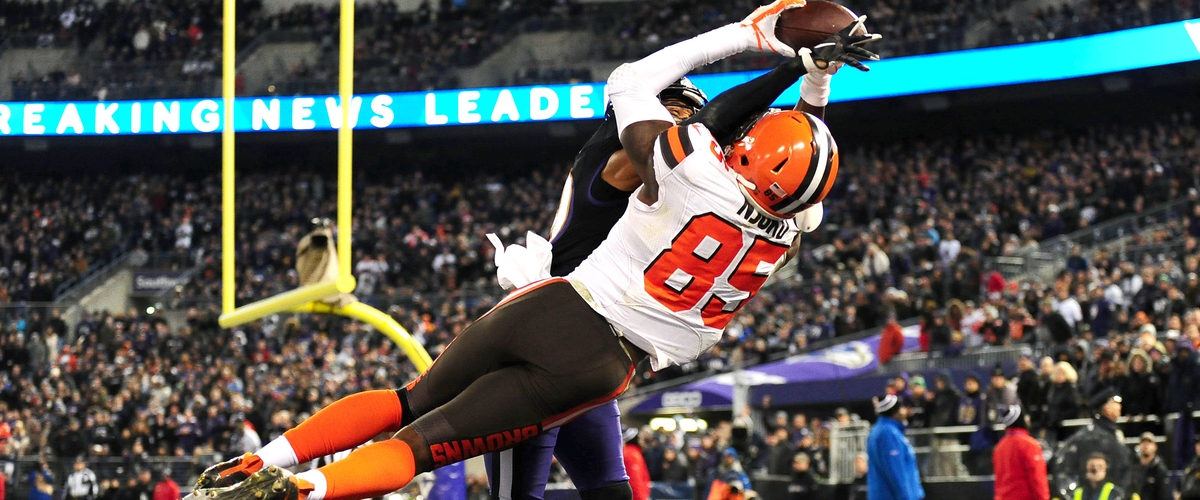 5. Jared Cook
This past offseason Jared Cook signed with the New Orleans Saints, who were Super Bowl contenders last season. This season is no different since, in the offseason, the Saints only got better. Jared Cook garnered 6 touchdowns and he finished the season with 896 receiving yards, which he gained through 68 receptions. With Drew Brees at quarterback, there is no doubt that Cook will have an outstanding season, since Brees has been one of the most consistent quarterbacks in today's NFL. Cook is the 3rd or 4th option only behind Michael Thomas, Ted Ginn Jr., and Alvin Kamara. This season, Cook has a better quarterback, better offense, and better coaching than he could have ever gotten with the Raiders. I predict Cook will also have a breakout season next year.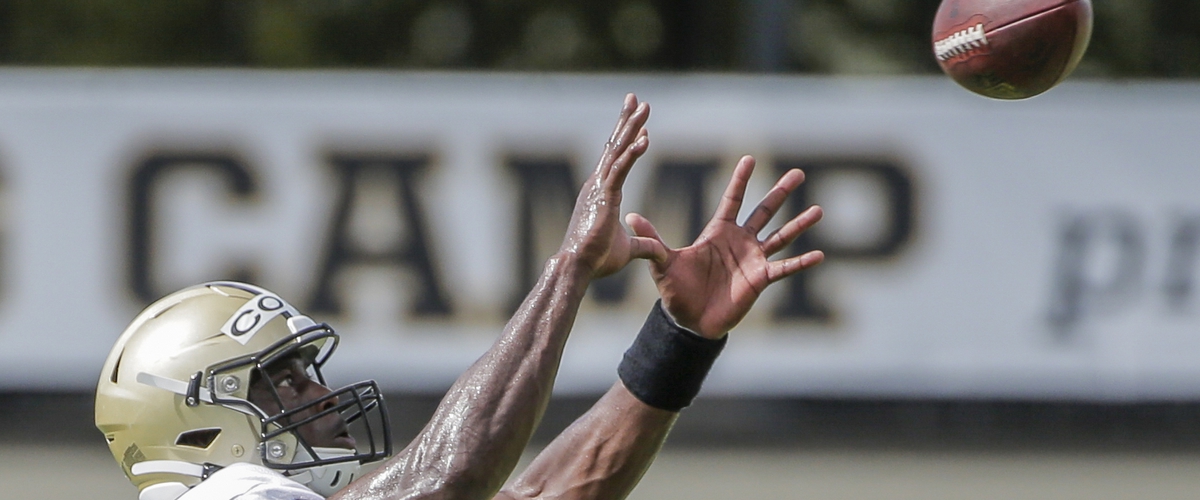 Stats - espn.com