Darling, Blackhawks Down Rangers 2-1
Scott Darling stopped all but one shot Tuesday night at Madison Square Garden against the New York Rangers as the Chicago Blackhawks defeated the Rangers 2-1. Darling, the Blackhawks goaltender, made 33 saves. Meanwhile, the Blackhawks snapped the Rangers 3 game winning streak.
It looked as though Rangers goalie Antti Raanta would continue his streak of great play after stopping 11 shots in the first period. However, the Blackhawks would then break through in the second despite only 7 shots. At the 5:13 mark of the second, Artem Anisimov found Trevor van Riemsdyk for his first goal of the season to give the Blackhawks a 1-0 lead.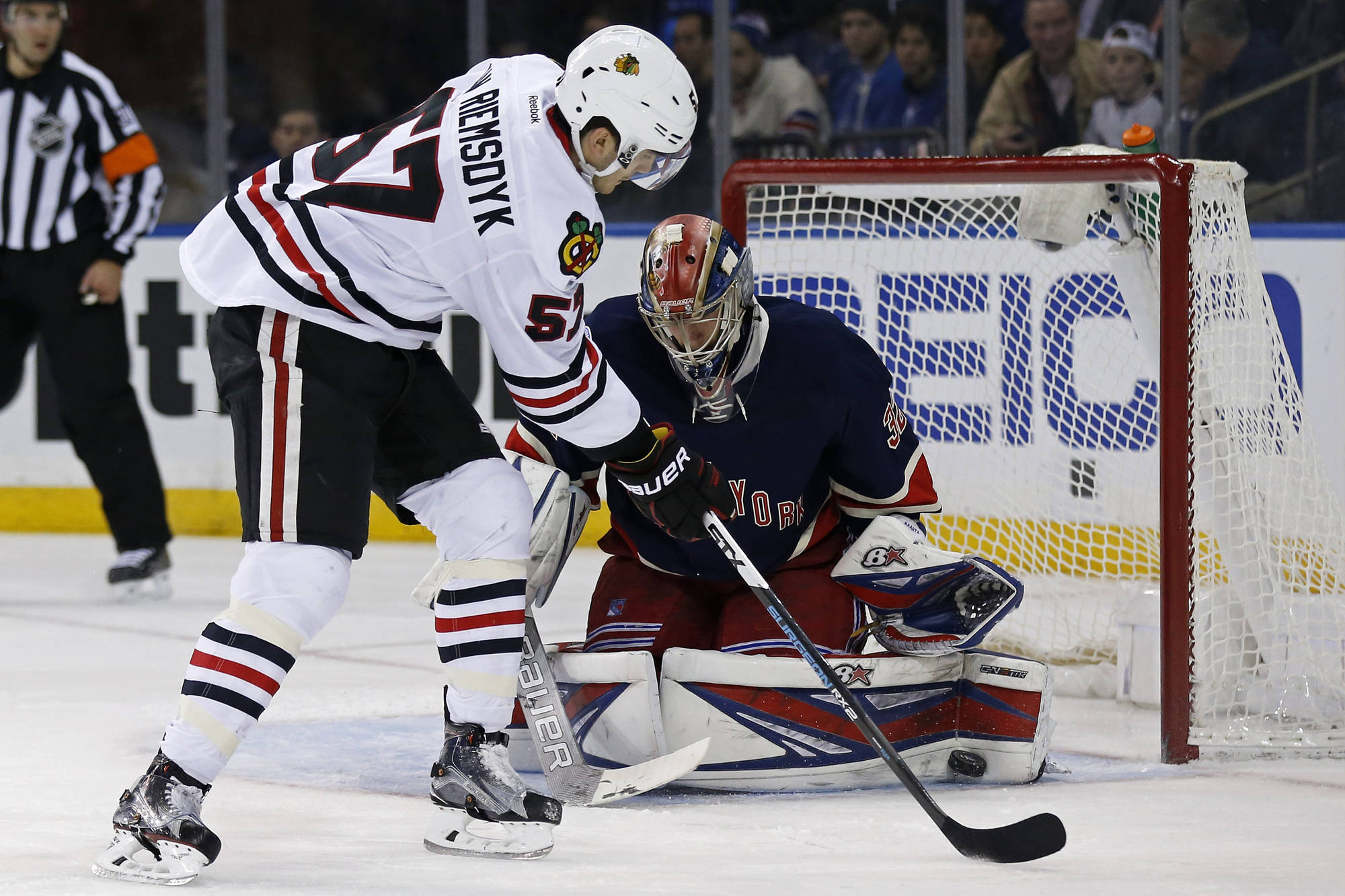 Trevor van Reimsdyk scored his first goal of the season.
Adam Hunger-USA TODAY Sports
At about the 8 minute mark of the second, Oscar Lindberg took a shot that was stopped by Darling. Brian Campbell tried to possess the puck but Lindberg hit him. Nick Holden then took the puck and a shot, but he was blocked by Patrick Kane. Lindberg then picked up the puck and fed it to Jesper Fast who found the back of the net for his 3rd goal of the season to tie the game at the 8:15 mark of the second.
The Rangers would have a huge opportunity with 2:29 left in the second when Darling would stop Marc Staal. Darling would then come up with big saves on Holden and Mats Zuccarello. Then Holden would take a shot that would just miss the open net. Then with 1:09 to play Artemi Panarin found Anisimov for the game winning goal, his 13th of the season.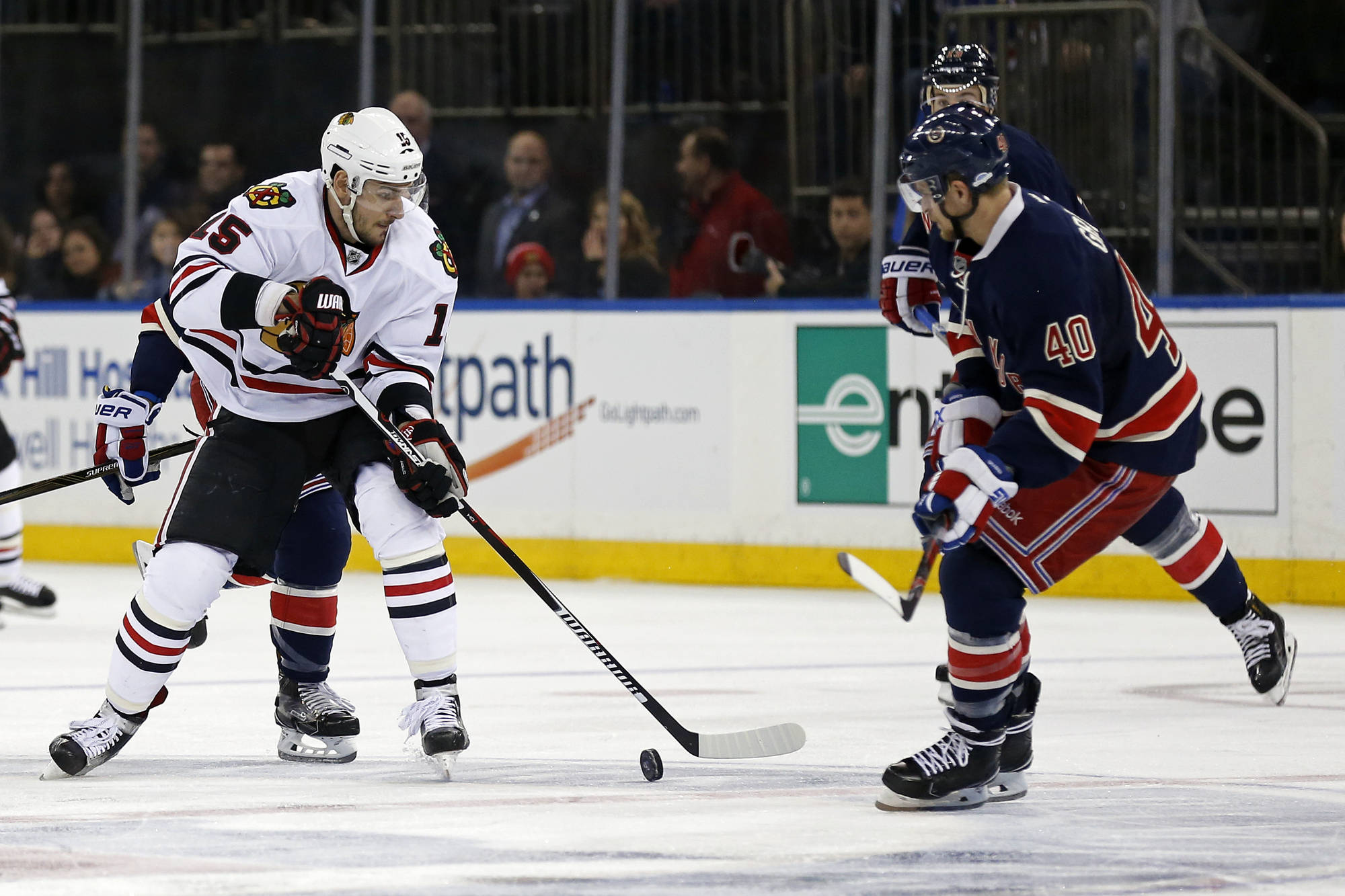 Artem Anisimov would score the go-ahead goal and eventual game winner.
Adam Hunger-USA TODAY Sports
Darling would stop 15 of 16 shots in the second period. Darling would continue to be magnificent in the third period. Darling would come up with big saves in the third that would hold down the Blackhawks victory over the Rangers. With the loss, the Rangers remained tied atop the Metropolitan Division with the Pittsburgh Penguins. The Rangers will take on the Dallas Stars Thursday night at 8:30pm.
---