Tennessee Titans: Still no sign of Vic Beasley on day 2 of camp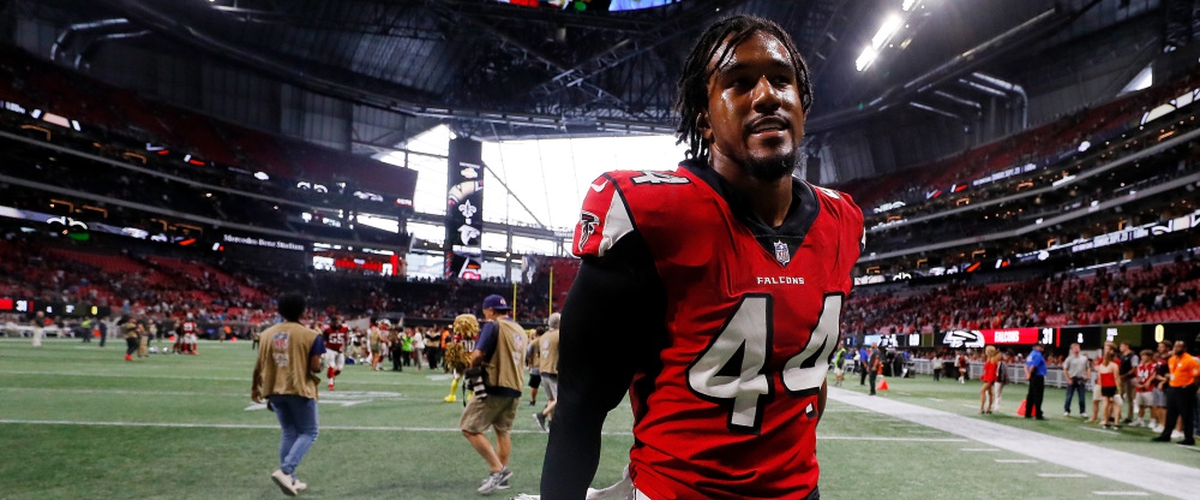 Anybody heard from or seen Vic Beasley anywhere around Nashville? No? Well, the Tennessee Titans haven't heard from him or seen him at St. Thomas Sports Park either of the two days since training camp kicked off and everyone is beginning to worry.
The Titans signed the free agent edge-rusher after he spent the last five seasons with the Atlanta Falcons, but, something is up with the former Clemson Tiger.
Beasley's absence from the first two days of camp will result in a fine of $100,000 and according to the new Collective Bargaining Agreement with teams and the Players Union, that fine cannot be canceled out if he does end up reporting by the end of the week.
Rumors and theories from fans and media members alike suggest that Beasley could be frustrated by the rumors that the Titans are still trying their very best to sign Jadeveon Clowney who plays the same position.
It is worth noting that the Falcons put Beasley on the trade block nearly nine months ago and received no tempting offers for the eighth overall pick in the 2015 draft, so, he left Atlanta as a free agent and the Titans took a gamble on him.
Already, the front office might be second guessing the decision.
Remember, Beasley is on a one-year deal and this could be a make or break season for his career. Why go AWOL and not report to camp for COVID-19 testing without giving the team any indication as to what he is thinking?
If he wants to opt out, do it now! If he wants a better contract or is worried about the team signing Clowney, speak up now!
Not communicating with the team and acting like this is just unprofessional and a good way to turn an entire fanbase against you.
If Vic Beasley doesn't show up to the facility by Friday, he could be without a team by this time next week.