Titans players and staff help the Nashville community heal after the devastating tornado last week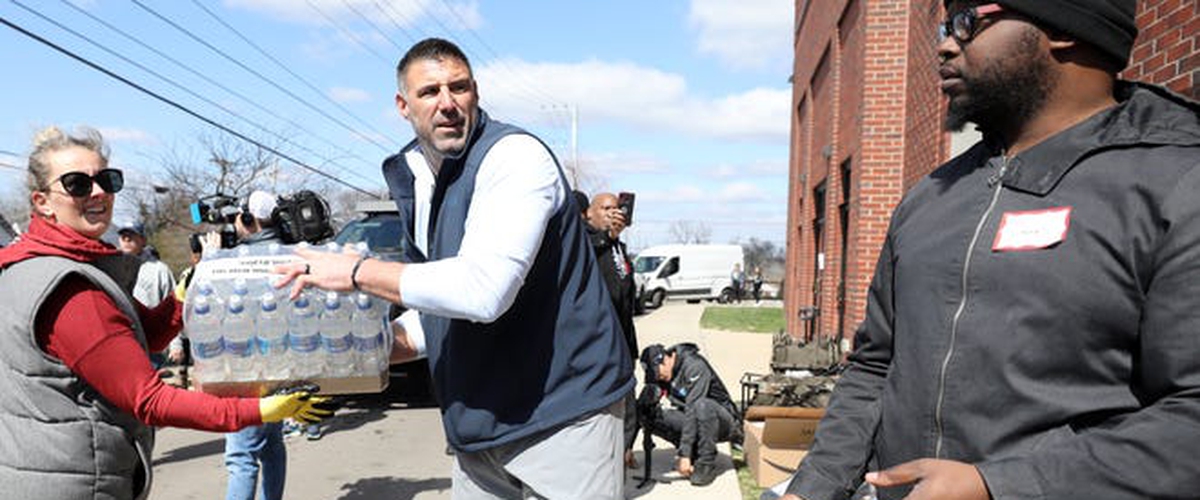 The Tennessee Titans are enjoying some time off from football right now and they are using that free time to help the greater Nashville area heal.
After a massive tornado rolled through the Music City over a week ago, Titans head coach Mike Vrabel, general manager John Robinson, and several players took to the streets of East Nashville to clean up debris, pass out water and food, and boost the morale of the citizens affected by the storm.
"Just thankful that everybody was OK and they weren't injured," coach Vrabel told the Tennessean. "Those (material) things can be replaced. It's the people that lost their lives, a couple that had been married for 58 years and a couple that have a 2-year-old son. You can't buy those things back, and that's what hit me most when I saw those pictures this morning."
The Titans - along with the Nashville Predators - have been instrumental in raising to help the areas affected rebuild and clean up. Thus far, the Titans organization has received donations from the NFL, all three teams in the AFC South, and majority owner Amy Adams Shrunk has also made a contribution.
A.J. Brown, Kevin Byard, Ben Jones, and many others were out helping with cleanup Monday, and there is still plenty of work to be done.
Other players, like Ryan Tannehill, have been looking for places to donate money to help the cause.
Never underestimate the importance of sports in daily life folks! The Titans earned a lot of respect from the city of Nashville the way they played during the 2019 season, but what they are doing off the field is much more important and appreciated.