Titans: The most exciting team in the NFL resides in Nashville, TN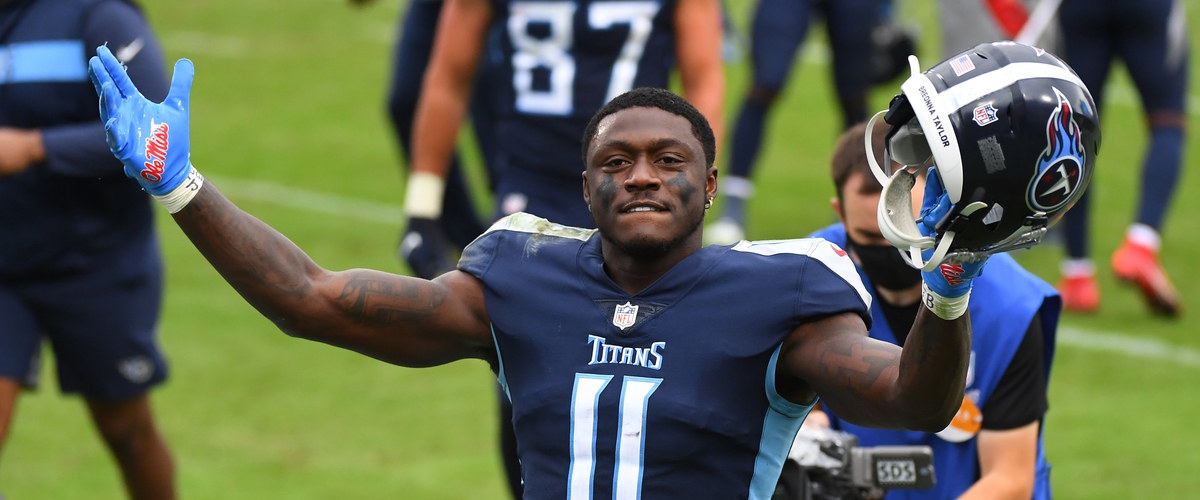 The Tennessee Titans are 5-0. A COVID outbreak, a serious injury to Taylor Lewan, and repercussions from the league's front offices will not slow down The Pain Train that is rumbling through Music City right now.
On Tuesday, the Titans dismantled the Buffalo Bills 42-16. On Sunday, there were some mistakes from the Titans. A sack-fumble, an interception, and a point-blank field goal blocked punt saw Tennessee trailing Deshaun Watson and the Texans with under two minutes remaining in the fourth.
Forget the days of Jake Locker, Vince Young, Zach Mettenberger. No, the Titans have a quarterback who knows how to win in crunch time and he has the skill players on the edge to get the ball to. A.J. Brown is such a nightmare for corners when he is matched up one-on-one that Tannehill always knows #11 will have some kind of separation.
This is not a Tennessee Titans offense we have ever seen before in the franchise's two decades in the NFL.
Offensive coordinator Arthur Smith has grown by leaps and bounds since his first season in charge of the play-calling and looks very comfortable using Tannehill unlike when Marcus Mariota was the starter. Tennessee is in such a good spot with its play-caller, in fact, Smith has made the short lists of coordinators who look destined for a head coaching job.
The Titans have now scored 30+ in their last four games and have combined to score 84 in their last two. If you like offense and record-breaking running backs, you need to be a Titans fans. There is plenty of space on the bandwagon!
---