Top-5 Cup Drivers (Currently)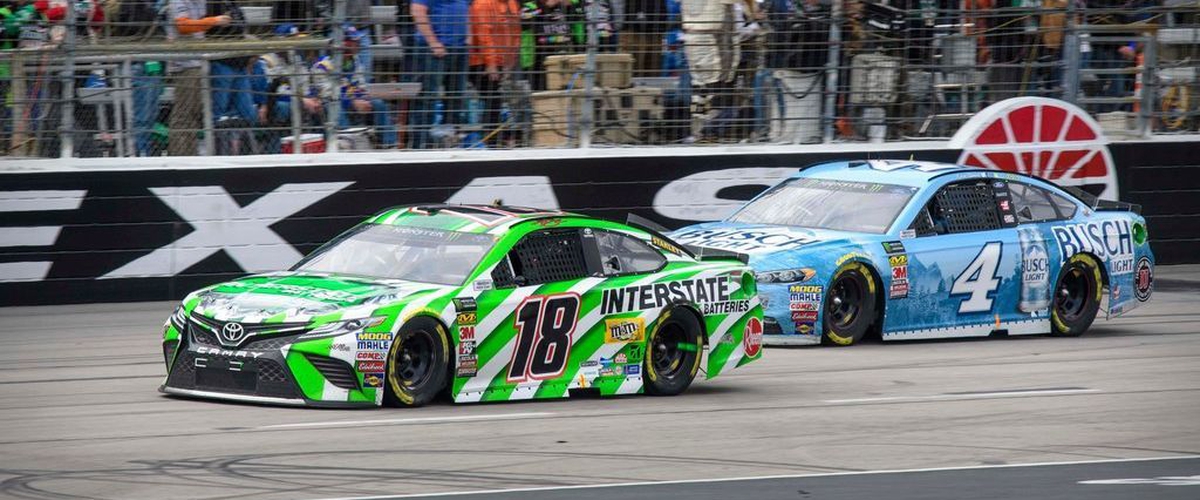 Welcome in #NASCARfamily! How'd you enjoy Richmond? First chunk of the race was a little mild, but man what a finish! Congrats to all you Kyle Busch fans! Stick around because I think you'll dig this post! With that being said, let's get into this week's topic.
Every week NASCAR fans converse, battle, and bicker about who is better than who. Whether you're a Chase Elliott fan who thinks he's the next big thing or a Truex Jr. fan who thinks he's an all-time talent, there are conversations to be had. Today won't be any different as I break down who I believe to be the five best Cup drivers currently. I will list & discuss my top-5 drivers in descending order (5th-1st). This list is based off recent success & performance, not all-time. Let's get to it!
Honorable Mentions: Jimmie Johnson, Denny Hamlin, Joey Logano
No. 5: Kyle Larson
Cup Wins: 5
Championships: 0
The Elk Grove, California native is currently driving in his fifth full-time Cup Series season. Larson, once known as the guy who "couldn't get the job done", has left that reputation in the past after scoring four Cup wins last season. Larson's talent has never been in question, but after multiple seasons of 'mild' performance fans weren't sure if Larson would live up to being the "next Jeff Gordon" he was supposed to be. Now, in 2018, Larson has become the beautiful butterfly he was supposed to be. Still in the first third of the season, Larson has been the single best Chevrolet team since the new Camaro ZL1 was introduced in January. The No.42 team has yet to find victory lane, but has been a threat nearly every week through the first 9 weeks. Larson makes the top-5 list for his pure talent & youth. What sets Larson apart from the above mentioned honorable mentions is his performance ceiling. Assuming Ganassi can keep the speed they've had the last two seasons, Larson will eventually take home the Cup Series title. The only thing stopping 'Young Money' from winning a Cup title is himself. If he eventually leaves to go dirt racing, he could cut short a potential 20+ year career.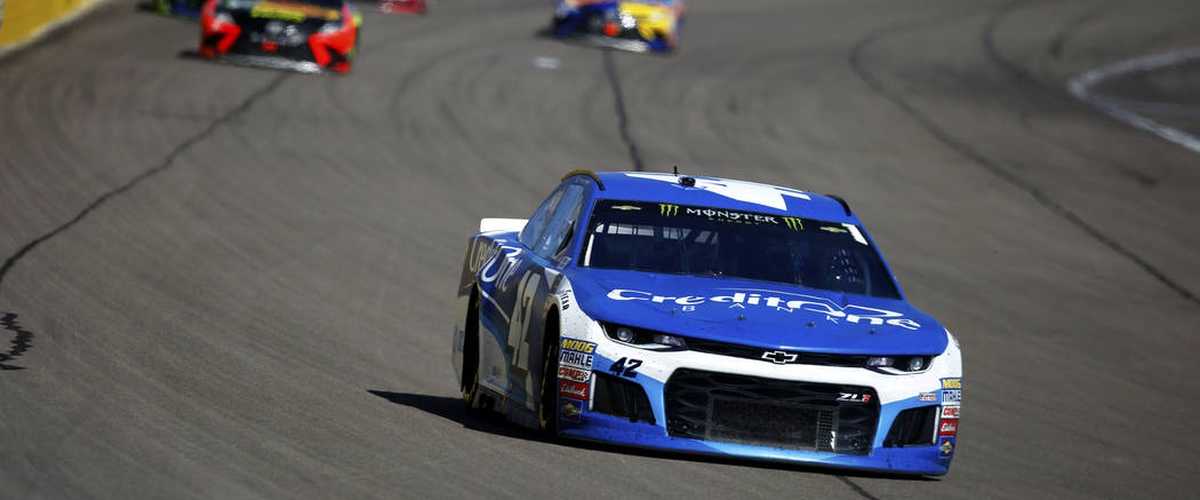 No. 4: Martin Truex Jr.
Cup Wins: 16
Championships: 1
The 2017 champion has been a story of perseverance. Truex who once tore down the doors of the then NASCAR Busch Series, faded into irrelevancy between 2008-2014. After a rough first year with Furniture Row Racing, Truex and team turned a corner by becoming title contenders in 2015. The next step was forming an alliance with Joe Gibbs Racing in 2016, which led to multiple wins & an eventual championship last season. In my own opinion, Truex has much more to show before we figure out where he lands all-time, but there is no doubt that Truex has formally placed himself among the best in the sport in 2018. Martin more than double his career win total is 2017 alone, and already found victory lane this season at Fontana. There was no way to create this list without the defending champion. Truex will be fast for a while, and the ceiling his very high for the 13-year-veteran. If Truex keeps up this level of performance, he could surpass the drivers ahead of him on the list.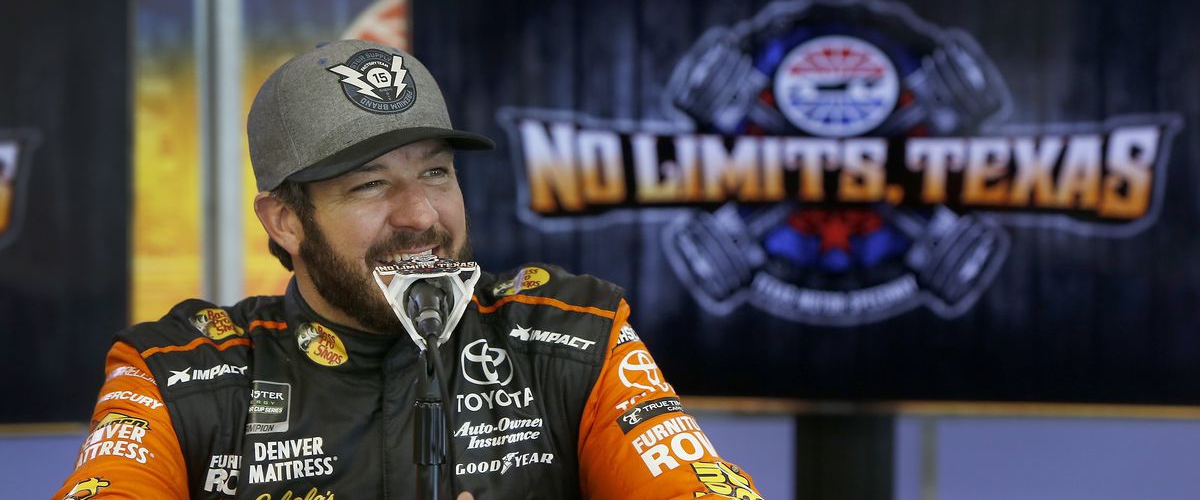 No. 3: Brad Keselowski
Cup Wins: 24
Championships: 1
It's been nearly six years since 'Bad' Brad Keselowski had one of the most impressive runs for a championship in NASCAR history. Brad has had his ups & downs since his solo Cup title, but consistently remains one of the premiere talents in the Cup garage. Now in his ninth full-time season, Keselowski has not only cemented himself as the restrictor-plate king, but as a fan favorite race pick almost every week. Keselowski is a clear choice on this list due to his consistent nature. In addition to winning at least one race in the last seven seasons, Brad continues to be a lock for the Playoffs year in and year out. The lone issue keeping Keselowski 4th on this list, is his ability to close in the new Playoff format. Brad did make the final-four last year, but never had a grasp on the title. Keselowski still has plenty of time for more wins & more titles, but for now he has a little ground to gain. Brad still has time to surpass the two above him considering they've been in Cup longer, but the 2 team still has a ways to go.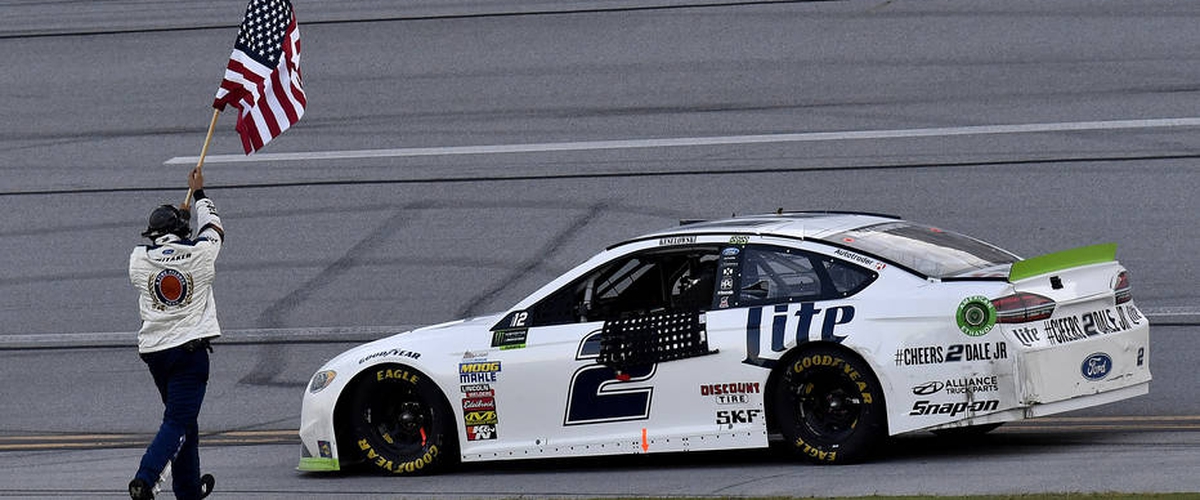 No. 2: Kevin Harvick
Cup Wins: 40
Championships: 1
'Mr. Where Did He Come From' is no surprise near the top of this list. Harvick, who has been running full-time Cup since 2001, is aging like a fine wine. After stalling out at Richard Childress Racing, Happy Harv left for Stewart-Haas in 2014, where he has since emerged as the top talent fans already knew he was. In addition to winning the 2014 Cup championship, Kevin has gained 17 wins in the last five seasons. The wily veteran has kept his speed, considering three of those wins came consecutively in early 2018. With 50 wins in sight & a real possibility of winning another Cup title, Harvick is firmly near the top of this list. There is no doubt Harv will have his name engraved in downtown Charlotte one day, but will need another championship to place himself in P1.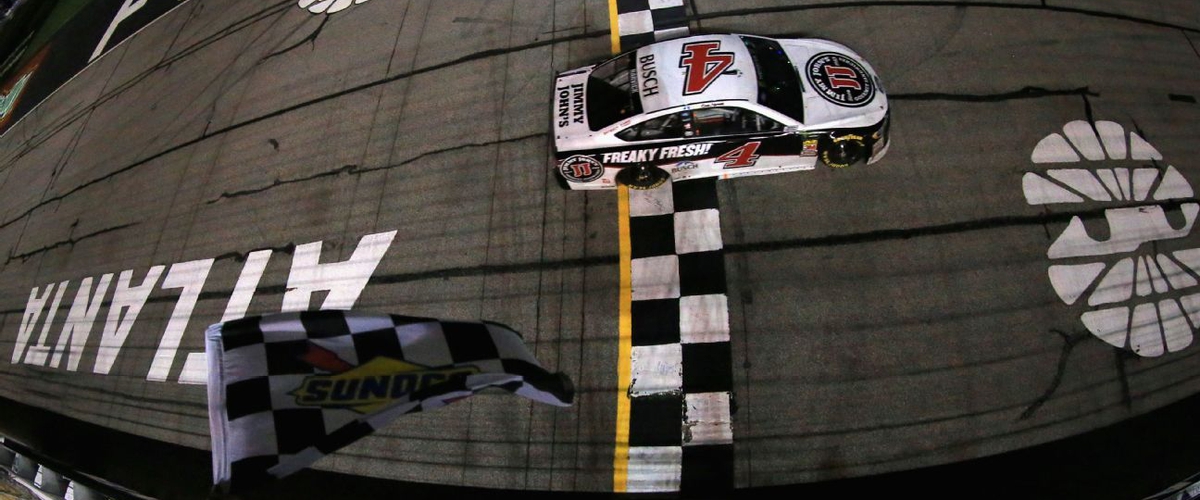 No. 1: Kyle Busch
Cup Wins: 46
Championships: 1
No matter your feelings towards the 2015 Cup champ, there is no denying Busch's talent. With a combination of pure car control, raw speed and fiery passion for winning, Busch has taken over as the premier talent inside the Cup garage. Busch is now 2nd on the active winners list behind Jimmie Johnson, and currently leads the Cup series standings (post-Richmond). Having won the last three Cup events, Busch has put together a string of eight consecutive top-10 finishes, including seven finishes of 3rd or better. 'Shrub' has fully matured now in his 14th Cup season, and is showing the results on track. What keeps him ahead of other drivers, is his 'no excuses' attitude when it comes to racing. He has more wins than Harvick in less time, he's more consistent than Keselowski, and has a better resume than Truex. Setting all bias aside, Busch has been, is and will be the top Cup guy for the foreseeable future.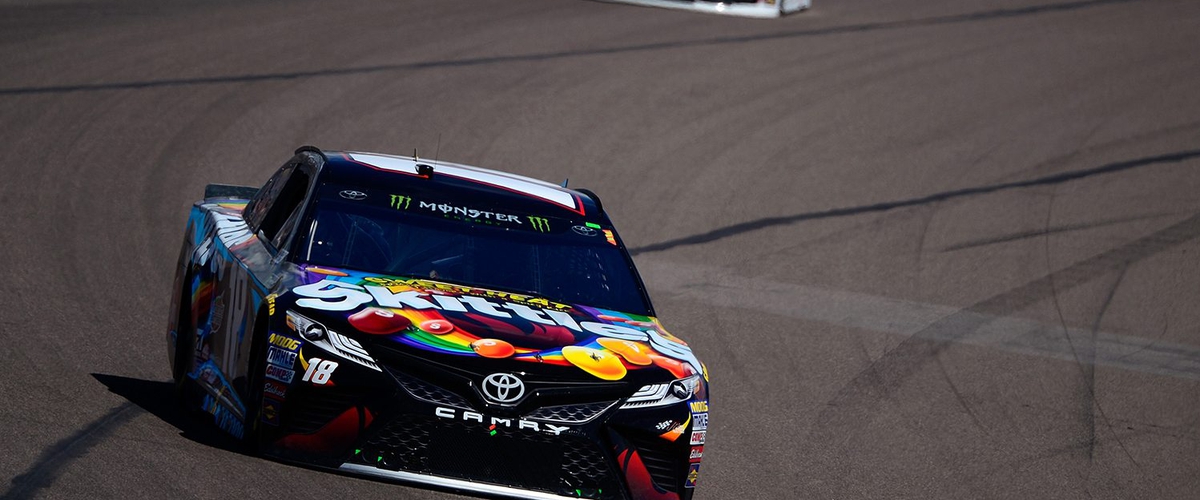 Well, there you have it folks! Another post in the books! Let me know what you think of the list above! Do you agree? Disagree? Who would you place in the top-5? Share all thoughts & opinions with me on Twitter at @nascar_opinion! Thanks for reading, let's get ready for Talladega!
(Pics Not Mine: USAToday.com, MRN.com, Andrea Cornejo/Las Vegas Review Journal, sbnation.com, AutoWeek.com, demo-sports-news.aobrien.org)