Like It or Not the Kings Made the Right Move
It was a sad, yet very necessary decision to trade Demarcus Cousins on Sunday night for the Kings. Now, I know the Internet was quick to roast the entire Kings organization; and once again questioned their existence. A quick glance at the Kings' track record under current ownership would easily justify the ridiculing of this move for the Kings. However, this move was absolutely necessary for this franchise to move forward in some way or another. And yet, if you want to question it, it's not the motive to trade Cousins that should be questioned, but rather the timing.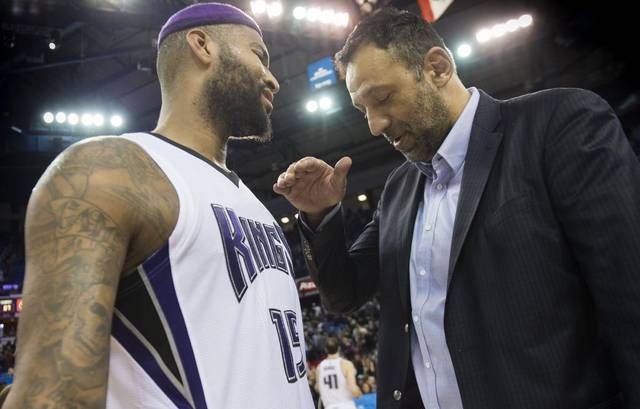 The Kings and Pelicans are two franchises moving in completely different directions; and equally as much needed to shake things up. The Kings did not necessarily need this particular trade as much as the Pelicans did, but nonetheless it had to happen for the Kings one way or another. The Sacramento Kings are riding a 10-year playoff drought on the verge of an 11th year. That's the 2nd longest active drought in the league. That's 2nd to the Timberwolves; who unlike the Kings, at least have given their fans something to look forward to with a young, exciting core that will soon enough end that drought. For the Kings, that end is nowhere in sight. In what likely would have been his 7th straight losing season since joining the league, it's really unfair to say a team can't win with Demarcus Cousins as a centrepiece; given the lack of talent that's been put around him. But I think it's a little safer to say that the Demarcus Cousins experiment IN SACRAMENTO was one of little to no hope to succeed. Recycling through countless coaches - seemingly all of which have had their own crash courses with Cousins - combined with the fits and constant "sneak dissing" Boogie's taken part in; the relationship had become to toxic for each Sacramento to bear any longer.
But as much as the public reaction would lead you to believe, there was more reason than just CHANGE for the Kings to pull the trigger on this trade. Recent reports all lead to believe Cousins was prepared to sign a 5-year, $200+ million contract this offseason, and was in favour of the idea of being a Sacramento King for life. What happened between then and now? Who knows, but something tells me the Kings front office came to the realization that they would be committing their franchise to a guy whom they're not even sure they can get along with for more than a week at a time. So instead, they decided to cut ties and essentially rebuild. Frankly, it makes sense knowing you've pissed off your fan base enough up to this point where the announcement of a rebuild wouldn't really affect them too much. Again, my only question would be the timing of this trade: why not wait until a bit closer to Thursday's deadline, right? That's really the only thing that you should thrash them about.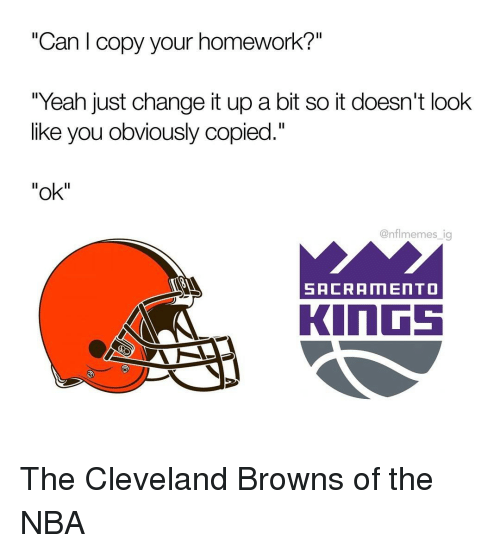 As for the deal that did go through; there's enough rationale to give the Kings a pass on this. Banking on Buddy Hield becoming the next Steph Curry is a little more on the crazy side; but that's a topic for another day. Between Tyreke Evans, Langston Galloway, and Buddy Hield, only Hield seems to be the only one apart of the Kings plans moving forward; with the other two rumoured to being waived About Buddy though; I was a huge fan of this his in this past year's draft. A lights out shooter, phenomenal work ethic, and the ability to put the ball on the floor and just simply score. That's definitely a talent that I thought would be able to help a team right off the bat. The way it's worked out so far, he hasn't quite panned out that way in New Orleans. He got off to a really slow star, and really hasn't seen enough time on the court to see any huge improvements through the course of his rookie year. Though, if his journey from being almost invisible to a National Player of the Year in College can teach us anything; it's way too soon to count this kid out. Let's also not forget, it often takes young shooting guards a year or two to fully adjust to the speed and obviously playing with a further 3-point line. He's never going to be able to fill in to Boogie's shoes, but luckily he won't have to do it alone. See, the other dynamic of this trade for the Kings was draft picks. This isn't just about the 2017 first round pick that the Kings acquired from the Pelicans, but also about the Kings' very own first round pick in what will be one of the deepest drafts in recent history.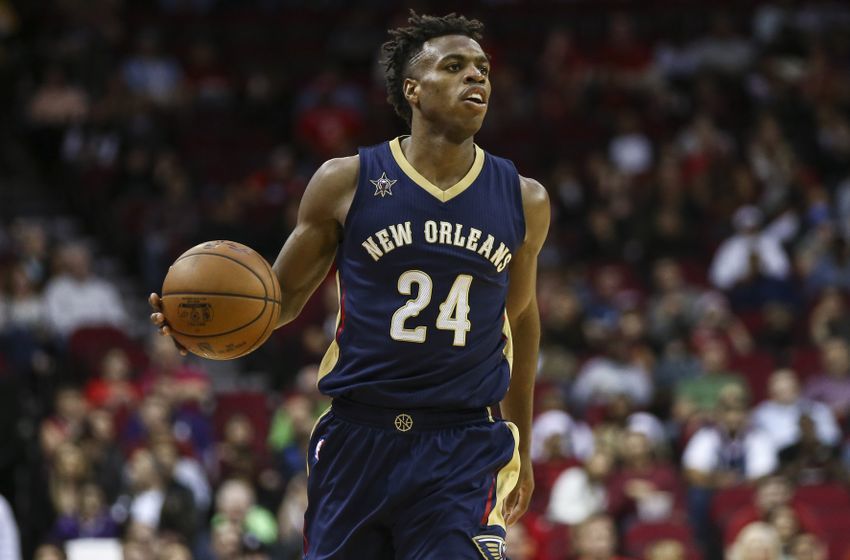 Unless Buddy Hield really does turn into Steph Curry, the Kings will almost certainly find themselves in the top 10 of the lottery as a result of this trade. This allows them to keep an incredibly valuable pick in a year where there's plenty of intriguing prospects. Now what you're sitting with is possibly the best shooter in last year's draft who you can now develop, a top 10 pick AND a pick anywhere in the mid-teens in a very deep 2017 draft.
Not only that, trading Cousins opens the door for them to experiment with their 2 young, gifted big men Willie Cauley-Stein and Georgios Papagiannis. When I say "gifted" I'm most definitely referring to the freakish athleticism and measurements these guys pose. If you know anything about these 2 or followed any of the past 2 drafts; you'd know that these are 2 highly intriguing prospects with rather ceilings just based on their physical attributes. Cauley-Stein at 7 ft with natural athleticism, and Papagiannis standing at 7 ft 2 in with a 7 ft 6 in wingspan; the Kings have quietly stashed away two young bigs with insanely high ceilings but who are also very green at this point. This is more of a fault on the Kings' recent drafts. Drafting Centres year after year created somewhat of a logjam where they don't really know exactly what they have in these 2 just yet. That won't be a problem any more. There's no better way to develop these young big men than to get them on the court; and the Kings are likely going to use this as an opportunity to fast track the development of these two raw, but very talented bigs.

So if your keeping track; the Kings are basically working with 5 first round picks from 2015-2017 (4 of which would be lottery picks), and an abundance of cap space after dodging handing out a record $200 million deal to player with plenty of question marks; beginning with character. Not bad for a team scrapping it down and rebuilding. Frankly, this was the only option for a Sacramento Kings team whose reputation is so tainted that your only option at this point is to invest in these young guys who really don't know any better and are happy to get the opportunity to play. That's probably the Kings' best bet to turn this thing around anyway.
The alternative would have been to keep Boogie, likely losing your only first round pick in this highly touted draft; and handing $200 million to a player that your not sure if you can even build a winning culture around. Not only that, with no first round picks in the upcoming draft, you're basically forced to have to recruit players to Sacramento in order to build this offseason. So in other words, you have to convince players to A) Play in a market like Sacramento, B) Come to an organization with a shattered reputation, and C) Play with a ball dominating big man like Cousins. The only players you've been able to convince of that in recent years are the likes of Rajon Rondo, Aaron Afflalo, and Matt Barnes among others; so clearly the Kings wouldn't have had too much hope in that department.
Whichever way you slice it, it's not going to look like the Kings got anywhere near Demarcus Cousins' face value; and in all honesty, they didn't. The reality is, they weren't going to get the same value for Cousins mid-season as opposed to during the offseason. Waiting until the offseason would likely have jeopardized what would have been the Kings' only first round draft pick in a draft that could provide this team with a legitimate building block; hopefully this time one that doesn't clash with the front office too much.
At the end of the day, we have no idea what other offers were on the table. With the Lakers reportedly being the only other team somewhat interested in Cousins; we can't criticize the Kings move based on what we may think the market for a player like Cousins is at this point in the year. I'm just going to assume they took the best offer on the table; and honestly, with what the assets the Kings can now build around, they're in a much better position than you might think. So regardless of all the laughable moves the Kings have made in recent years that ultimately have forced them to have to come to this; it may not seem like it, but this one was a step in the right direction.
---