Derrick Rose to New York
     In a shocking (but expected) turn of events, Chicago is trading Derrick Rose to New York Knicks for a package of players including Robin Lopez.  Here is the official trade according to the Knicks' PR 
     Derrick Rose, after spending the past 8 years in Chicago, departs his hometown for the Big Apple. Rose is perhaps best known as the youngest NBA MVP in history winning the award in 2011 at the age of 22 years and 6 months. He was also a 3x NBA All Star, Rookie of the Year, and All NBA 1st team. Unfortunately, what could have been a bright and perhaps HOF worthy career was taken away when Rose tore his ACL in Round 1 of the 2012 NBA playoffs against the 76ers (yes the 76ers). He then tore his meniscus upon his return and had numerous other injuries upon his return to action. All of these knee injuries took a toll and as such, he has not been quite the same player as he was pre-2012. 
     Though he may no longer be in Chicago anymore, perhaps a change of scenery can benefit Rose. Perhaps, he can regain his MVP form once again. This is what New York is banking on. 
Grading
Chicago

Receive: Jose Calderon, Jerian Grant, and Robin Lopez

Trade: Derrick Rose, Justin Holiday, 2017 2nd Round pick

B

New York

Receive: Derrick Rose, Justin Holiday, 2017 2nd Round pick

Trade: Jose Calderon, Jerian Grant, and Robin Lopez

B+
Chicago
     As I touched on earlier, Chicago is saying goodbye to Derrick Rose. In some ways this is really a change of the guard. Jimmy Butler is the man in Chicago (though multiple rumors have stated that even Jimmy is not safe). What it comes down to in the front office's decision to trade Derrick Rose is that Rose is a shell of what he once was and not the MVP that torched defenses pre 2012. And there was a rumor going around (though denied by both Butler and Rose) that the two did not like each other at all. Yet again, that allegation was denied by the two, but it creates some questions. Was everything not okay in the Bulls locker room?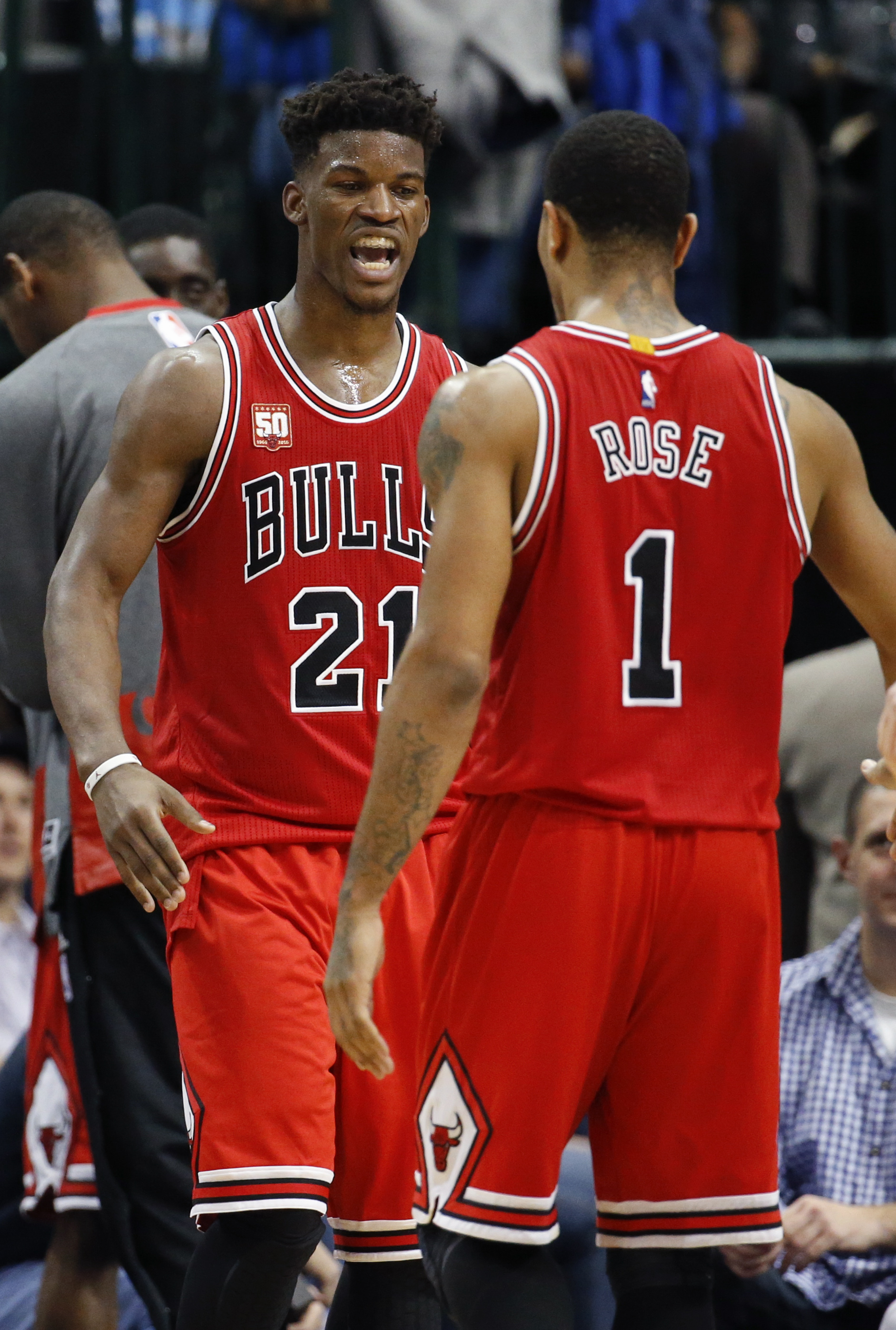 Kevin Jairaj-USA TODAY Sports
     Though most have derided the Bulls in this trade, I somewhat disagree. Sure, it wasn't amazing, but Jose Calderon is a capable backup point guard and could start if needed. And if Chicago does not like what he brings to the table, then they can easily let him walk after this season since he only has one year on his contract. They also get a nice young piece in Jerian Grant, a point guard recently drafted in 2015 from Notre Dame. Perhaps, Jerian can be the point guard of the future. Once again, if the front office doesn't want to keep Jerian Grant, they can easily decline the option on him and let him walk.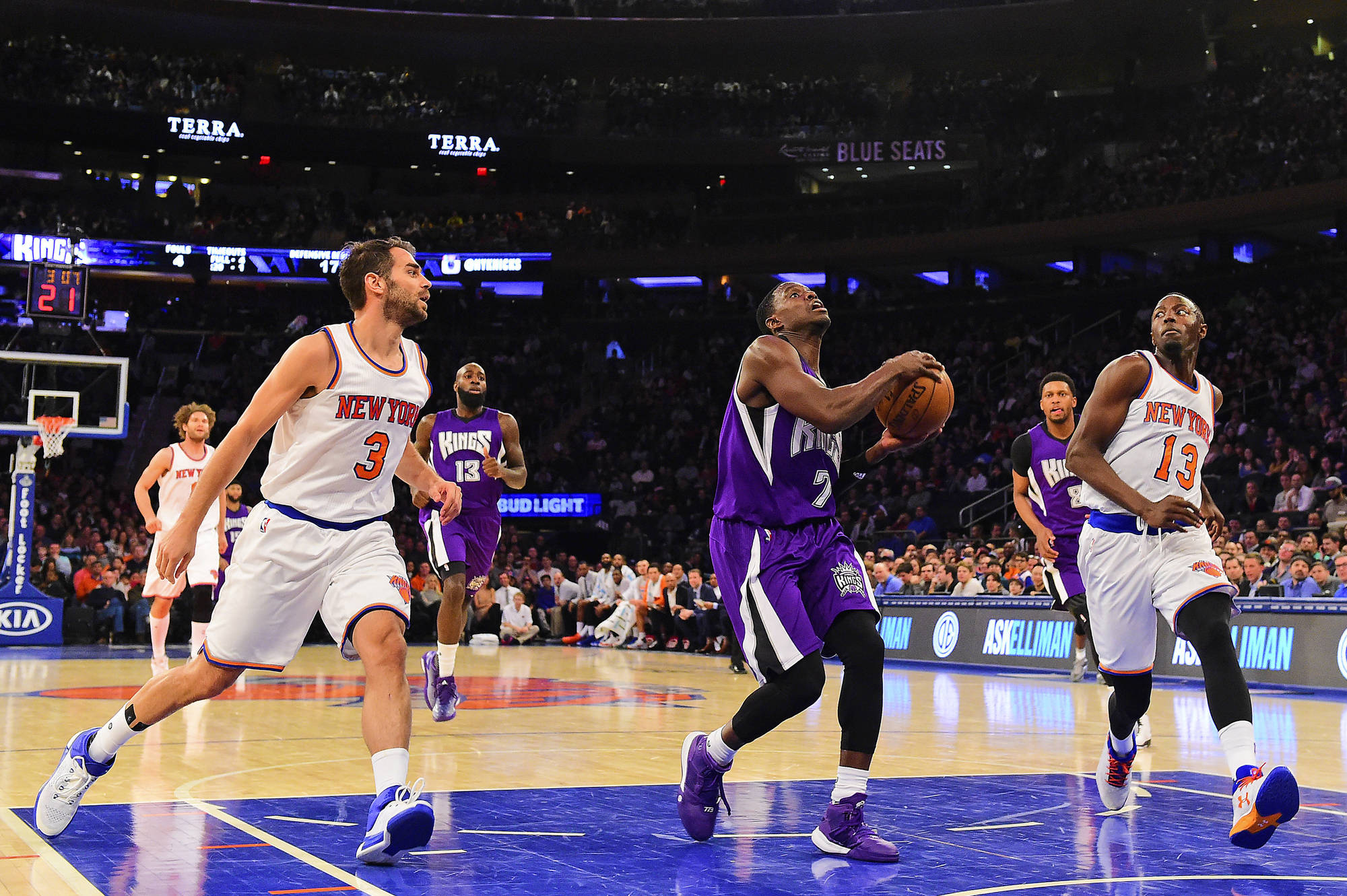 Could these two point guards effectively replace Rose?
Steven Ryan-USA TODAY Sports
     Though I have no idea why Chicago decided to take on the monstrosity known as Robin Lopez's contract. New York signed him to a ludicrous 4 year $54,015,500 contract with New York. That's right, a player with a career average of 8.5 PPG and 5.4 RPG (yes a center's career average is 5.4 RPG. WOW!) gets more money per year than the reigning MVP, Steph Curry (though with his performance in the playoffs, an argument could be made that Lopez deserves more money than Steph). Robin Lopez still gets more money per year than Kemba Walker or Kyle Lowry. Yes that's right. 1 good and 2 great point guards (I'll let you decide which one is which) get less money than a guy whose only highlight in the NBA is punching out mascots and having a crazy afro. Throw in the fact that Chicago sent away a pick in this trade and I am quite surprised with this front office. I don't know whether to applaud them or jeer them. Though if they wanted to take in this contract, then I lean towards the latter. Justin Holiday (the older brother of New Orleans PG Jrue Holiday) was also traded in this deal, though it remains to be seen whether or not he will be cut or kept on the Knicks roster. All in all. I have to give this trade a B.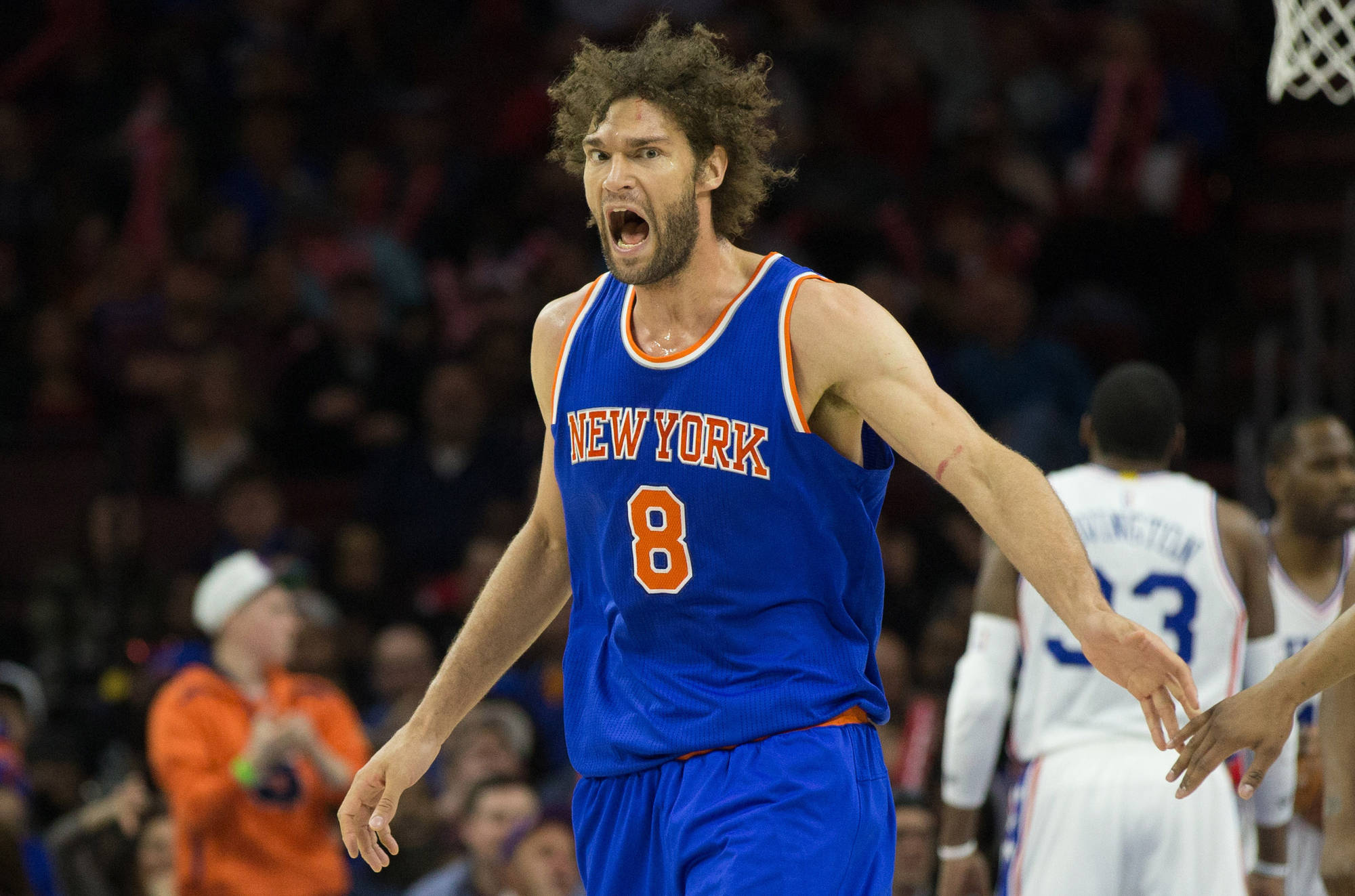 Will Robin Lopez live up to his ridiculous contract? I think not!
Bill Streicher-USA TODAY Sports
New York
     New York is the winner of this trade in my book. Derrick Rose has one year left on his contract, so if he busts in New York, then it's perfectly fine for them since his contract comes off the books. Though in the off chance he stays healthy and plays well, then New York could look to resign Rose (or still let him part. This is the Knicks after all). Another reason why New York wins this trade is because they found a front office to offload that RoLo contract that they were responsible for in the first place. So if Rose's salary goes off the books next year, then the Knicks have roughly $50 million in cap room. They could potentially sign some free agents and improve this team. Let's not also forget that they acquire a pick as well, specifically a second round pick in the 2017 NBA draft, and remember, picks are always good (well unless you're the Nets. They don't know what picks are). I give the Knicks a B+.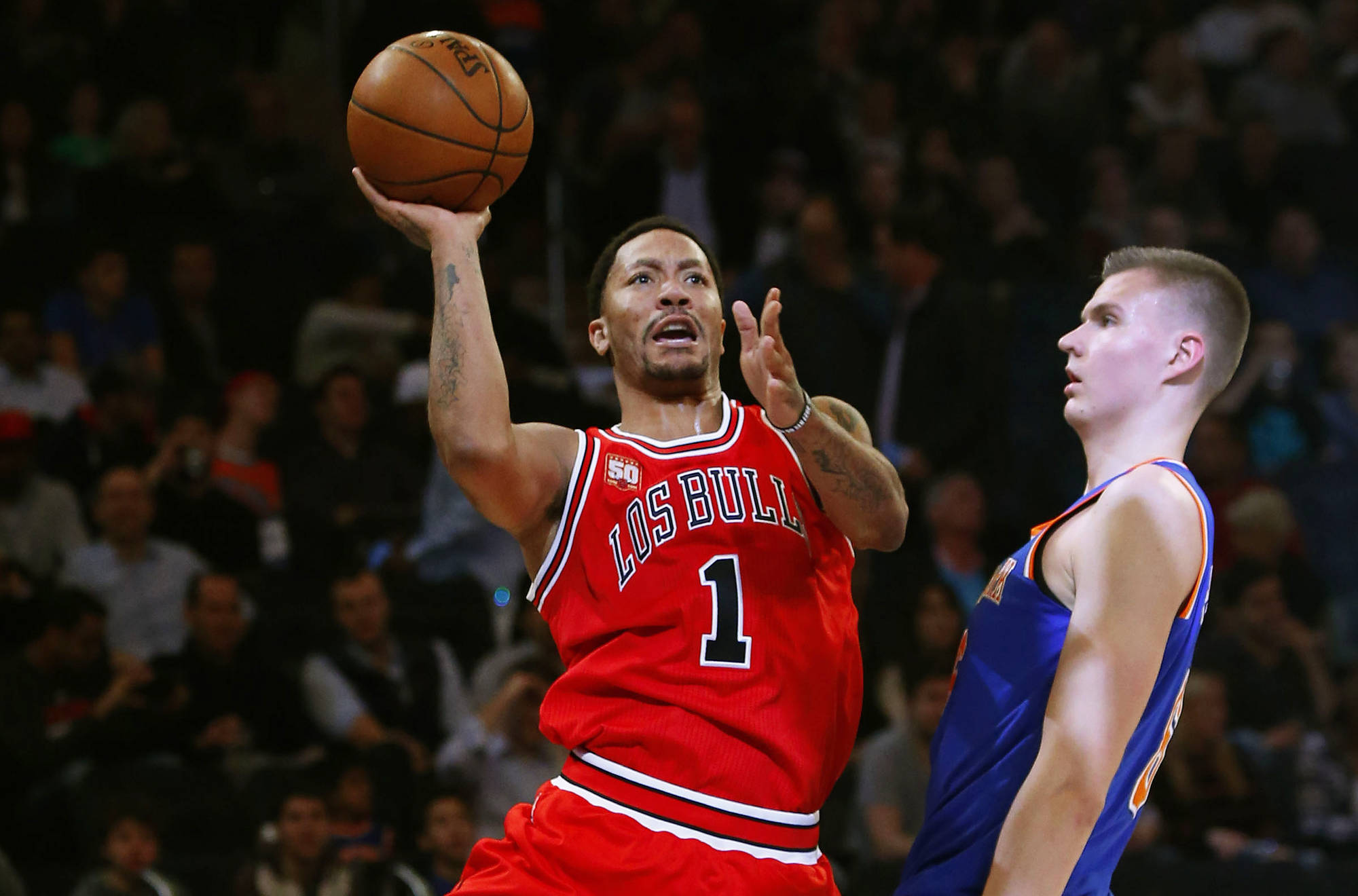 Will these two new teammates play well with each other?
Noah K. Murray-USA TODAY Sports
---