Mayweather vs. McGregor is Wrong- In All The Right Ways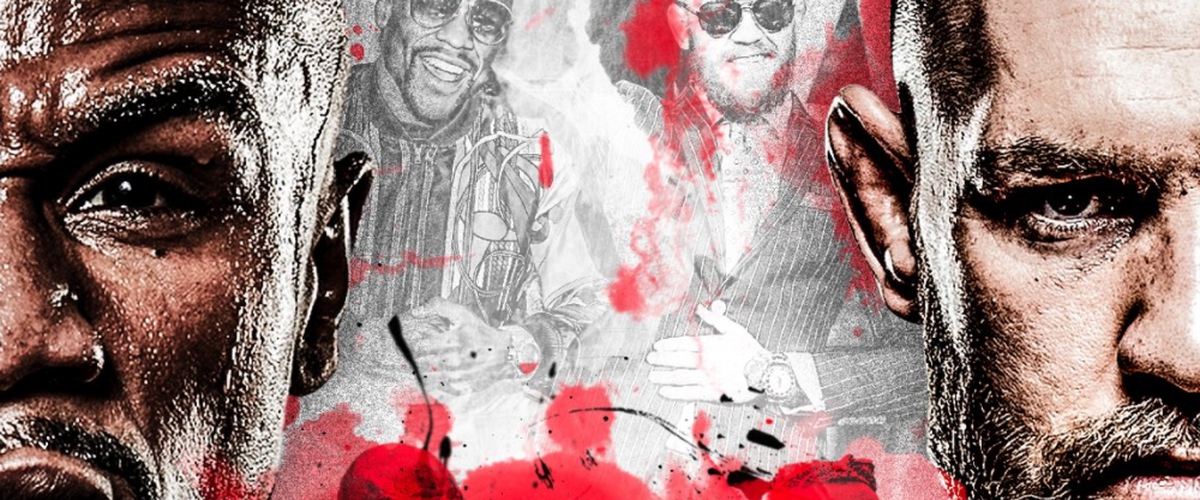 We live in an alternate universe. I wasn't certain of this up until yesterday, but I simply cannot deny the evidence any further. The real versions of us live a universe where Hillary Clinton is president, male rompers aren't a thing, and the idea of Floyd Mayweather fighting Conor McGregor in a boxing ring is still a fantasy.
But alas we don't live in the real universe. We live in an alternate one and because of that Floyd Mayweather will fight Conor McGregor at the T-Mobile Arena in Las Vegas on August 26th.
Is the fight gonna suck? Most likely.
Is it a giant scam to make the rich richer? Most likely.
Is it still gonna captivate people for the entire summer? Absolutely.
This has to be up at the top of the list of craziest sporting events ever. The UFC Lightweight champion, who has never had a professional boxing bout, is going to box an undefeated 5-division world champion who is the greatest boxer of his generation. I can't think of a freakier event than that.
Since the fight has been rumored, it's been mocked by boxing elitists who think the spectacle is going to disgrace the sport of boxing. To which I find laughable and I think it speaks volumes of how well boxing is promoted these days when the biggest boxing payday of all time is going to feature an MMA fighter.
Now if you plan on getting a competitive fight on August 26th, you're a fool. No if's, and's, or but's about it. Conor isn't going to be able to have a 12-round nail biter with Floyd that ends in a split decision. The only chance Conor McGregor has is in his left hand and reading that will make you think that landing that left hand will be easy, it's a hell of a punch, but Floyd is a defensive genius that has been making guys with heavy hands miss for decades.
I'm sure if you're somewhat educated, you might have heard that already and might think Conor McGregor has no chance of being the 1 in 49-1. I wouldn't go that far.
Even though Conor has absolutely no business winning this fight, let alone be in it in the first place, he's still Conor and he will always have a chance no matter how slim. He hits hard, he's long and big, and he's certifiably insane. All three of those things make me give him a 2% of walking out of T-Mobile Arena 1-0 in a boxing ring.
I would've put it at 1%, but as I said before, we live an alternate universe so his odds are doubled.