The Co-Optation of Zion Williamson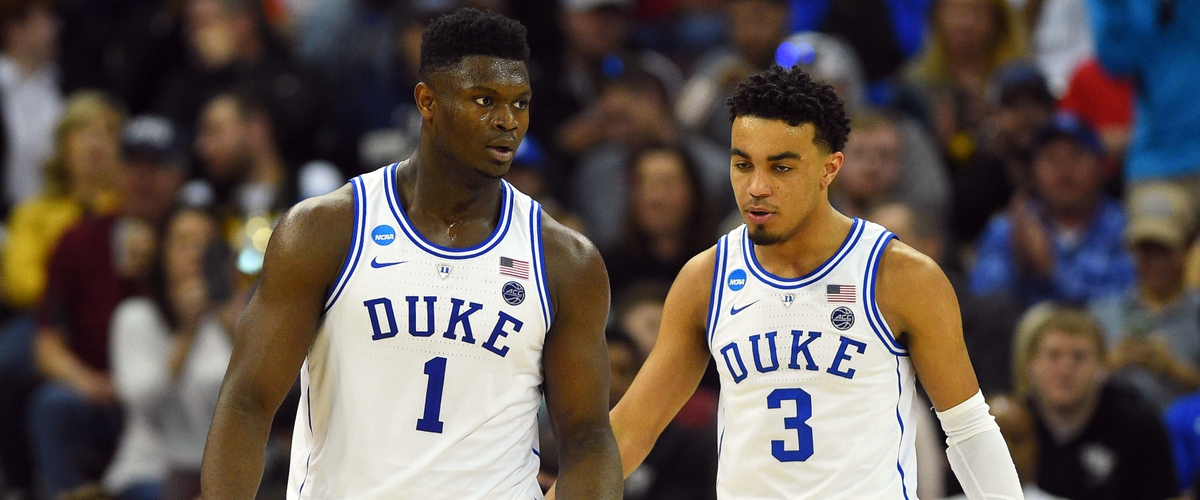 In case you live under a rock, Duke forward Zion Williamson is the talk of American sports right now, as well he should be- he is the unanimous favorite to be selected first overall by the New Orleans Pelicans at next month's NBA Draft. I'm not so sure that he will become a generational talent like many in the basketball world are predicting, but regardless, I love Zion too! What's not to like? He jumps high, dunks hard, plays with passion, and has a fantastic smile. Even I, a North Carolina fan, can get behind a Blue Devil with those qualities.
However, people both on social media and on legitimate sports talk show platforms love Zion and his potential so much that they have transformed into those youth sports parents that we all hate. Y'all know who I'm talking about- the ones that argue calls, yell at coaches about how their kid should have the ball all the time, and so on and so forth. With Zion, these complaints range from relatively reasonable to egregious and unnecessary. It's okay to call for Zion to have the ball on the last possession of a close game- though teammate and former top-ranked high school recruit RJ Barrett isn't a terrible option by any stretch. What is unacceptable is using Zion's life and career as a proxy for pro-labor, anti-capitalist arguments, which has somehow happened twice in just the last three months.
The first incident, to format it like a Friends episode title, was The One Where Zion's Shoe Exploded. On the surface, it was a pretty basic event. Zion went to plant his left leg, and landed awkwardly. Because this shoe was not used to his unique lower body strength, it could not handle the force of an unusual landing, and burst. Zion left the game and did not return, and was later diagnosed with a minor knee strain that sidelined him for five games. Devoid of any sort of player and team context, none of that seems particularly extraordinary- Zion's injury was actually one of the most common basketball injuries there is, and sitting a player of his caliber for five games as a precautionary measure is extremely reasonable. However, a nation filled with Zion's soccer moms was not able to see the forest through the trees in this particular instance. First, while the game was still occurring and the specific nature of Zion's injury was still up in the air, almost everybody watching concluded that he had suffered some career-altering knee injury that would almost definitely end his season, even though he walked off the court under his own power. The next day, Zion's injury was announced as a relatively minor strain, prompting many sighs of relief, including from yours truly. However, the torrent of Zion news never stops, and Chicago Bulls legend Scottie Pippen soon started another debate for no reason when he instructed the freshman to sit out the rest of the season and declare for the NBA Draft immediately, even if he returned to full health before the end of the college season. This statement garnered a torrent of support on social media because of its pro-player nature, even though it was not only never considered by Zion and Duke, but could also be interpreted as incredibly selfish. As mentioned above, Zion would return after resting for almost a month, looked like his old self, and led Duke to the Elite Eight, refuting Pippen's point of view in the process.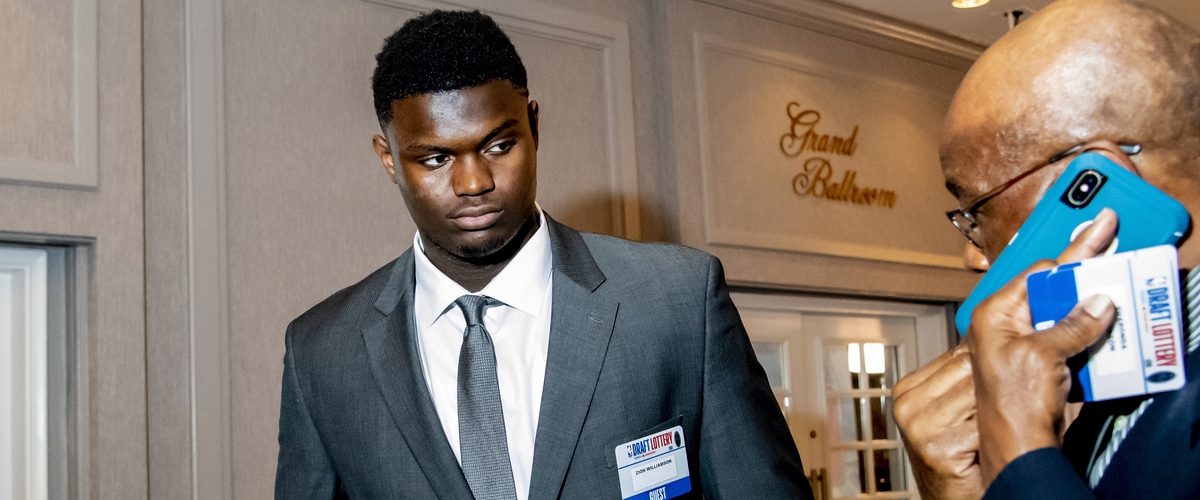 We are now in the midst of Flashpoint Event Number Two. Tuesday night saw perhaps the craziest lottery drawing in NBA history, resulting in the underdog New Orleans Pelicans landing the first pick and the assumed right to draft Zion. This was an especially triumphant moment for the Pelicans franchise given the looming trade demand from their six-time All Star and perennial MVP candidate, Anthony Davis. Now, New Orleans is able to either pair Davis and Williamson and immediately create one of the best frontcourts in the NBA, or they can trade Davis for a package of promising young prospects and just reload on the fly around Zion. However, nothing can just be as it seems in the Internet age, so when ESPN's Marc Spears tweeted that Zion was quickly escorted out of the Chicago ballroom where the lottery was being held after the Pelicans won because he was supposedly rooting for the Knicks to win, the entire sports world seized upon it. Multiple articles from major news outlets were posted within hours of Spears' tweet pondering whether or not Zion should force his way out of New Orleans in order to play for a team like the Knicks that he is ostensibly more interested in. This line of thought continued to gain traction over the next several days as Williamson's camp maintained radio silence, but on Thursday morning, Zion's stepfather appeared on a local New Orleans radio station and silenced all doubters, stating that his stepson is quite excited to be in New Orleans if that is how the draft plays out.
This argument presents quite a difficult intellectual needle to thread. I am generally quite sympathetic to pro-labor arguments, in sports or otherwise, so I do not take issue with the content of the claims presented on various media platforms. What feels slightly wrong to me is how all of these arguments are continually foisted on Zion's career. Yes, maybe it's because he just came along at a perfect moment in time, where athletes like his potential teammate Davis are attempting to take total control of their own careers. However, that argument would only be acceptable if Zion were as outspoken a college athlete as Philadelphia 76ers All-Star Ben Simmons was, and the rhetoric currently surrounding Zion does not match his personality. He has shown no interest in speaking out about labor relations in any way, so to place these longstanding hopes and dreams of fighting entrenched capitalist systems on him is likely a futile effort. Additionally, these pro-labor arguments just feel completely disingenuous. In making player empowerment, anti-corporation claims, people will often tell players to "do what's best for their careers," often at the expense of a team context. However, that kind of rhetoric is actually quite capitalist in nature, which suggests that there is not actually any radical rebellion against the NCAA or NBA going on. I don't have any answers here, but I do know that this strategy is not a sound one to create lasting change in sports labor relations.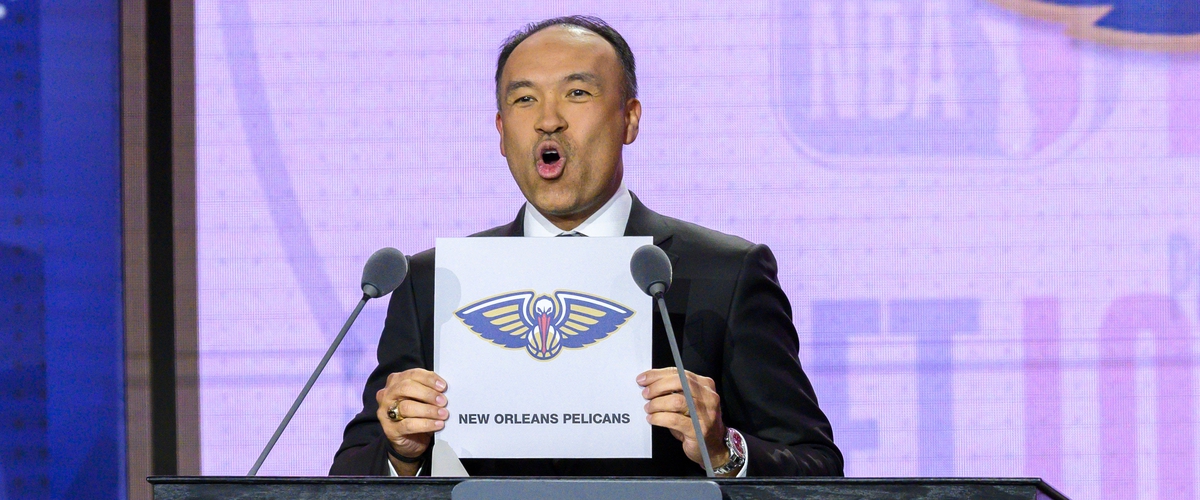 I understand that news outlets and publications need content- indeed, I would like to be a part of one of them in the near future and create this content! But in this age of technology where there are literally thousands of true stories to be told at any given time, why attach so much baseless speculation to a 19-year old kid who has been nothing but charming and exciting since we've known him, and shows no intention of behaving in a radical manner? Speculation is fun, sure, but implicitly anointing Zion as the face of the pro-labor movement in sports is not. Let's just all be excited for the next step in his life, and rejoice when he throws down his first thunderous slam in a few short months.
---