India's first pro Arm wrestling league:Ultimate panja league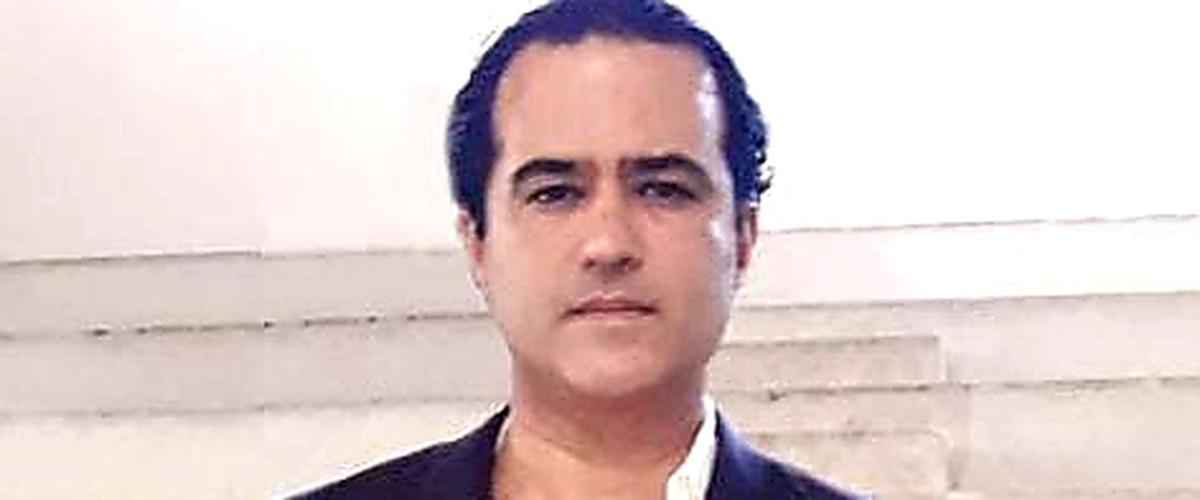 Nowadays India is growing day by day into Sports and leagues culture, unlike cricket earlier we sports fans around the nation also follow and watch live sports like pro kabaddi league, PBL, UTT, HIL Pro Wrestling etc. With same format but a different module Mr Prashant Kumar from Mumbai has taken an initiative to take Arm Wrestling at next level and produce Ultimate Panja League for 1st time in India. Arm wrestling as a sport has been around since time immemorial. Ultimate Panja is an initiative to promote arm wrestling as a sport, through the League, and several smaller formats, and to source out the best in the country, and thus, provide them with a platform to perform. Below are the details of the teams:
MUMBAI PANJAS:
Khushnoor Jijina (Captain)- Open Weight, Stanley- 80kg, Ajmal Khan- 75 kg, Govind Narsale- 70 kg, Kiran- 65kg, Shubham- 60kg, Samata Sonawane (Female)- 55kg
PUNE PANJAS:
Nitin Gaikwad (Captain)- Open Weight, Shailesh Bharte- 80kg, Prakash Pawar- 75kg, Swapnil Hazare- 70kg, Saurabh Mane- 65kg, Ramesh Kate- 60kg, Nidhi Tiwari (Female)- 55kg
HARYANVI PANJAS:
Raju Mann (Captain)- Open Weight, Atharva- 80kg, Varshabh- 75kg, Rishikesh- 70kg, Chandu- 65kg, Shadab- 60kg, Pooja (Female)- 55kg
PUNJABI PANJAS:
Haspreet Singh (Captain)- Open Weight, Stavan- 80kg, Mahendra- 75kg, Aniket- 70 kg, Mukesh Thakur- 65kg, Sahil Diwan- 60kg, Vaishnavi (Female)- 55kg
Ultimate Panja League has been founded by Prashant Kumar, an advertising professional. An expert in Mixed Martial Arts, he also owns India's longest running Pro MMA Network. In an exclusive interview with Mr Prashant kumar,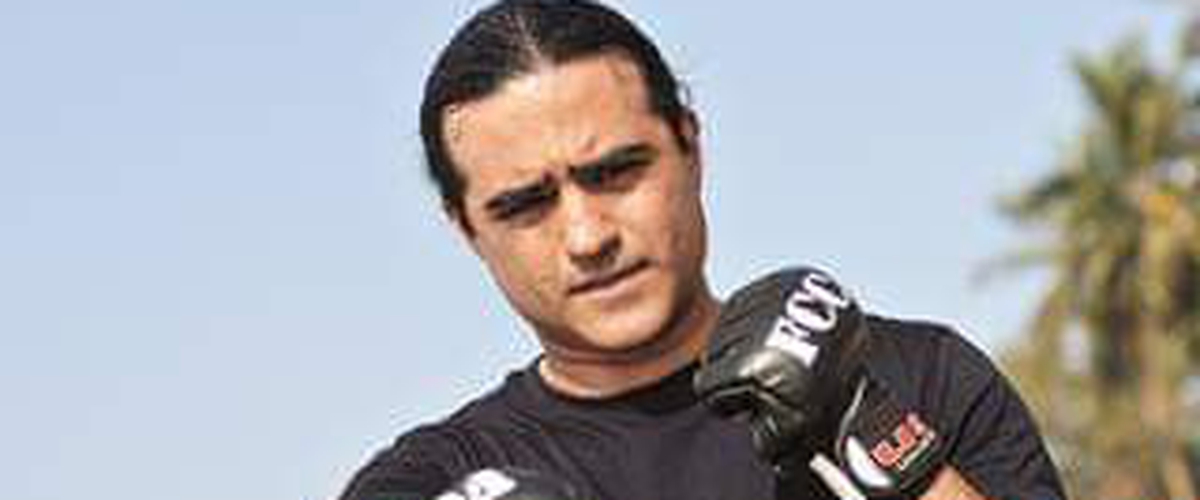 "Success isn't always about greatness, it's about consistency…"
1.) When and why this thought came to your mind to start Ultimate panja league?
I have always been a fan of Alternate Sports like Mixed Martial Arts, and Armwrestling. While I was in college, I trained in Taekwondo, and earned my Black Belt then. After which, I got into full contact Kickboxing, and Muay Thai. Along the way, i also cross trained in Judo, and Wrestling. In the early 90's I participated in Free Style Fighting in Mumbai. This is what led me to set up India's First Pro MMA Network, called FCC ( Full Contact Champio ship) in the year 2009. FCC has conducted 14 successful events Pan India, so far While in school and college, I also did a lot of Armwrestling with friends...this was purely for fun. So as FCC got more popular, and kept growing, the thought of setting up a Pro Armwrestling League also came to mind. That is how I set up Ultimate Panja League, which is India's First Pro Armwrestling League.
2.) Was it an individual plan or other people involved in the initiative.?
At the moment, Ultimate Panja League is an individual plan. But there are some potential investors who have shown a lot of interest, after my initial launch which took place in April, 2109. There are also some brands who have shown interest in aligning with the property, by way of sponsorships. So things are looking interesting as of now. The response to Ultimate Panja League has been phenomenal. We have close to One Lakh followers across Social Media platforms in less than a year. That itself is very encouraging.
3.) What brings you to have arm wrestling in such huge successful manner with a huge investment . Are you a sports enthusiast or pro yourself.?
As I mentioned earlier, I am a huge Sports enthusiast. More than a passion, MMA has always been an obsession for me. And Arm wrestling is something that every guy has done at some stage of his life....either in school or college, so I realised that as a sport, Arm wrestling has a lot of scope to grow.
4.) Is it going the way you planned.? What struggles you had with this, if any?
Ultimate Panja League is going pretty much the way I planned. But I must mention here, that the initial plan was to sell the 6 Teams to Franchise Owners. I managed to get 4 buyers, but 2 were still left. That is where my plans hit a slight road block. Then after much thought, I decided to change the format a bit, and just launch without Team Owners for the time being. Also, ArmWrestling is too new a Sport. People actually don't even look at as a Sport. It is only after I have launched Ultimate Panja League, that peole have begun to take notice, and are viewing Arm wrestling a little more seriously.
5.) What are your future plannings?. Any big tie up?
Future plans are to keep building up the Sport through the League, and keep creating awareness. Once that is done, we will definitely sell all Teams, and scale up the entire operation, taking the events Pan India. Currently, Ultimate Panja League is Affiliated to the International Armwrestling Federation. We have some more International tie- ups in the pipeline, which will be announced soon.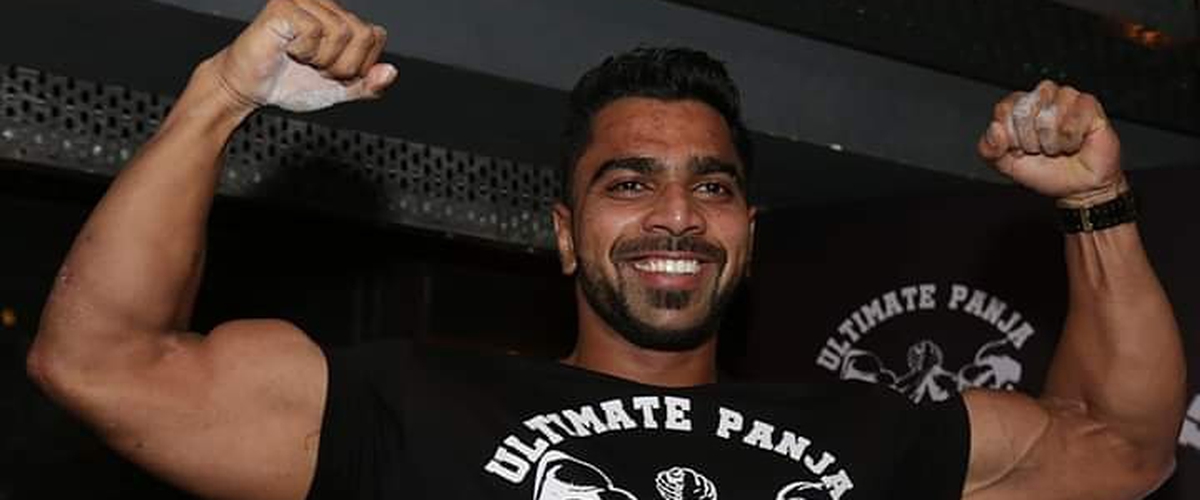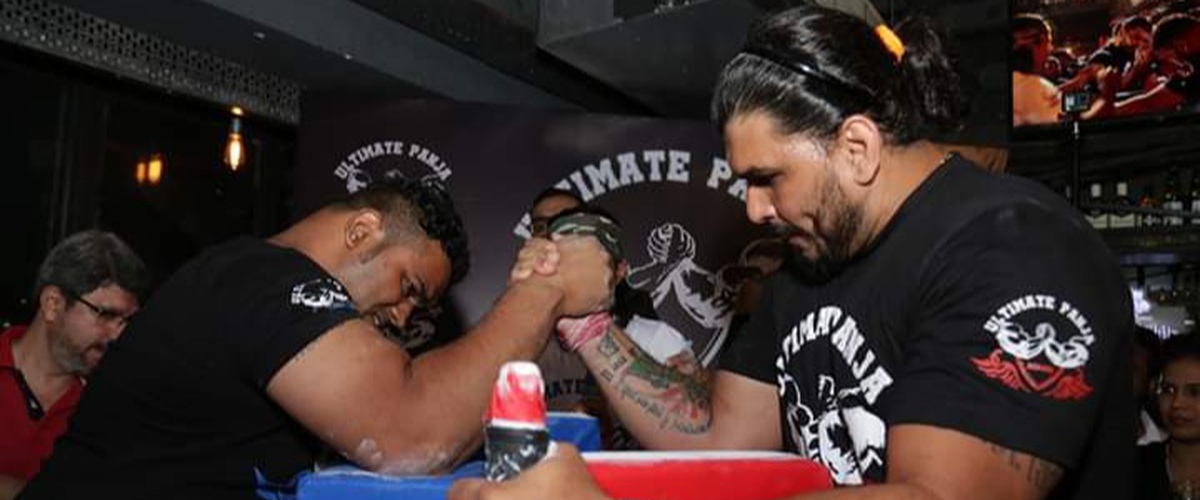 Wrestling teaches you how to stay low and use your hands. "Wrestling Teaches You How To Stay Low And Use Your Hands"
Ultimate Panja League is India's first Pro Arm Wrestling League. Six teams representing Mumbai, Pune, Delhi, Uttar Pradesh, Punjab and Haryana will be participating in the League, in events that will take place throughout the year across India.
Six teams represent the cities of Mumbai, Delhi and Pune and the states of Punjab, Haryana and Uttar Pradesh. The teams consist of six males and one female participants ranging across weight categories of 60kg to 80kg and above for males and 55kg for females.
Within each weight category, rounds will be held between teams. The league aims to set up an independent arm wrestling association in India that would identify and groom talent from the grassroots.
---