Meet R.Sivakumar former cricketer and owner of PBL team Chennai Superstarz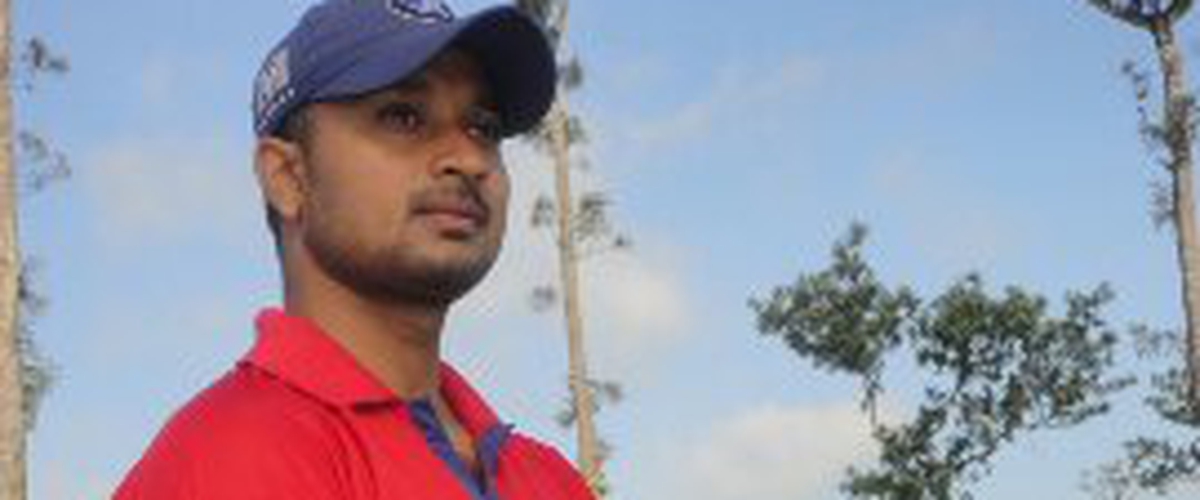 "My father was my real inspiration and role model" said by Mr R.Sivakumar.
Mr Sivakumar was a former international cricketer and Owner of Chennai based new PBL(premier badminton league) team CHENNAI SUPERSTARZ in season 5. He belongs to an agricultural family, his father Mr S.Rajendran was former Tamil Naidu state level kabaddi player and also the vice captain of the team during 1970s. He was born and grown up in city called Salem.
Mr Siva belongs to complete sports background , who was a professional international county cricketer and have represented india in various countries like Singapore, Malaysia, U.K etc. Coming towards his passion which is badminton he told me , he took this racquet sports very keenly that he orgainised and managed Badminton super leagues and Tamil Naidu state Badminton league(TNBSL)in Chennai big malls with an excellent idea of promoting sports as well as the players as we have great gathering of people always in malls.
"All our dreams can come true, if we have the courage to pursue them."
Talking about his passion into badminton more, Mr Sivakumar told me that baddi is one among his favourite sports and having league indepth knowledge, skills into sports management and talent scout he got the idea and wanted to have a PBL team(2019-2020), so that he can promote sports and athletes in huge way in Chennai. All he is trying to build up a strong management team like marketing and branding team. His ultimate aim is to compete with CSK, " i know how they build as a big brand and promoted M.S Dhoni, with same formula and bieng myself a cricketer, i want to make Chennai Superstarz(CSS) a huge brand name in market and promote my stars Satwik Sairaj and Lakshay Sen" said Mr Sivakumar.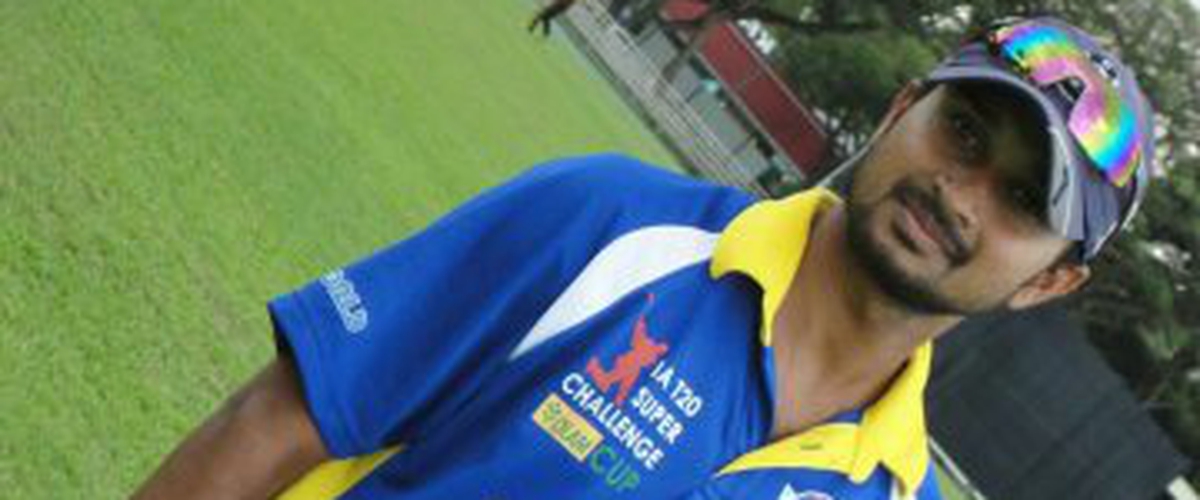 Here is the whole squad of Chennai Superstarz for PBL season 5 which is gonna held from 20th jan to 9 feb.
player 1.) B. Sumeeth Reddy WORLD RANK-25
player 2.) SatwikSairaj RankiReddy WORLD RANK-19
player 3.) Lakshay Sen WORLD RANK-109
player 4.) SatishKumar Karunakaran WORLD RANK-
player 5.) Tommy Sugiarto WORLD RANK-9
player 6.) Manu Attri WORLD RANK-25
player 7.) S.SankarMuthusamy WORLD RANK-329
player 8.) Sanjana Santosh WORLD RANK-429
player 9.) Gayatri Gopichand WORLD RANK-198
player 10.) Gabrielle Adcock WORLD RANK-9
player 11.) Kirsty Gilmour WORLD RANK-28
Head Coach : Aravindan Samiappan, CEO : Aditya Meesla, Manager : Maqdoo Ahmed
"It does not matter how slowly you go as long as you do not stop."
LAKSHAY SEN became the number one junior singles player in BWF World Junior ranking in February, 2017. Sen also competed in the senior international level and won the men's singles title at the 2016 India International Series tournament. He emerged as the champion at the defeating the top seeded World No. 1 in the final. He participated at the as the fourth seeded. He settled for silver medal after losing to Chinese player Li Shifeng in straight games 15–21, 19–21. He also competed in the event, and helped team Alpha win the gold medal.
SATWIKSAIRAJ RANKIREDDY competed at the 2018 Commenwealth Games in Gold Coast , winning a gold in the mixed team event, and a silver in the men's doubles event.
Satwiksairaj and Chirag Shetty on Sunday created history by becoming the first Indian pair to win a BWF Super 500 badminton tournament, stunning reigning world champions Li Jun Hui and Liu Yu Chen in the final of Thailand Open.
India's top men's doubles duo of Rankireddy and Shetty posted a hard-fought 21-19, 18-21, 21-18 win to claim its biggest career title after battling for an hour and two minutes against the third-seeded Chinese combo.
Mr R.Sivakumar believe and feel wholeheartedly that Satwiksairaj and Lakshay are the real superstars of his team and have shown high class performance in their graph recently, they will definitely help the team win season 5 and also each n every player of the newly held auction is very satisfying cause of their world skills and talent.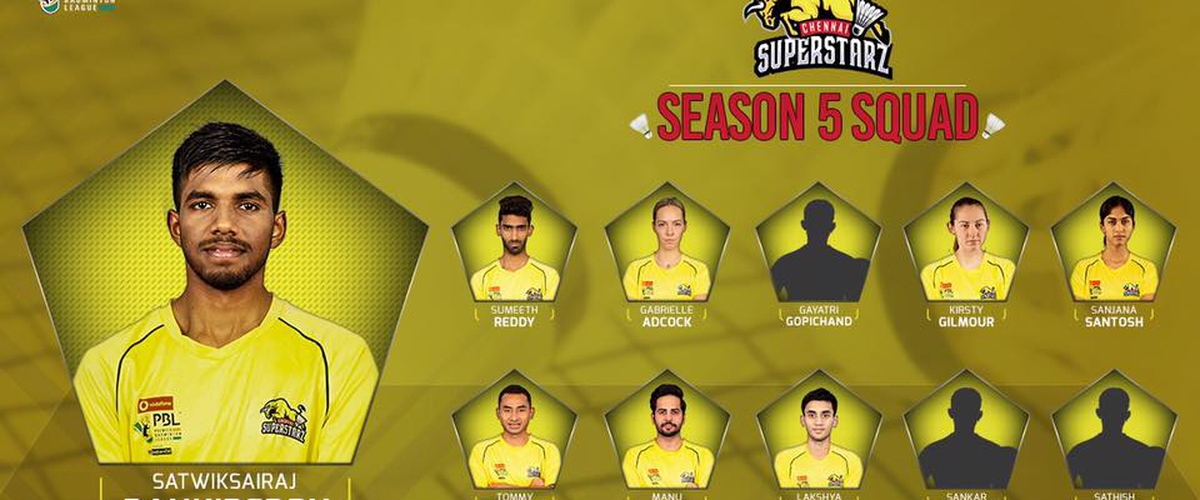 i want to wish whole Chennai Superstarz team and specially Mr R.Sivakumar for this opportunity to me to have a conversation with him , best of luck from core of my heart for the whole season just gonna take off in few days expected to be happen openning ceremony at chennai itself.
---