MEET THE MUMBAI BOY WHO AKA KNOWN AS THE KABADDI STYLER KING
M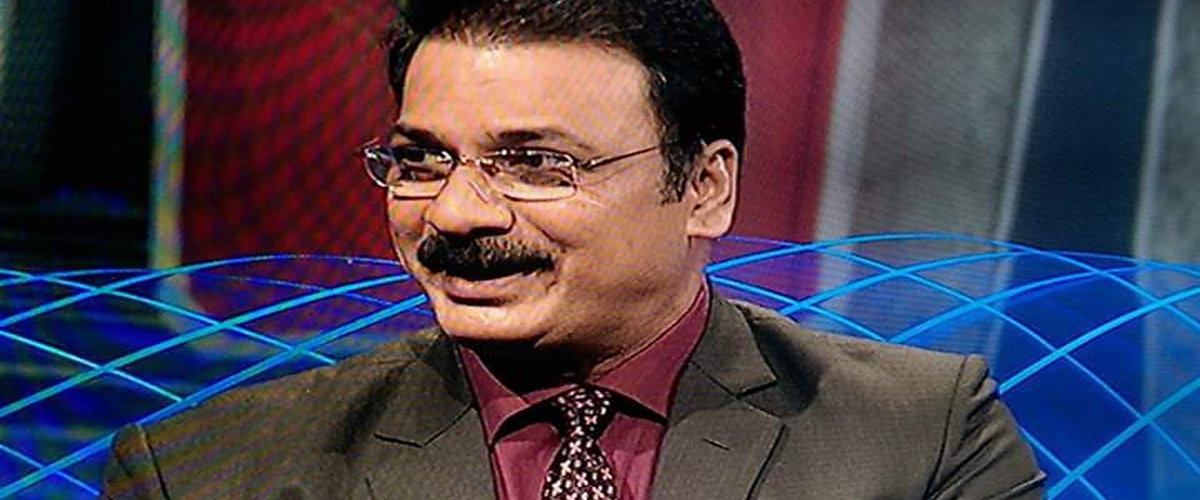 eet Raju Bhavsar who is a former Indian kabaddi player. He has played for national kabaddi team and represented in international tournaments for almost eight years.
He played for Mumbai Maharashtra. His playing style was all rounder. He was the captain of the national kabaddi team, which won a historic gold medal in the first ever indoor international kabaddi tournament held at Birmingham, England in 1993.He represented India and won a gold medal for India at the kabaddi Asian championship held at Calcutta in 1987.
Bhavsar was part of the Indian kabaddi team that qualified for the 9th kabaddi Asian games in Beijing, winning gold against Bangladesh in 1990. He was awarded India's second highest sports honour, Arjuna Award in 1996 by the President of India. I personaly came to know him since last 4 years and I can assure that he is not only the best kabaddian of his time but also a great coach and an extra ordinary mentor to those who are called champions today. He has coached almost every current athlete of Indian international kabaddi squad, to the state level Maharashtra players.Talking about his personal life he was born in 1962, Mumbai , Maharashtra. He was coached by Bapu Zambre to whom he still respects a lot and will always remain in his heart forever, his father Mr Dinanath bhavsar was very lovable to him as he told him lessons of life at same time he grown him up with lots of love and affection even after having struggles in his own life.
The moment you "touch" your "success" line, "People" will start pulling your "leg".
He was an all rounder at his time and played marvelously being active in the tournaments from 1981 to 1993, and currently he is occupied by Air India working as Flight Purser, which includes a lot of traveling. Engaged with Star Sports as an "Expert" since season 1 (2014) till date. Responsible for providing analysis through the league including technical analysis of matches, players and results. Conduct workshops for commentators and anchors to familiarise them with the game of kabaddi. Doing various shows on Starsports in Hindi and English(Total Kabadi, Total Panga etc) as an expert. Was offered the coaching role by Puneri Paltan, Bengal warriors and Dabang Delhi,Tamil Thalaivas & UMumba. Advised various PKL franchises and referred various coaches.and in season 6,in year 2018 he got golden opportunity as he deserves to his caliber working among techinal directors. He has been a reciepent of most respected ShivChhatrapati awarde in 1986 and FIE National award in 1990. Bhavsar Represented India and won Gold medal in :9th Asian Games held at Beijing, 1990, SAF Games held at Dhaka, 1985 Asian Championships held at Kolkata, 1987 and the most important and remembrable by every junior or senior kabaddian his 1st International Indoor tournament at Birmingham-UK in 1993.
"A beautiful balance between holding on and letting go, is what required in a game of kabaddi"
He has been appointed to various committees:
1. Chairman, AKFI Athlete's commission- having voting rights.
2. International Development Committee of Asian Amateur Kabaddi Federation.
3. Arjuna Awards' Selection Committee by the Ministry of Sports and Youth Affairs,
Government of India.
4. ShivChhatrapati Puraskar selection committee by Government of Maharashtra.
He has also started a foundation called The Raju Bhavsar Foundation (RBF) is a charitable organisation which provides kabaddi coaching to kids from schools of Municipal Corporation of Greater Mumbai (MCGM), in collaboration with Lions Club of Willingdon Crescent, Mumbai. RBF organises advanced training camp which provides special training to pro kabaddi professionals, senior state players along with promising newcomers. RBF is engaged with Lions club of Willingdon Crescent, Mumbai and Municipal Corporation of Greater Mumbai to give round the year kabaddi coaching/training to underprivileged children from Mumbai municipal schools. RBF conducts "Train the Trainers" program for local coaches and physical education teachers of various schools.
Raju Bhavsar is still a very hard working, dedicated and passionate sports lover, who wants to do a lot of development for kabaddi through his skills and experience. Knowing such personality makes you feel special and fortunate enough that you become his fan. A lot of young senior Indian kabaddi players follow him a lot socially and actively in tournaments and loved to have his guidance personally. They say MrBhavsar is one among best coaches in world,who knows basics very keenly of this sport and have capability to produce a lot more champions. He is a living legend.
Hope you all get inspired to know such sports person aspiring story and will start thinking about to opt any sports and make your life healthy wealthy and happy.
---