Technology plays a vital role in our lives. The devices we use and the way we use them shape how we live. Since technology is advancing at such a fast pace, the trends and uses of technology are changing as well. Only a few years back, the concept of wireless earphones or a fordable phone was beyond belief but now they are a reality. Similarly, wearable tech has been gaining a lot of popularity recently and the demand for it has accelerated research and development in the field as well.
There have been many new types of wearable tech. In the past, a smartwatch or maybe a fitness band was considered the extent of wearable technology. These days, it has uses in all sorts of fields such as medical, fitness and much more. Pacemakers, smart watches, VR, rings, smart glasses, and many other additions have been made in the category of wearable technology.
The following are some of the latest and most popular trends in the field:
1- Smartwatches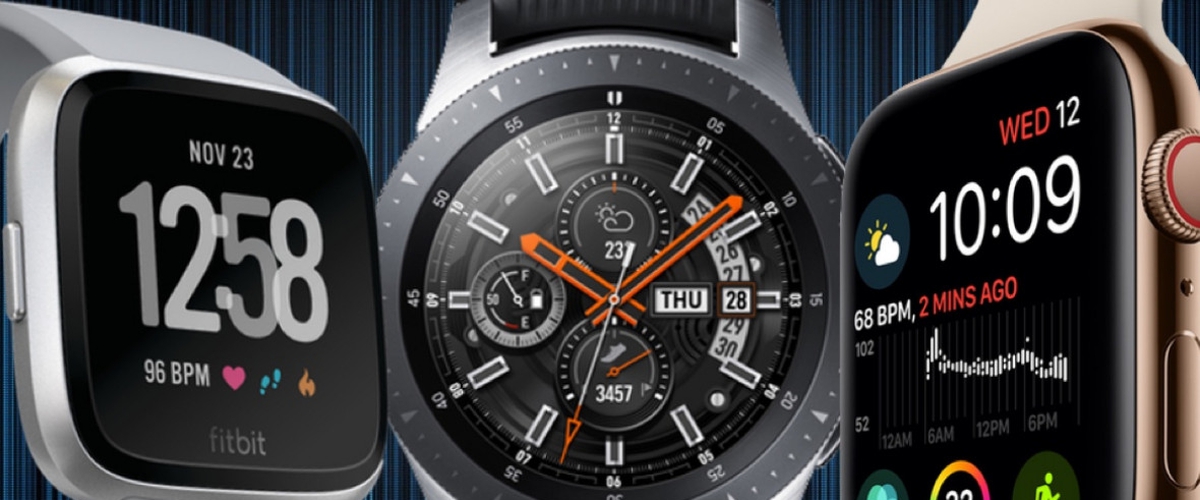 Smartwatches are one of the most popular wearable technologies these days. Companies like Apple and Samsung have been releasing their versions of Smartwatches which have become really popular. Seeing their success, many other tech companies have started making their own smartwatches that are compatible with both Android and iOS devices.
A smartwatch is simply a watch with a screen that connects to your smartphone via Bluetooth. They can track your vitals, record your steps, store data, view photos and a lot more. Smartwatches also provide you notifications when you get a call, message or a social media request.People have been getting into this trend as it eliminates the need to take out your phone every time you hear a ring or feel a vibration. It is a much easier and hassle-free way to get notifications and perform all your phone's basic functions without actually taking it out. It saves time and protects the phone as well.
Smart watches have been advancing in technology, features, designs, and ease of use. They have now started coming in very futuristic designs with premium materials. There is now a smartwatch to suit every style and personality. At the start, they were quite expensive but have now become much more reasonably priced and accessible. There are still Smartwatches that cost upwards of $5000 but you can get a decent one for about $300 and they start as low as $50.
2- Mood Shirts
Mood shirts are another quirky and new way of defining wearable tech. They measure your vitals and detect your mood, which is then displayed to the world in the form of colors or emojis. They are an amazing way to communicate your feelings to others. The mood shirts can also inform emergency services if you get into an accident or a medical emergency. Some shirts even have built-in GPS systems that can guide you via haptic feedback. This is still an unknown concept and research is being conducted on it.
3- Smart Rings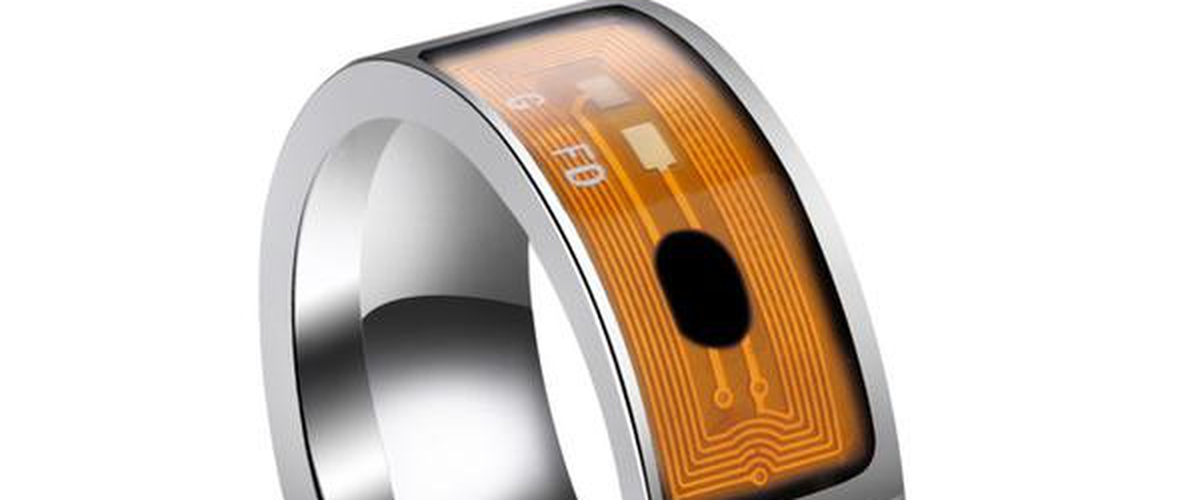 Smart rings have been getting quite common recently. They serve the same purpose as the smartwatch but they are a lot more discreet. Smart rings have been designed for professionals who want to stay notified during meetings and busy schedules without gaining too much attention or causing a disturbance. They are also a lot more handy and smaller in size.
Smart rings can provide you with notifications through vibration and a tiny screen that can inform you about a text message or an incoming call.They also track your vitals and your activities throughout the day. They have a built-in GPS tracker as well in case you lose the ring somewhere.
The best feature of smart rings is payment on the go. You can set up your ring with your credit card and instead of swiping the card, you can make payments via the infrared technology of the ring.
4- Wireless Earbuds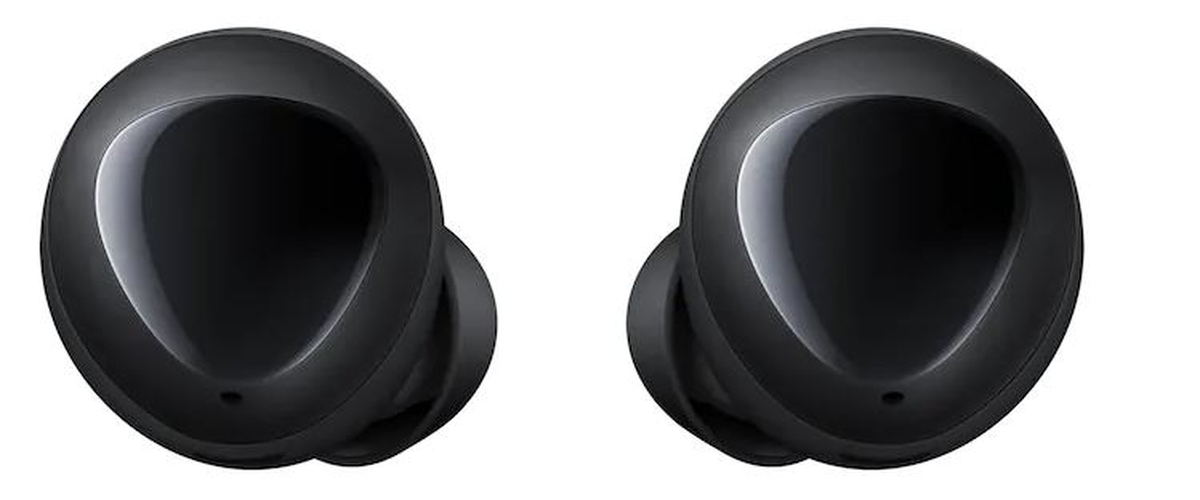 Wireless earbuds have seen a lot of improvement in the past few years. Companies like Apple have released air pods which have completely replaced the previously sold wired earphones. Samsung and LG have amazing wireless earbuds too.
The reason for their success is the ease of use and the freedom of movement that would otherwise be a little restricted due to wires. You do not have to worry about them getting tangled either. They are also a lot less bulky and a lot more portable than big wireless headphones.
Wireless earbuds are easy to wear and they have good battery life. They are waterproof as well which makes them perfect companions during workouts. They can be easily interacted with to change the track or volume by gestures and buttons. Therefore, there is no need to constantly take out your phone to navigate through music.
All these qualities have gotten wireless earbuds a lot of popularity over the past few years. They have improved a lot and gotten much cheaper as well.
5- Fitness Bands and trackers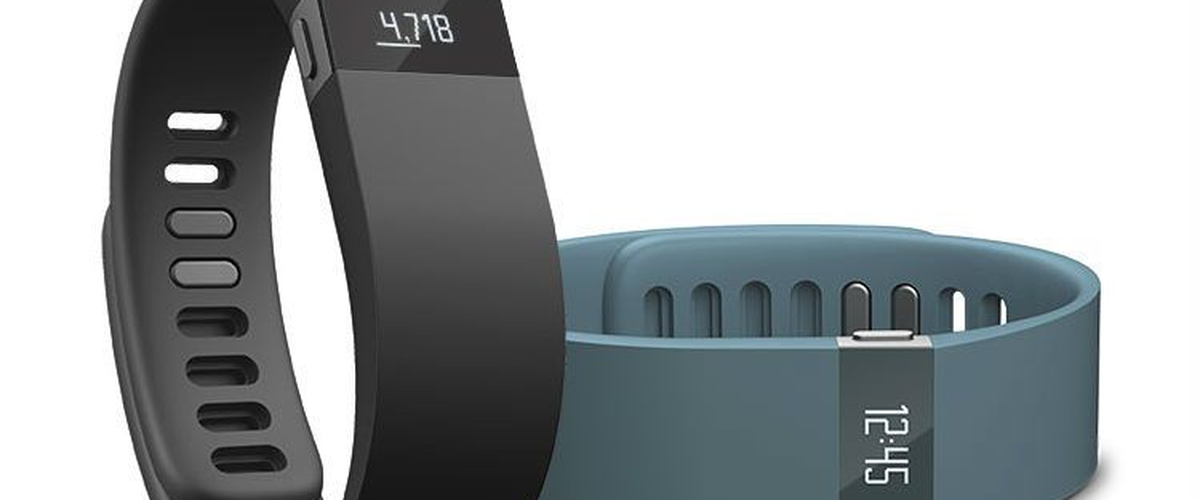 As people around the world are getting more conscious about their physical health, they are also investing more in wearable fitness trackers. Fitness trackers can monitor heart rate and pulse, oxygen saturation levels of the blood, calories burnt during the day, the number of steps and distance walked and also provide reminders after every hour to drink water or go for a walk. They are the perfect companions for keeping you active and healthy.
They also provide you with call and message notifications. There are many companies making fitness bands now and the good ones last as long as a month on a single charge, which makes them a very useful and easy to use the tool.
Conclusion
Wearable technology is no longer a thing of the past. It has become a lot more accessible and practical. They have countless uses as well and make life easier in many ways. If you want to get into the wearable tech lifestyle or simply want to know about it, the above-mentioned trends are those you should surely be aware of.
---