(VIDEO): Old Man Gets Taken Out On Sideline, Gives A+ Death Stare During Bears-Cowboys Game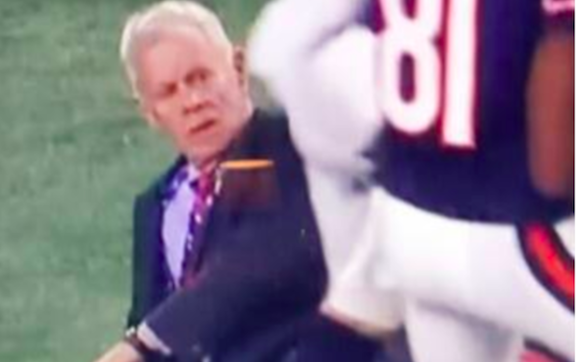 On the Bears only positive play of the first half, rookie running back Jordan Howard ran down the sideline for a 36-yard gain. He was tackled out of bounce and an old man got ran over. Take a look below. 
After he got knocked over, the old man gave one of the best death stares of All-Time. 
Like us on Facebook: https://www.facebook.com/windycitytribune/
Follow us on Twitter: https://twitter.com/THEWC_Tribune
---