(VIDEO): Ryan Tannehill Fan Breaks Up Fight In Bathroom At Dolphins Game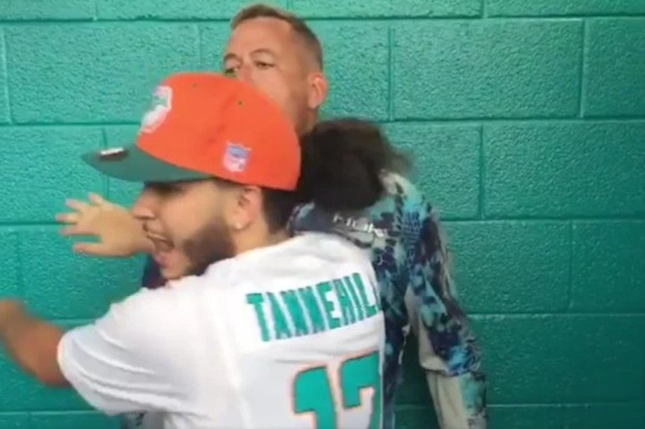 Well, we almost had our first fan fight of Sunday, but we didn't thanks to this Ryan Tannehill fan. 
Sure, we can pat the Tannehill fan on the back here, but he should of let this fight happen for content purposes. Also, I'm surprised there weren't more fights from this game considering the Dolphins almost and should have lost to the Cleveland Browns. 
Be on the lookout for more posts containing the crazy, weird things that NFL fans do on Sunday. 
Like us on Facebook: https://www.facebook.com/windycitytribune/
Follow us on Twitter: https://twitter.com/THEWC_Tribune
---