Bears Put Kevin White On IR With Broken Fibula, Officially Cannot Draft 1st Round Picks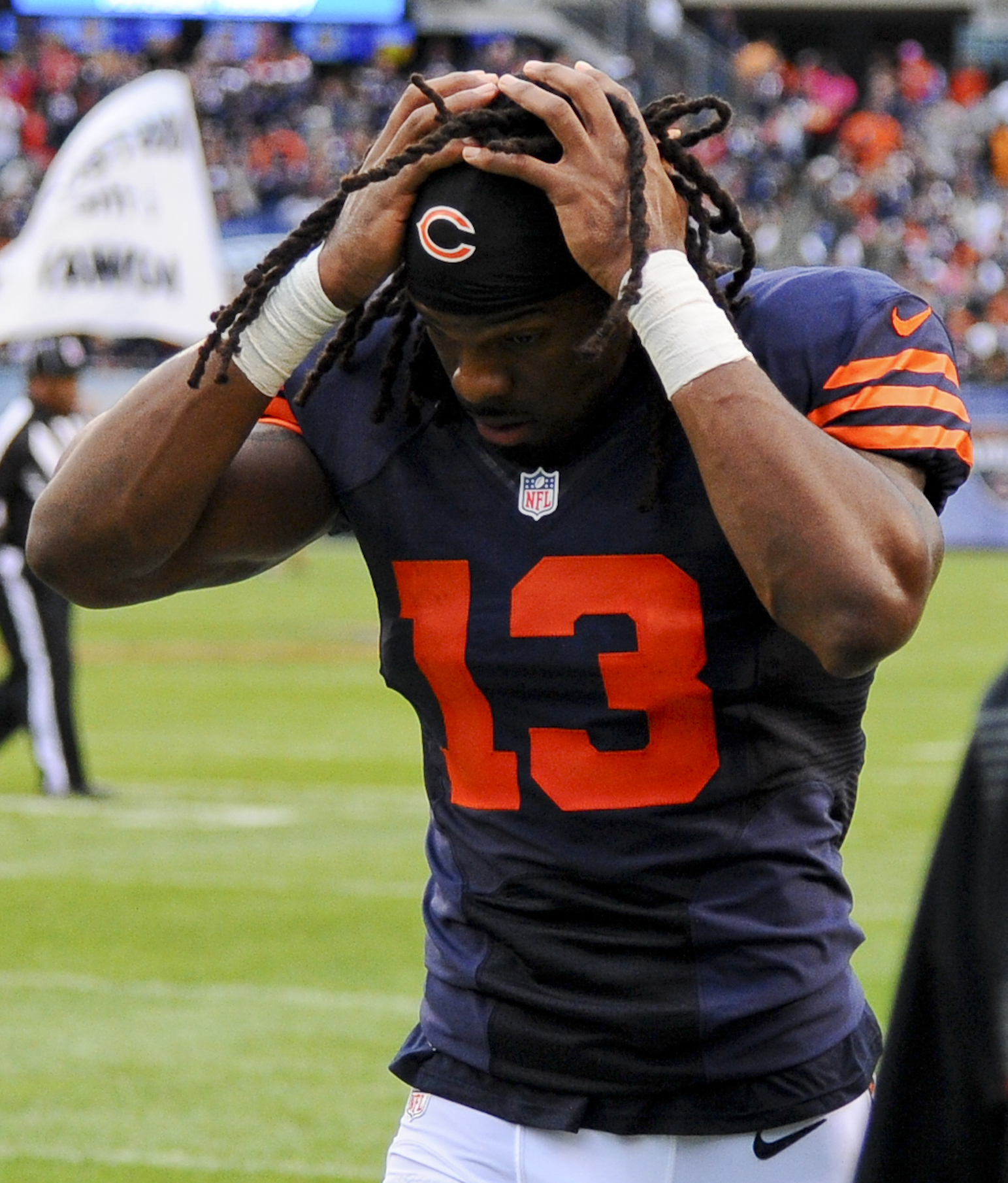 Matt Marton-USA TODAY Sports
The Chicago Bears got some pretty awful news on Wednesday morning.
The #Bears are placing WR Kevin White on Injured Reserve with a high-ankle sprain and fracture. Eligible to return in 8 weeks.

— Ian Rapoport (@RapSheet) October 5, 2016
Kevin White may officially be a bust. Injured all of last season and will most likely miss all of 2016. 
Not good. 
You know what else isn't good? Almost all of the Bears first round draft picks since 2005.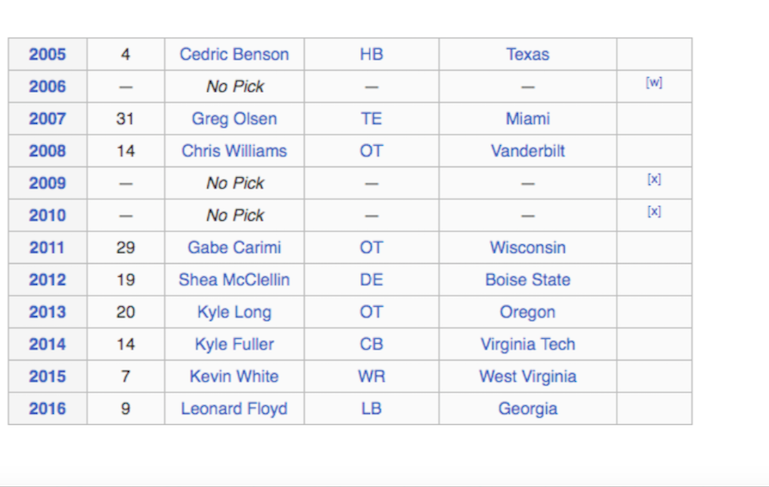 -Cedric Benson: fumbled in Super Bowl, garbage after. 
-Greg Olson: Stud, but Mike Martz is an idiot and didn't need him. 
-Chris Williams: who the hell is he? 
-2009 and 2010: Jay Cutler. 
--2011 Gabe Carimi: hot garbage. 
-Shea McClellin: broke Aaron Rodgers collar bone otherwise trash. 
-Kyle Long: stud. 
-Kyle Fuller: still on team, but trending downward. 
-Kevin White: always hurt. 
-Leonard Floyd: work in progress. 
There you have it. That's why the Bears are in football hell. 
Apart of me wants to give the Bears front office some slack for some of the first round draft picks not working out, but look at the Dallas Cowboys. Dak Prescott and Ezekiel Elliott are tearing up the league. Hell, Prescott was taken in the fourth round. The point is that good draft picks should be playing and making an impact almost immediately. Unfortunately, the Bears haven't had that success. 
 Like us on Facebook: https://www.facebook.com/windycitytribune/
Follow us on Twitter: https://twitter.com/THEWC_Tribune
---