Rutherford Believes Reaves Will Protect Lineup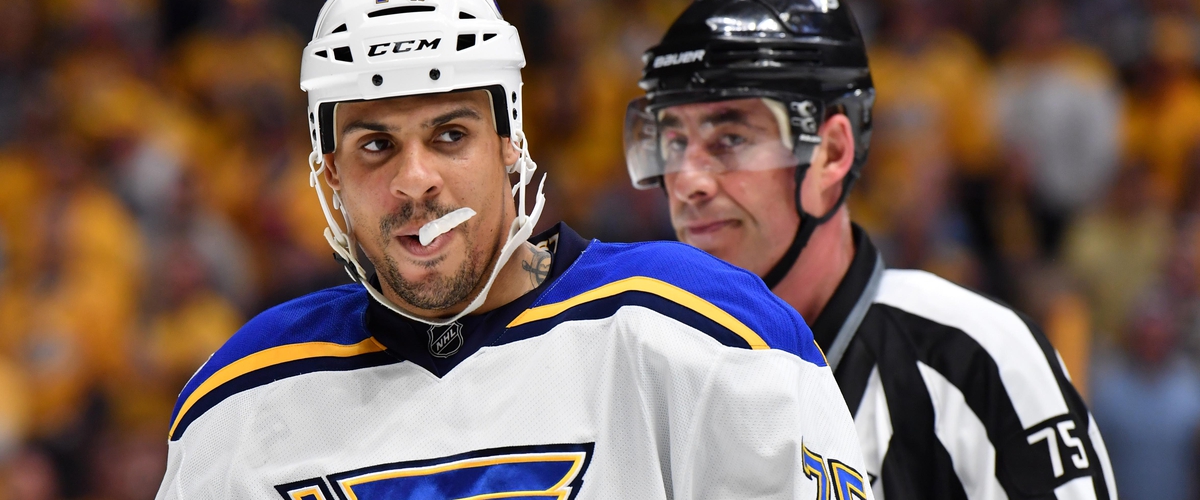 June 23, 2017- Pittsburgh Penguins send the 31st overall pick in the 2017 NHL Entry Draft and prospect Oskar Sundqvist to the St. Louis Blues for the 51st overall pick and enforcer Ryan Reaves.
Dear Penguins fans,
Breathe.
This deal is not the end of the world.
This years draft is not the strongest nor deepest talent pool we've seen in years prior, and Oskar Sundqvist was just a prospect.
We didn't give up somebody like Kessel or Schultz. Pittsburgh traded Oskar Sundqvist.
There's no need to even overreact to losing Sundqvist. He may be one of the Penguins top prospects in their farm system, but he wasn't some phenom bound for greatness once given his shot.
Oskar Sundqvist couldn't even start over Carter Rowney.
General Manager Jim Rutherford has been using Sundqvist as trade bait for the majority of the year due to the injury plague that nearly cursed Pittsburgh this year. He mentioned, during the exit interviews, that he wanted to add muscle to the lineup next year to protect Crosby, Malkin, and others. After the league made it clear that they won't protect its stars, Rutherford got what he wanted.
Ryan Reaves is a human bowling ball that will make teams think twice before they go after anybody wearing a Penguins uniform.
Yes, Ryan Reaves will be a warning to other teams.
Yes, Ryan Reaves will be a big physical presence.
But if you think that he will skate around, taking stupid penalties left and right, then you don't know Mike Sullivan.
Mike Sullivan preaches to "just play" and not get into after whistle scrums. Even though Reaves' game is to hit big and get under the skin of opponents one way or another, he will adjust his game under Sullivan. If you think that Sullivan will put Reaves on the ice if he just makes the team kill penalties, then you probably think that it was a good decision by Washington to sign 30 year old T.J. Oshie to a 8-year contract for $46 million.
This article isn't supposed to make you love this trade.
You may may still hate it after reading this.
But here's one thing that might make you like it, at least just a little bit.
February 2nd, 2018, the Washington Capitals come to town. Tom Wilson has been a pain to deal with throwing his body all over the ice, maybe because the Pens never had anybody to stand up to him. I have a good feeling that some gloves may be dropped.
And I know who I have my money on.