Night Time Reading: Big Night For the Timberwolves
Coming into their game tonight against the Utah Jazz the Timberwolves were three games out of the eight seed in the west, with the Nuggets leading the adversarial Bucks by about thirty at half. If the Wolves wanted to keep their slim playoff hopes alive, they needed a win to keep pace with the Nuggets. Not only did the wolves win, keeping that margin at three games, but they did it in dominating fashion with some signs that should have fans of the team smiling from ear to ear. Here are some post game thoughts on the Timberwolves 107-80 win over the Jazz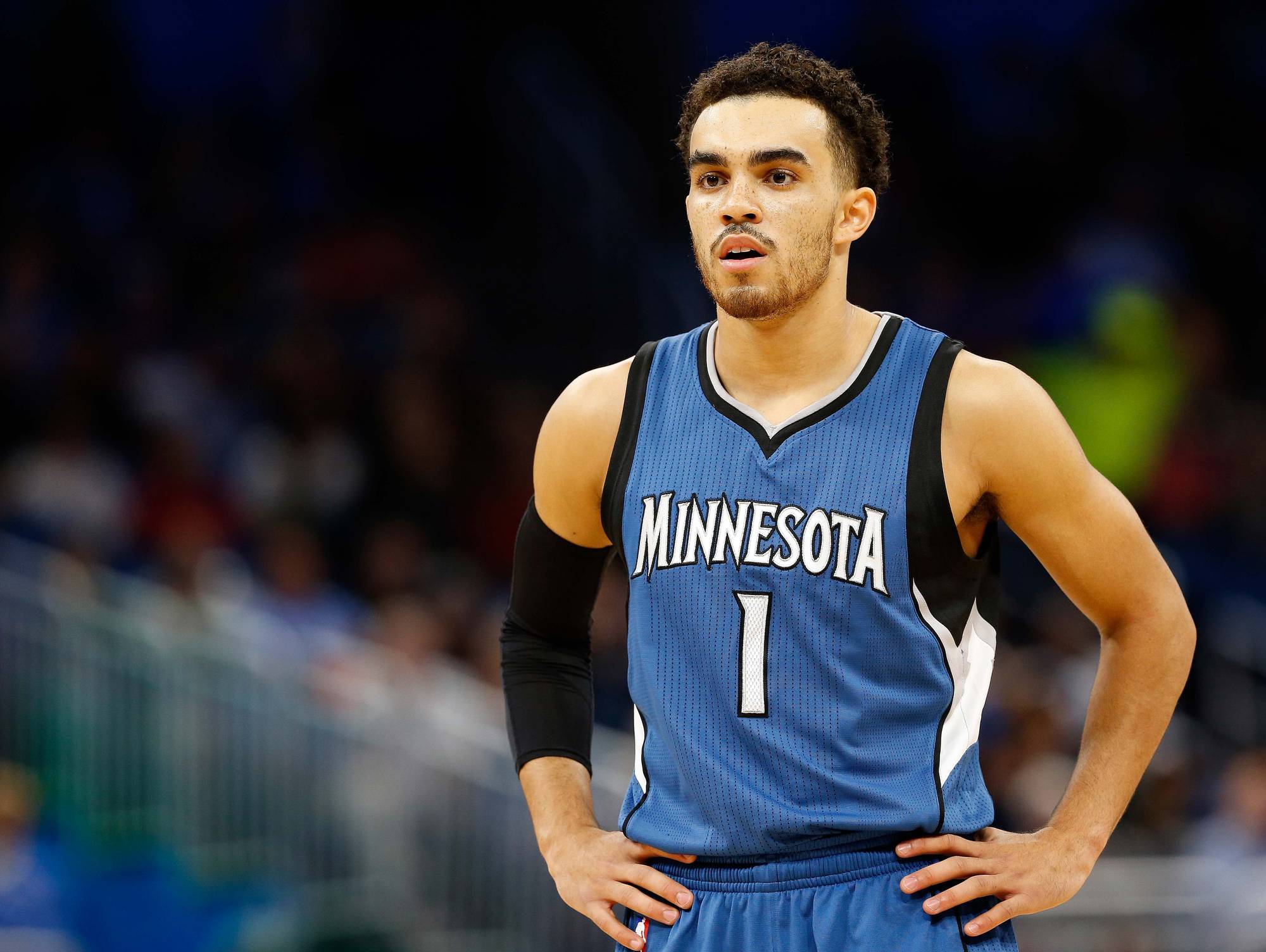 Tyus Jones was one of many bright spot for the young wolves tonight
Kim Klement-USA TODAY Sports
Positives:
Andrew Wiggins continued his run of good play as his run of consecutive games with 20+ points increased to 19 which is a franchise record and is the current active leader in the NBA. Being a fan of Wiggins game, I may be the outlier if Wolves fans were to be polled. Since he was drafted Wolves fans have nitpicked the kid to bits, and I hope that this run allows people to see his potential along with what he already is as a scorer.
The second most positive thing to come out of this game was that the bench scored 40 points. The same bench that is last in the NBA in scoring. I think that Thibs is finally finding ways to utilize Tyus Jones, Shabazz Muhammed, and Nemanja Belijcia in ways that will benefit the team as they come down the stretch towards the postseason.
Lastly, I think that Belli was very good as a rebounder in the game today. He came off the bench and finished with a double-double for the second straight game, something that the wolves had hoped they could get out of Cole Aldrich when they signed him this offseason. If Belli can continue to be a force on the boards, along with a three point threat, he can be a positive contributor as this team grows into a contender not only this year, but in years to follow.
Negatives: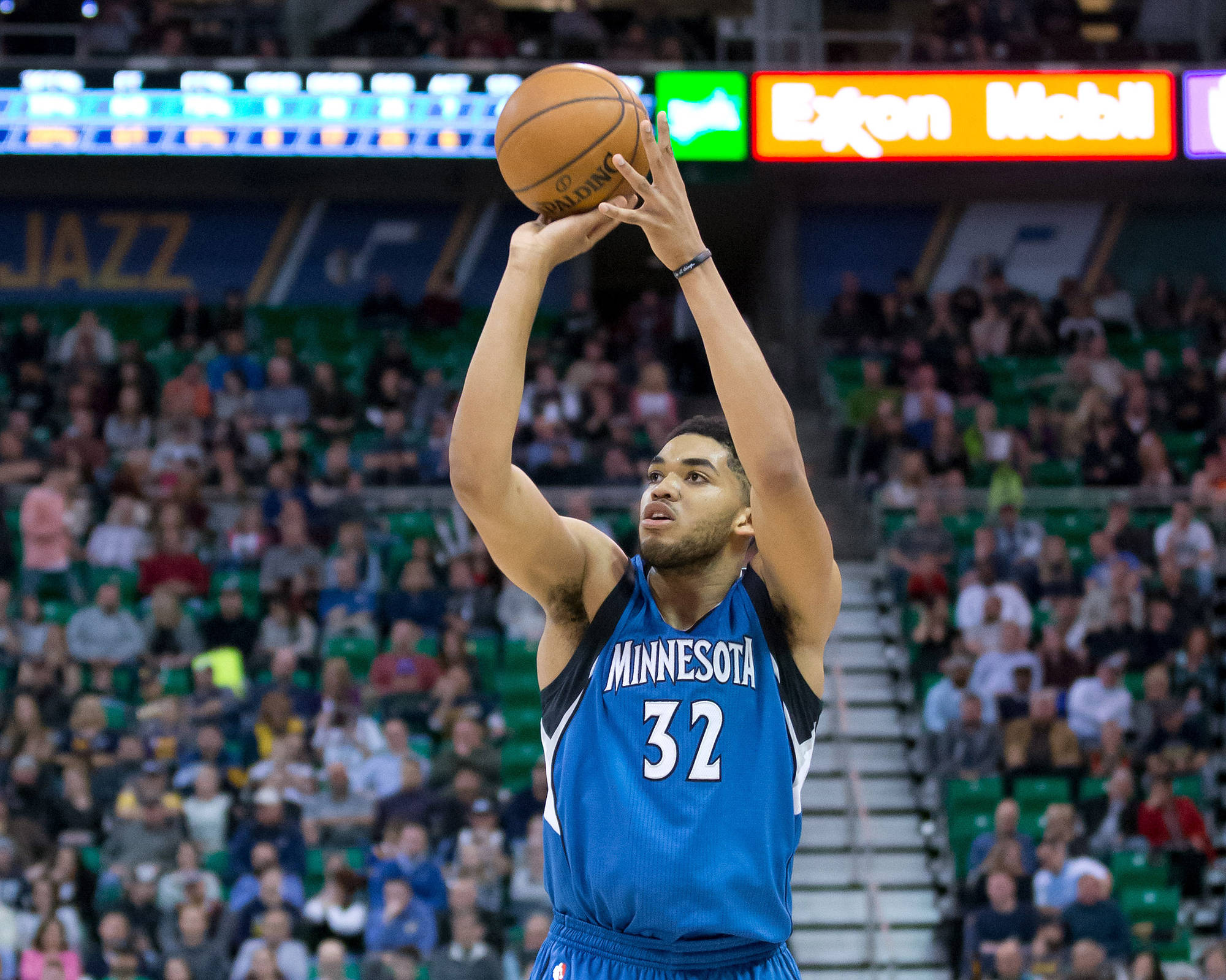 Russ Isabella-USA TODAY Sports
If you look at the shot chart of a Houston Rockets game this season, it really is something to behold. Threes and layups dominate the shot selection with really less than a handful of midrange jumpers a game. Early on in this game, and thankfully it happened less after about the first six or seven minutes, the wolves were taking midrange jumpers at an alarming rate. The worst shot in basketball appeared to be the Wolves gameplan against the Jazz this evening. Hopefully as this team continues to evolve and get more and more comfortable with Tom Thibideau's scheme's, we will see less and less of the midrange jumper.
Ricky Rubio is probably the most maddening player to watch ever. On the same possession tonight, Ricky hoisted a open midrange jumper clanked it, got his own rebound, put it back up, missed, got his rebound again, and got an assist. Its so fun to watch him with the ball, up until the point when he shoots. When he drives to score, he is actually a very good scorer, so I think that as he continues to grow in Thib's system, his drive to pass should turn into more and one buckets at the rim.
Lastly, Karl-Anthony Towns is absolutely a rising star in this league, and his offensive game is well beyond his years. The problem, is that he can completely dominate a game from the post. Sometimes he has too much confidence in his outside game that he is taking fall-away midrange j's and even step-back three's when he has room to operate in the lane. I would like to see more big boy basketball from Towns down the stretch and less "pretty ball" as my 4th grade basketball coach called it.
Have a wonderful day, and check back soon for some exciting MLB coverage details.
---