Key Pieces in the 2016 Yankees "Fire Sale" Showed up in Baltimore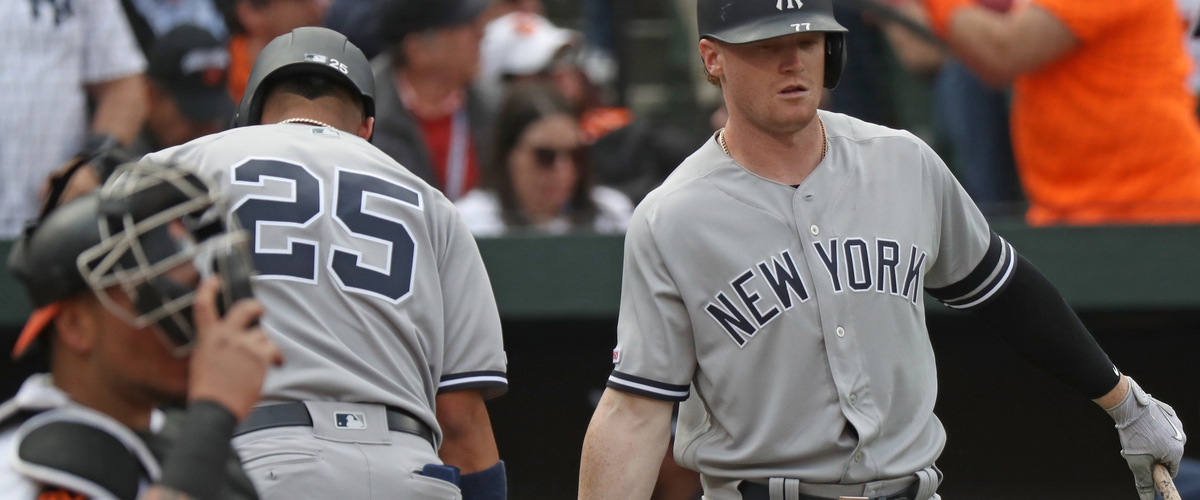 In July of 2016 the New York Yankees were hovering around .500 and sitting 4th in the A.L East. This led to Brian Cashman making a very un-Yankee like decision where he sold off assets instead of buying at the trade deadline. This led to the Yankees trading two thirds of their dominant back end of the bullpen. Andrew Miller was sent to the Cleveland Indians for a package that included a top prospect known for his legendary bat speed, Clint Frazier. Aroldis Chapman was sent to eventual World Series Champion Chicago Cubs for a package that included Gleyber Torres, who finished 3rd in Rookie of the year voting this past year.
And this past weekend the center pieces of those deals came to play against the Baltimore Orioles.
In Thursday's game Torres became the Youngest Yankee since Joe DiMaggio to have 4 hits and RBI's in a game, hitting 2 home runs in a 8-4 win.
In Friday's game Frazier entered as a pinch hitter in the 6th and struck out, but in his second at bat hit a massive 3-run home run to give the Yankees the lead in a 6-4 win.
But those two weren't done yet, in Sundays finale both were heavy hitters in what became a home run derby of a game. In the second inning both Torres and Frazier went deep to give the Yankees an early lead. Later in the game Frazier would go deep again to continue the blow out as the Yankees hit 7 home runs, including 3 from Gary Sanchez, in a 15-3 victory.
The two major pieces in what was a very quick sell off for the Yankees came to play in Baltimore and will need to continue to do so while the team continues to deal with injuries to some of its top players.
---