Can there be a season within reason?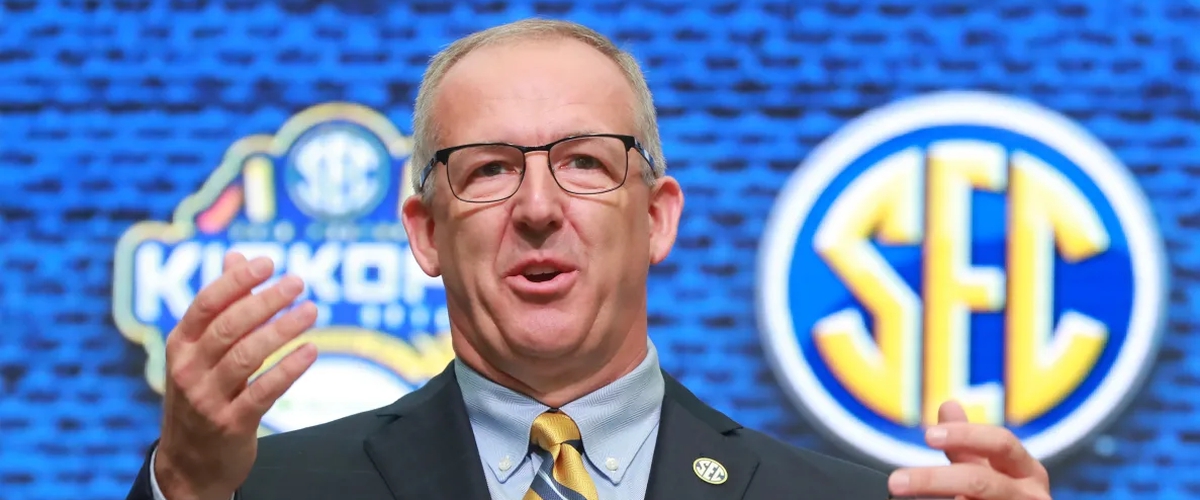 The story develops every day. One thing we as fans have learned since March, when sports started cancelling their seasons, is that nothing can be written in stone, pen or even pencil. College Football has been strategically waiting for the virus to develop and see where our country stands before they make a decision to have a season or not. With a lot at stake, expect a decision to be made at the last possible moment (not right before kickoff of the first game but possibly before fall camps so the teams can proceed accordingly).
The big story last week was that the Big 10 cancelled all out-of-conference play for the possible football season. Assuming the season is indeed taking place this fall, it's safe to assume that other conferences will follow suit. Staying in the conference gives plenty of advantages to preserving a season (I'll get there later). The underlying question that arises, if indeed every conference only plays within their own conference is, how will the College Football Playoff evaluate the programs? The committee is already known for occasionally ranking teams is the wrong spot and now the outcome only seems more inevitable.
Part of this problem is that there were some schools entering this season with big out of conference games that would have boosted their cases for making the playoff. Take Oregon, they would have played Ohio State week two but Ohio State playing only within the conference they lost a key game on their schedule. Oregon now will play their conference but many argue that the Pac 12 is the worst of the power five conferences, if Oregon goes undefeated and is one of only three or four teams to do so this season, are they truly the third or fourth best team in the nation? This isn't just a problem for a sleeper, many programs count on the big games on their schedule that are out of conference to show that their conference was a tougher one to play in to start. With conferences only playing from within, there is a clear gap for those trying to evaluate them. So what should they do if a season is going to in fact take place?
The answer becomes easier if there are still only three or four unbeaten schools. Despite many who support UCF or Boise State or a group of five school that goes undefeated and has the ability to upset a top ten, this season will likely force the committees hand and the playoff will only be limited to the schools in the power five conferences (ACC, Big 10, Big 12, Pac 12, SEC). The decision can become easy if all the winners of their respective conferences boast their conferences best record, that would likely leave us with five programs to choose from and the committee and still filter out one team based on overall performance (just like the olden days).
The more likely answer involves the playoff committee expanding the playoff for the season. I am not a fan of expanding the playoff but for this season, the exception might be necessary. We will likely see three or four teams that go undefeated this season (think Alabama, Clemson, Ohio State, Oklahoma), especially with there only being games within the conference. Then there will be a group of schools that will likely lose one game but still be playoff caliber (Georgia, Florida, Auburn, Michigan, Penn State, Texas, Oregon, Utah). If we see six or eight schools fall into one of those categories, it brings a convincing argument for an expanded playoff, especially considering the fact that teams are only playing within conference and may need another playoff game to prove they are worthy of still being one of the best in the nation.
So how can the College Football season take place?
The first step is shortening the season. I heard the argument that if the schools wanted to limit the travel, they can schedule games against schools that are within their state but not in their conference per se (Iowa vs Iowa State). While certainly a great idea, it's not only about travel, rather it's about a shortened season. Playing within the conference allows every program to play 8 games. If the season does indeed start in late August or early September, this allows teams to have 13 weeks to play 8 games, the extra bye weeks would usually give the players rest to prepare for games but in this type of season, it would allow two schools that are playing each other to prepare accordingly with their containment and testing with extra time to do so (my thought is that if Florida and Georgia had each other on the schedule next, both could be given two weeks to play and complete a game, they don't need to play on a specific date). The 8 game season also does allow the season to be moved back or forward depending on the circumstances and gives the scheduling more leeway.
All this is good in theory but in practice we need to slow down the surges of Covid-19 that are happening across the United States. Increases in cases in states like Florida, Georgia, Texas, Arizona and California have to have anybody concerned, this isn't just a football concern it is a life concern. I love College Football and so do many of the people who are living in the states that are seeing catastrophic rises in cases and deaths linked to the Virus. We can't afford to lose a season, not just monetarily. Imagine we didn't play last season, Joe Burrow doesn't win the Heisman and become the number one pick. The players need this season, we should lose it for them (we have that power).
I can't stress this enough, please do whatever you can to ensure that we see the game that we love most, get tested, donate antibodies if you can, protect yourself and protect others. I know that many think that the athletes are super humans and if they get the Virus they will overcome it so we can have a season, little do people know how many players are immunocompromised (many illnesses that aren't thought of as risk-enhancers can turn this Virus deadly). We as a nation need to fight the spread, the next time you go to a pool party or a public event that isn't keeping it's distance, you should ask yourself is this going to be worth it if we don't have College Football this season?
---