With NFL devaluing the running back position, should Dalvin Cook continue to hold out?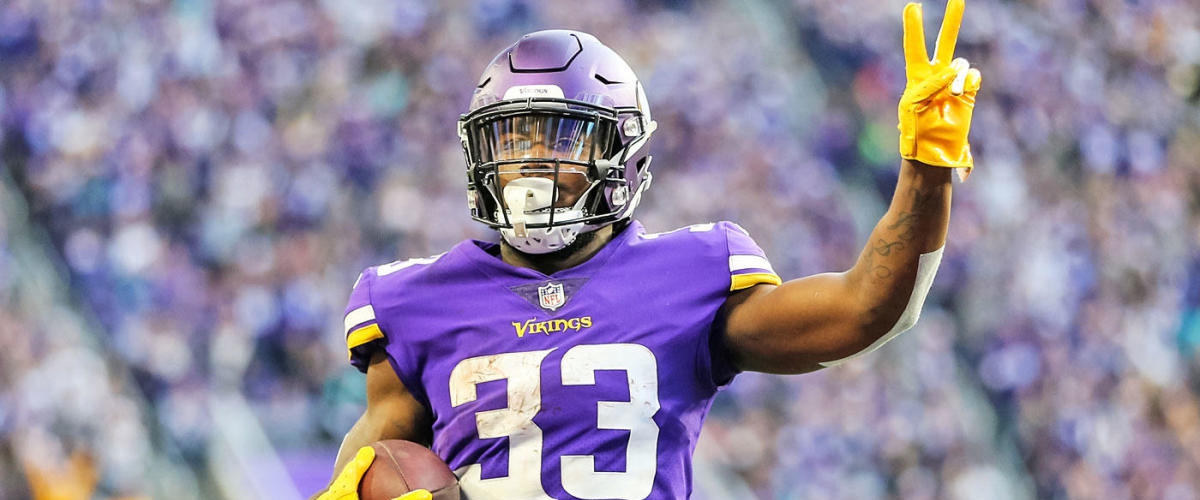 The Kansas City Chiefs and San Francisco 49ers played in this past seasons Super Bowl and both teams were missing something that has been in the NFL for years. Neither team had a number one back in their backfield. It has been proven in today's game that the role of the running back has changed significantly from the most valuable piece in the offense to just one of many pieces that aren't even needed for a good offense. This puts Dalvin Cook in a difficult situation, a talent running back entering the final year of his contract. Cook is looking for an extension and is holding out until he can get a new deal. If Cook continues to hold out, everyone will lose in the process, including Dalvin Cook.
To start, it's understandable why Cook wants a deal that will give him long-term security. Dalvin Cook plays a position that doesn't have security and he wants guaranteed money that he knows is available. The problem is that the Vikings have all the reasons to not give him that extension. As mentioned earlier, running backs have a short prime and are easily exchangeable. The Vikings themselves made it the NFC Championship game in 2018 with Dalvin Cook sidelined for the season with a torn ACL. Aside from Cook's little value to the team, history shows us that running backs are damaged goods, after rookie contracts and maybe a year of a franchise tag, they are no longer the elite backs that they were earlier in their careers. One doesn't need to look far to see how David Johnson, Todd Gurley, Melvin Gordon and many more have dropped off after their first few years in the league. For a team that is already trying to fight off the salary cap, the Vikings for all intents, should not give Dalvin Cook the extension he's asking for.
With an extension likely not happening for Dalvin Cook, the question is should he hold out? Aside from a holdout hurting the Vikings as they would be without one of their more talented offensive pieces, it would hurt Dalvin Cook. Cook is still in that short window where he can play at a top level, if he holds out, he will lose a year of his prime that he won't be able to get back. The two running backs that recently tried to hold out were Le'Veon Bell in 2018 and Melvin Gordon in 2019, it didn't end well for either of them. Bell lost a year of his prime and hasn't been the same since the holdout while Gordon tried holding out for the season but finally caved and joined the Chargers but clearly wasn't the same back for the remainder of the season. With these two examples in mind, Cook holding out would more likely hurt his free agency market than help it.
If the Vikings aren't going to extend Cook, what should Dalvin Cook do to secure that he gets paid in a league that is devaluing the position? The first thing Cook needs to do is play the season. Sure he can have another injury that will hurt his chances of being signed this off-season but a career year on a team that can possibly contend for the Super Bowl will be enough to make Cook one of the more expensive players on the market. After the year is over, Cook can play under the franchise tag (something he probably doesn't want to do) or he can test free agency. While it is risky for Cook to become a free agent when teams aren't paying running backs, it's important to keep in mind the teams that will pull the trigger and sign Cook. All it takes is a team like the Tampa Bay Buccaneers or the Miami Dolphins to think that Dalvin Cook is the missing piece for them and give him the payday he is looking for. If there are at least two teams that are interested in a top back like Dalvin Cook, it means that he will be given the deal he's asking for.
When it comes to running backs, it's more likely that they will be a Jamaal Charles and not a Frank Gore. Running backs only have a few years where they can play at an elite level but after that they are damaged goods. Dalvin Cook knows that, The Vikings know that. With the proof that an extension hurts the Vikings and a holdout hurts both the Vikings and Cook, the most viable option for Cook is to play the season as a pending free agent and if he hits free agency (something that's likely to happen) hope that there are a handful of teams that will overpay for the star running back.
---