5 Offseason Moves the Sabres Should Make
1.) Fire Phil Housley and hire Joel Quenneville
After two of the worst seasons in Buffalo Sabres history, I believe it is time to move on from the Phil Housley experiment. It was a nice thought of a former star player coming back to coach this team to the promised land, but it just isn't working. In his two year tenure with the Sabres (still 2 games remaining as I write this), Housley's record is 56-84-22 with a .414 winning percentage. For comparison, Dan Bylsma's record with the Sabres in 2 seasons was 68-73-23 with a .485 winning percentage. Replacing Housley with Joel Quenneville would instantly bring excitement to next season. Quenneville is one of the most decorated coaches this century with 3 Stanley Cups in 6 seasons with the Chicago Blackhawks. He coached 3 seasons with Colorado and 8 with St. Louis, having winning records with both of those teams overall. I understand that I am asking for A LOT with replacing Housley with Quenneville, but a guy can dream right? If I had to guess, I would expect to see Housley behind the bench in October.
2.) Obtain a 2nd line center
The Sabres are very thin down the middle these days. After trading away Ryan O'Reilly and essentially replacing his role with Patrick Berglund/Casey Mittelstadt, the Sabres are in desperate need in depth at the center position. We all know how the Patrik Berglund experiment ended up, and Casey Mittelstadt was not ready to take on 2nd line minutes in the NHL. Although Mittelstadt shown signs of brilliance at times this season, he was not ready for that role after coming fresh out of high school and college the past 2 years. There are options the Sabres could entertain this offseason in gaining a solid center. Free agency seems the easiest route with names like Matt Duchene and Kevin Hayes expected to hit the market. Could make a trade for a name like Ryan Nugent-Hopkins from Edmonton. Or another way that is becoming more popular in talks is the good ole offer sheet. One player that is an RFA this summer is Tampa Bay center Brayden Point. Tampa Bay will be very tight in salary cap this summer and Brayden Point will be signing a ticket expected to be around the 7-9 million dollar range. The Sabres have a lot of different options to attempt to get there 2nd line center for the following season, we will see what Mr. Botterill decides to do.
3.) Re-construct the bottom 6 forward group
The 2018-19 Sabres were an extremely top heavy team. Led by Skinner-Eichel-Reinhart, there was not much depth scoring help for the team. After seeing the talent of players like Oloffson/Nylander/Smith, I expect the forward group to look something like this:
Skinner-Eichel-Nylander
Oloffson-Mittelstadt-Reinhart
Sheary-Rodrigues-Okposo
Smith - TBD - TBD
Now it is very much possible that maybe we trade Nylander in a package deal for a center that we need. But I definitely think Botterill will construct a major roster surgery of the bottom 6. That means the likes of Girgensons, Larsson, Pominville, Sobotka and maybe Scot Wilson will be gone this summer. Girgensons, Larsson and Pominville are all UFA's while Sobotka and Wilson are under contract for another season. I believe Jason Botterill will trade them either in a bigger deal or just for low round picks. Change is coming in Buffalo, thank God for Eichel/Dahlin.
4.) Sign Jeff Skinner
Pretty self-explanatory, the Sabres NEED Jeff Skinner. Eichel has finally found a left winger to play with. We have seen what kind of damage this duo can do to their opponents. With Pominville's $5.6 million contract and also Matt Moulson's $4 million contracts coming off the books, the Sabres will have plenty of space to add Skinner's new deal. All we can hope is that Skinner sees the potential of this team and city in WNY and also playing with Jack Eichel isn't too bad either.
5.) *Non-roster related* NEW GOAL SONG
Since Jack Eichel has come into the league, the Sabres goal horn has been DJ Kool's "Let Me Clear My Throat". I'm going to be honest, it grew on me over time. It has a very catchy tune, however this song has ran its course. This goal song has been apart of some of the worst seasons in Sabres history, and we need a fresh start. I enjoyed the fan vote a few years ago. But the Sabres need a new identity, something that when that song plays after the horn, adrenaline runs through every fans veins at the KeyBank Center.
I have a lot of faith in Jason Botterill to make smart moves for this team going forward. I believe he has a very smart hockey mind and hopefully he can bring this team to the playoffs sooner rather than later.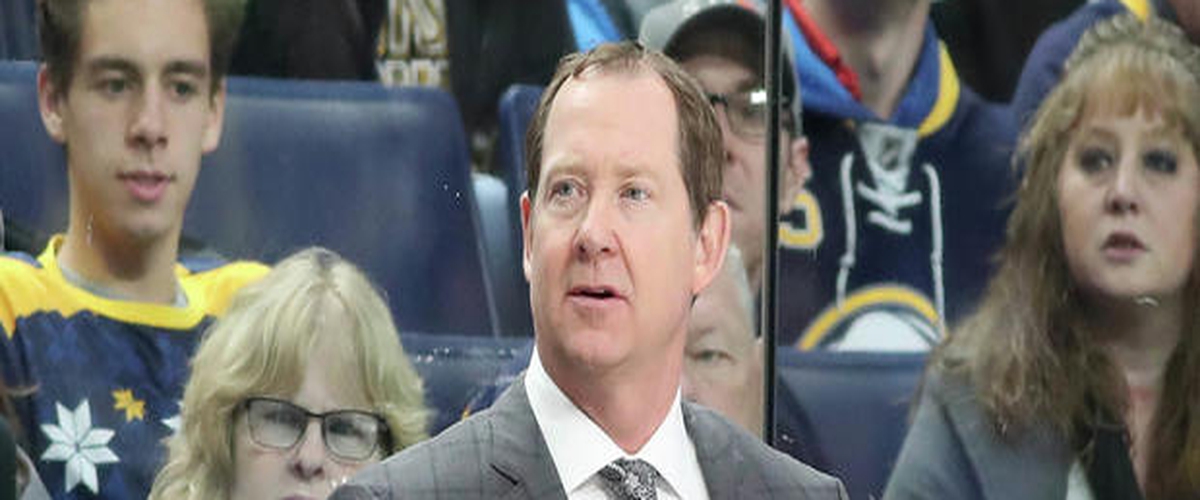 ---