15 Most Undeserving All-Star Seasons in NBA history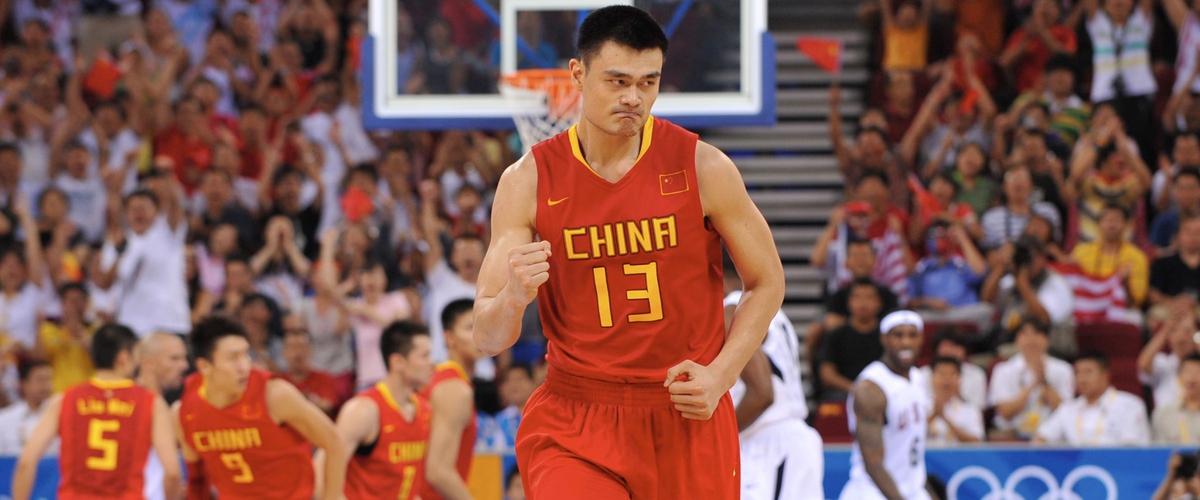 Being selected to the All-Star game is an extraordinary honor; it shows that a player is considered to be among the most talented players in the NBA. About 5% of the NBA is awarded an All-Star appearance during a particular season, so those who are nominated are truly among the best.
Sadly, though, this is not always the case. Due to fan favorites and biases by coaches, players, and media, the top NBA players may not always be the ones voted in. Undeserving players may be selected because they are on a great team, they are generally well-liked, have a great story, or are former top players.
These are the 15 worst All-Star seasons in NBA history.
Note: Dwyane Wade and Dirk Nowitzki from 2019 are not included, as they were added to the All-Star lineups after the fact, and did not take spots away from more deserving players.
15. Antonio Davis, 2001
As the starting center for an exciting Toronto Raptors team featuring Vince Carter, Antonio Davis got a bit too much credit when he was awarded an All-Star appearance in 2001. Davis (13.7 PPG, 10.1 RPG, and 1.9 BPG) was a solid player for the Raptors but was certainly not worthy of a spot on the Eastern Conference's All-Star roster.
14. Don Buse, 1977
Don Buse was a fantastic passer and on-ball defender in the ABA, and when he moved to the NBA, his passing and defensive ability were still evident. While Buse led the NBA in his first season in assists (8.5) and steals (3.5), Buse averaged just 8 points, numbers that clearly are not All-Star worthy at all.
13. Mark Eaton, 1989
While Mark Eaton played the most minutes per game of his career in the 1989 season, he was still not worthy of being voted into the All-Star game. Eaton averaged 6.2 PPG, 10.3 RPG, and 3.8 BPG per game for the Utah Jazz. Eaton was a fantastic role player and rim protector for the Jazz but never had All-Star level production.
12. Kevin Duckworth, 1991
The Portland Trail Blazers were one of the top teams in the NBA in 1991, fresh off an NBA Finals appearance. The team had three All-Stars: Clyde Drexler, Terry Porter, and Kevin Duckworth. While Drexler (21.5 PPG, 6.7 RPG, 6 APG, 1.8 SPG) and Porter (17 PPG, 3.5 RPG, 8 APG, 2 SPG) were worthy All-Stars, Duckworth (15.8 PPG, 6.6 RPG) certainly was not.
11. James Donaldson, 1988
James Donaldson was a quality center for the Mavericks in the late 1980s and early 1990s, but by no means was an All-Star level player. Donaldson put up just 7 PPG, 9.3 RPG, and 1.3 BPG in his lone All-Star year. Surprisingly, Donaldson was not an All-Star the year before, even though he put up better numbers in GP, FG%, FT%, PPG, RPG, and BPG.
10. Kyle Korver, 2015
In 2015, the Atlanta Hawks had their best season in a long time, going 60-22, and the team was rewarded with 3 All-Stars, including sharpshooter Kyle Korver. The issue? Korver had excellent shooting splits but not much else, averaging just 12.1 PPG, 4.1 RPG, and 2.6 APG. Even Korver said that "I don't consider myself that level of player".
9. Lionel Hollins, 1978
As the starting guard for the defending champion Trail Blazers, Lionel Hollins was clearly an important piece of the team. However, voters gave Hollins a bit too much credit, as Hollins was voted to his only ASG appearance averaging just 15.9 PPG, 3.4 RPG, 4.7 APG, and 1.9 SPG per game.
8. Steve Johnson, 1988
Steve Johnson was a center for the Portland Trail Blazers, and for some reason was an All-Star in 1988, averaging just 15.4 PPG, 5.6 RPG, 1.3 APG. Weirdly, Johnson's teammates, Jerome Kersey (19.2 PPG, 8.3 RPG, 3.1 APG, 1.6 SPG), and Kevin Duckworth (15.8 PPG, 7.4 RPG), the main big man starters for the team that season, were not named to the All-Star team.
7. Dick McGuire, 1956
As one of the top assists men of the 1950s, Dick McGuire was extremely talented at finding his teammates for a basket. However, in one of his below-average seasons, McGuire was an undeserving All-Star, presumably due to his name. McGuire averaged just 6.9 PPG, 5.8 APG, 3.5 RPG, and an abysmal FG% (for him) of 34.7, all under his career averages.
6. BJ Armstrong, 1994
In the year following Michael Jordan's retirement, Bulls fans flocked in polls to vote for their favorite team, garnering enough votes to have their point guard, BJ Armstrong, start in the ASG. The issue? Armstrong averaged just 14.8 PPG, 2.1 RPG, and 3.8 APG, not even close to ASG-type numbers.
5. Allen Iverson, 2010
In the twilight of his career, Allen Iverson was voted as an All-Star by the fans. Sadly, though, Iverson was not nearly the same player he was in years past, and took the spot of a more worthy player. In just 28 games, Iverson averaged 13.8 PPG, 2.8 RPG, and 4 APG.
4. Michael Jordan, 1986
How could Michael Jordan be here? Well, in the 1986 season, Jordan played in 18 total games (and only 3 games before the ASG). While Jordan's stats of 22.7 PPG, 3.7 RPG, 2.9 APG, 2.1 SPG, and 1.2 BPG are borderline All-Star numbers, playing in 3 games before the ASG (and 18 total) should have stopped Jordan from being named an All-Star.
3. Grant Hill, 2001
Before 2001, Grant Hill was one of the top players in the NBA. However, in 2001, Hill played in just 4 games the entire season, averaging just 13.8 PPG, 6.3 RPG, and 6.3 APG. Those numbers are not All-Star game level production, and combined with the fact that Hill played in only 4 games, he had no business taking an All-Star spot from someone else.
2. Kobe Bryant, 2014
Though Kobe Bryant only played 6 games before the All-Star break, he was voted into the game because of the fan's adoration for him. Bryant only averaged 13.8 PPG, 4.3 RPG, and 6.3 APG in those six games, and even asked fans to vote for more deserving players. Bryant did not get his wish, though, and was voted as an All-Star starter.
1. Yao Ming, 2011
As the best, most successful, and most popular player to ever come out of China, Yao Ming was able to garner many more votes than other players because of his fanbase. In 2011 Ming was voted in because he was a fan favorite, and not because of his play. In only 5 games played during 2011, Ming averaged just 10.2 PPG, 5.4 RPG, and 1.6 BPG.
---