Best Second Round Picks In The NBA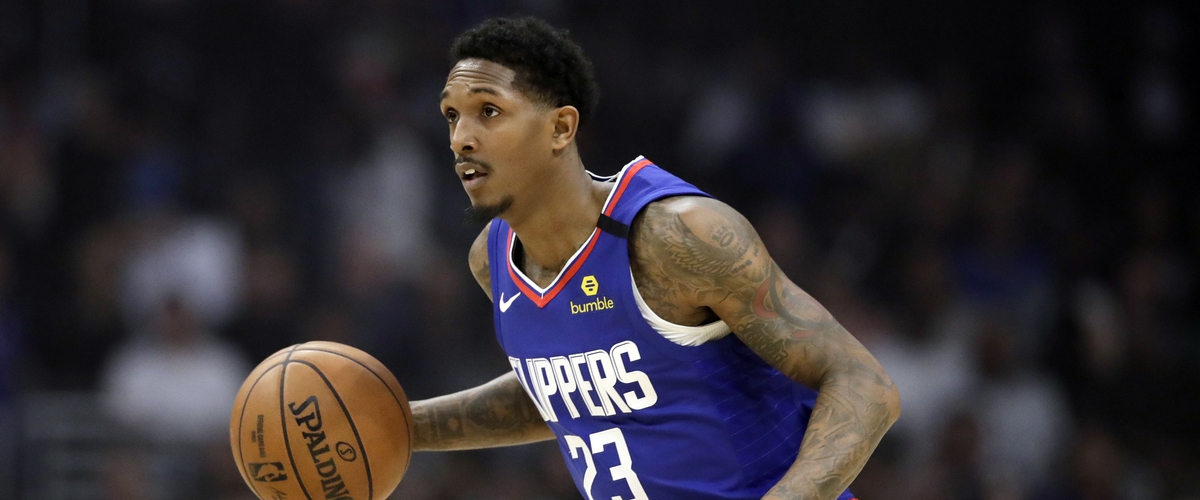 Players drafted in the first round of the NBA draft are, for the most part, expected to be able to become quality NBA players. Players drafted in the top 10 picks are expected to have star potential, and those drafted in the last 10 picks of the first round are expected to be able to hold down a lower rotation spot.
Getting drafted with a second-round pick, though, means expectations are not that high. Second-rounders are not guaranteed a roster space like first-rounders and are commonly sold and traded for nominal amounts. Therefore, a second-rounder who beats the odds and becomes a successful NBA player is quite rare.
These are the best second-round picks in the NBA today.
Starters:
PG: Lou Williams
The 45th pick in 2005, Lou Williams has been a spark plug off the bench throughout his career, starting in 12% of his 1001 career games. Williams somehow improved after turning 30, averaging 12.3 PPG and 2.9 APG before turning 30 to 19.6 PPG and 4.7 APG after. Williams has already played 15 seasons and seems to have another 3-4 productive years left.
SG: Khris Middleton
Khris Middleton was not rated very high on draft boards, getting picked 39th in 2012. Middleton, though, proved all his doubters wrong and has gone on to have an incredible career thus far. The two-time All-Star boasts career averages of 16.3 PPG, 4.6 RPG, and 3.4 APG, and this season put up career highs in PPG (20.9), RPG (6.2), and FG% (49.7%).
SF: Trevor Ariza
A starter for multiple contenders over his career, Trevor Ariza has been a quality rotation piece for many teams. Ariza was one of the first 3-and-D players before that type of player was valued, as Ariza has long been heralded as a solid defender and is a career 35.2% shooter from deep. For his career, Ariza averages 10.5 PPG, 4.8 RPG, 2.2APG, and 1.5 SPG.
PF: Draymond Green
The most successful undrafted player in the league today, Draymond Green has been a part of the Warriors dynasty's core. So far in his career, Green is a 3x All-Star, DPoY winner, 5x All-Defensive team, 1x steals leader, 2x All-NBA, and a 3x champion, and boasts career averages of 9 PPG, 6.9 RPG, 5 APG, 1.4 SPG, and 1.1 BPG.
C: Nikola Jokic
Arguably the best passing big man of all time, Nikola Jokic went from a relatively unknown second-rounder to one of the top players in the league today. Jokic is a two-time All-Star and an All-NBA First Team member and boasts incredible career averages of 17 PPG, 9.6 RPG, and 5.5 APG. As a 25-year-old, Jokic has a lot of time to keep improving.
Bench:
PG: Goran Dragic
Goran Dragic has had a fantastic career for a second-round pick, starring for the Suns, Rockets, and Heat throughout his 12-year career thus far. Dragic was an All-NBA Third Team member (and Most Improved Player) with the Suns in 2014 and an All-Star with the Heat in 2018. Dragic puts up 13.9 PPG and 4.8 APG for his career.
SG: Jordan Clarkson
An important spark plug for the Utah Jazz, Jordan Clarkson continues to surpass what people thought of him on draft night. Since he entered the league, Clarkson's offensive repertoire has always been praised, as he seems to always be able to create shots for himself or others. Clarkson boasts career numbers of 14.8 PPG, 3.1 RPG, and 2.6 APG.
SF: Danny Green
Known as a 3-and-D player, Danny Green is a quality on-ball defender who also happens to shoot the ball at a 40% clip from deep for his career. Green is a perfect complementary piece for stars, spacing the floor for players such as Tim Duncan, Kawhi Leonard, and LeBron James. Green averages 8.9 PPG, 3.5 RPG, and 1 SPG for his career.
PF: Montrezl Harrell
Montrezl Harrell is known as the biggest hustle player in the NBA, and for good reason. Whenever a loose ball is in the air, or a rebounding opportunity, Harrell puts his body on the line. This energy has helped Harrell average 18.6 PPG and 7.1 RPG, and 1.1 BPG this season on 58% FG, and thus win the NBA's Sixth Man of the Year this year.
C: Hassan Whiteside
The best shot-blocker in the league today, Hassan Whiteside has sprouted into a talented defensive player. The 7-foot, 265-pound center is a 1x rebounding leader, 2x blocks leader, and 1x All-Defensive team member, and is only 31 years old. For his career, Whiteside averages 13.7 PPG, 11.7 RPG, 2.4 BPG, and 58.2% FG in only 26.7 MPG.
Honorable Mentions:
Marc Gasol
While originally known for being traded for his brother, Marc Gasol has had an incredible career. Gasol the leader of the grit-and-grind Grizzlies for 9-and-a-half seasons, making 3 All-Star teams, 2 All-NBA teams, and winning DPoY, and then won a title with the Raptors as their starting center. Gasol's career numbers are 14.6 PPG, 7.6 RPG, 3.4 APG, and 1.4 BPG.
Kyle Korver
Kyle Korver was famously traded for a copy machine when he was drafted, but if the Nets knew about his ridiculous shooting ability never would have traded him. The one-time All-Star has had a big part of many successful teams and even set the NBA's record for best 3-point% in a single season. Korver averages 9.7 PPG and 3 RPG on 42.9% 3PT.
DeAndre Jordan
DeAndre Jordan has spent 12 years in the NBA and doesn't seem to be slowing down. Jordan has spent the majority of his career with the Los Angeles Clippers and is a 1x All-Star, 2x All-Defensive, 3x All-NBA, 2x rebounding champ, and 5x FG% leader (and all-time leader for a career). Jordan has put up 9.5 PPG, 10.8 RPG, and 1.6 BPG on 66.9% FG for his career.
Patrick Beverley
Anyone who knows basketball knows Patrick Beverley is a pest. Beverley came into the league with a chip on his shoulder and has been playing at 100% speed all the time since then. The 2x All-Defensive team member has been a part of the Rockets and Clippers, and sports career numbers of 8.9 PPG, 4.4 RPG, 3.5 APG, and 1.2 SPG on 38.1% 3PT.
Paul Millsap
Paul Millsap has had an extremely successful career; he has played 14 years, made the All-Star team four times, made one All-Defensive team, and is now a quality rotation piece and veteran on the up-and-coming Nuggets. Millsap's career averages are 14 PPG, 7.3 RPG, 2.3 APG, 1.3 SPG, and 1 BPG on 49% FG.
---