Most Toxic Players in The NBA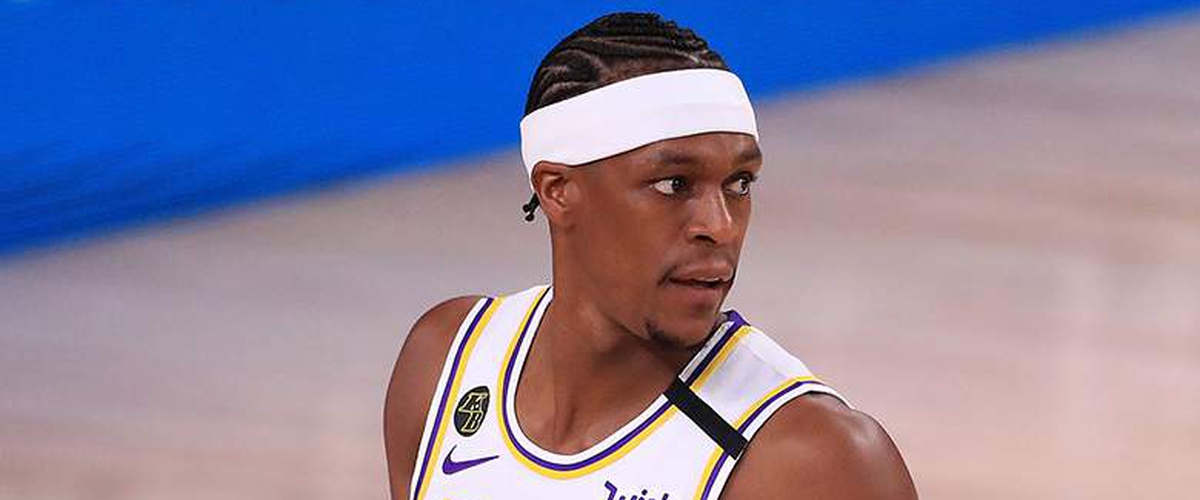 In sports, superstars are expected to elevate and help a team reach its potential, whether it be a dynamic goal scorer, accurate quarterback, dominant post scorer, or a home run hitter. These players are expected to develop into leaders to raise up a team and help guide them to the promised land.
Once in a while, though, we see players who are extremely talented, but due to that player's laziness, pettiness, or jerky attitude, teams seem to have many issues with that player around, and may even do better without that top player. These types of superstars, who, in the world of sports, are called "locker room cancers" or have "toxic" vibes, seem to cause problems no matter where they go.
These are the most toxic players in the NBA today.
Kyrie Irving
In Cleveland, Kyrie Irving had many disagreements with LeBron James and asked for a trade away from the best situation he had ever been in. In Boston, everything started off well, and even after getting injured the team still made the Conference Finals. The following season, however, Kyrie privately (and publicly) lit into teammates, and the season ended with them losing in the Conference Semifinals.
The Celtics are now moving on to the Eastern Conference Finals, doing better than they did the previous season with Irving. Players such as Jayson Tatum, Jaylen Brown, and Marcus Smart are thriving without Irving, and Kemba Walker seems to be a lot more beloved than Irving ever was in Boston.
Rajon Rondo
When Rajon Rondo was in Boston, he was the recipient of many awards, including 4x All-Star, 1x steals champ, 1x All-NBA, 2x assists leader, and a multiple-time Defensive-Team member. Since he has left Boston, Rondo has had rocky relationships (to say the least) with multiple franchises.
After getting traded from Boston to Dallas, Rondo and Dallas coach Rick Carlisle quickly had many blow-ups (including a public one during a playoff game), eventually being benched in the playoffs under a mysterious "shoulder injury". Rondo then played with the Sacramento Kings, leading the league in assists yet the team was statistically worse with Rondo on the floor. Following this, Rondo signed with the Bulls and got into spats with teammates Jimmy Butler and Dwyane Wade, eventually getting benched (and for the fifth straight season, Rondo's team was worse with him on the floor than without him).
Since then, Rondo has been better, but if one thing goes wrong, Rondo may hurt the Lakers as he did to many other teams.
Dwight Howard
Dwight Howard started off his career with the Orlando Magic, putting up crazy numbers and winning tons of awards, such as 3 DPoYs, 2x block champion, 4x rebounds champ, 1x FG leader, and many All-NBA, All-Star, and All-Defensive teams. Then, Howard had a few successful, yet underwhelming, seasons with the Los Angeles Lakers and the Houston Rockets, where Howard's numbers were still very good, yet he became less and less effective and having more and more problems with ownership and teammates.
Since his stints with the Lakers and the Rockets, Howard has been tossed around in the past five years more than a frisbee on a college campus. Since his stint with the Houston Rockets, Howard signed with the Hawks, who after one season traded Howard to the Hornets, who after one season traded him to the Nets, who waived Howard.
The next season, Howard signed with the Wizards, who traded him after the season to the Grizzlies, who waived him as well. Harden has seemed to have problems with every one of these teams he has played for the last few years, the worst being that reportedly when he was traded from the Hawks, multiple teammates celebrated Howard leaving.
While Howard seems to be in a great situation right now with the Lakers, if one small issue arises, we may see his toxic-ness come out again.
---