Most Undeserving MVP Winners in NBA History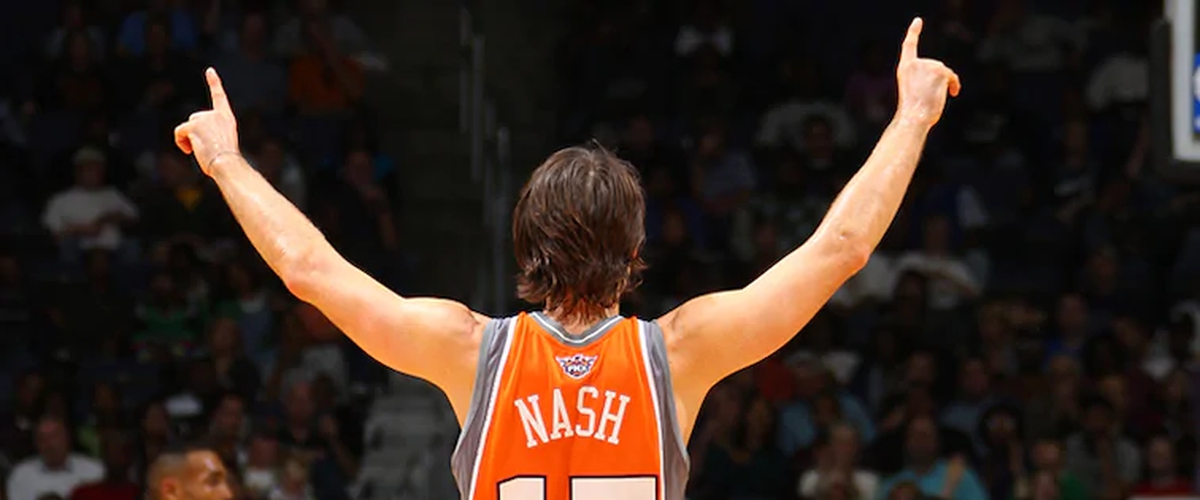 The Most Valuable Player award is the most prestigious award in basketball; it is given to the player who made the biggest difference for his team. This award has been won by some of the greatest NBA players ever, and the winners are enshrined forever in the NBA's history books.
While specific players (such as LeBron James and Kevin Durant) can have a case made for them to win virtually every year, voter fatigue and media narrative can swing the vote towards players who may not deserve it as much as others. While at the time people may think giving the award to a specific player made sense, using hindsight we can see certain players winning clearly was not the right move.
These are the five most undeserving MVP winners in NBA history.
Note: when I do statistical splits, the format is points/rebounds/assists, and the format for shooting splits are FG/3PT/FT.
5 - Derrick Rose, 2011
The reason Derrick Rose won the MVP was that he was the best player on the 62-20 Chicago Bulls, and overall a very likable player. He was a young, athletic guard who was bringing the storied Bulls franchise back to relevance, and that made for an incredible story for the media. Furthermore, the two-time reigning MVP LeBron James was the NBA's "villain" for his TV special about switching from the Cavaliers to the Heat over the previous offseason, so people were also less likely to vote for him. However, James averaged 26.7/7.5/7 on 51% shooting (and claimed a spot on the NBA's All-Defensive first team), while Rose averaged 25 points and 7.7 assists on 44.5% shooting. Back then, I thought James was robbed, and I still believe it to this day.
4 - Kareem Abdul Jabbar, 1976
Before I go into why Kareem Abdul Jabbar may not have deserved the 1976 MVP, I need to preface with this: Kareem had an incredible season, and statistics-wise (27.7/16.9/5, 1.5 steals, 4.1 blocks, 52.9% shooting) certainly deserved the MVP. However, it is very hard for me to say that someone on a losing team and a team that didn't make the playoffs (Abdul Jabbar's '76 Lakers went 40-42) deserves the MVP. Bob McAdoo (31.1/12.4/4.1, 2.1 blocks) led his team to a 46-36 record, and Dave Cowens (19/16/4.2) was by far the best player on the 54-28 Celtics. These players may have had less impressive stats, but their teams were both great with them, as opposed to Abdul Jabbar's being average with him.
3 - Bob Pettit, 1956
I am applying the same rationale of why I believe Abdul Jabbar did not deserve the MVP to Bob Pettit. Pettit was a fantastic player, averaging 25.7 points and 16.2 rebounds, but his team was tied for the second-worst record in a league with eight teams, and a player cannot be the MVP if his team is a cellar dweller. I do not doubt that he was valuable; however, with his team sporting a record of 33-39, I doubt Pettit was the most valuable. Maybe Paul Arizin (24.2/7.5/2.6, 44.8% shooting) deserved to win the MVP, as he led his team to the best record in the association by six games, finishing with a record of 45-27.
2 - Dave Cowens, 1973
A standout player for the NBA's best team, Dave Cowens was for sure one of the most valuable players in the league. However, Cowens' teammates were spectacular as well, which I believe should hurt his case. He had two other teammates put up stat lines better than 19/5/6 (John Havlicek and Jo Jo White), and another teammate put up 13/13/3 (Paul Silas). While Cowens' line of 20.5/16.2/4.1 on 45% shooting are incredible numbers, he had some incredibly solid teammates that would step up to ensure the team could still be decently successful. On the other hand, Kareem Abdul Jabbar averaged 30.2/16.1/5 on 55% shooting, though his Bucks won eight fewer games than the Celtics. Abdul Jabbar had some decent teammates, but none were on the level of Cowens' teammates, which makes Abdul Jabbar's efficiency so incredible as the leader on offense and defense. It is also worth noting that Havlicek, Cowens' teammate, placed fifth in MVP voting while Abdul Jabbar's best teammate tied for 19th.
1 - Steve Nash, 2005 & 2006
In 2005, Steve Nash averaged 15.5/3.3/11.5 on incredible efficiency, leading the Suns to a 62-20 season. Shaquille O'Neal that season averaged 22.9/10.4/2.7 and 2.3 blocks on 60% shooting from the field (leading the league), and placing 8th in DPOY voting. O'Neal's all-around presence for the Heat in his first season with the team, to me, is more valuable than Nash's incredible offense but terrible defense for the Suns.
In 2006, Nash put up 18.8/4.2/10.5 on 51.2/43.9/92.1 shooting splits as the main man on a 54-28 Suns team that lost Amar'e Stoudemire to injury. That same season, LeBron James averaged 31.4/7/6.6 and 1.8 steals for a 50-win team, Kobe Bryant averaged 35.4/5.3/4.5 and 1.8 steals (making All-Defensive first team), and Dirk Nowitzki put up 26.6/9/2.8 and 1 block a game on incredible efficiency (48% FG, 40.6% 3PT, 90.1% FT) for a 60-win team. All three of these alternative choices had at least three win shares more than Nash, with Nowitzki having over five more.
Lastly, I believe Nash's atrocious defense and incredible supporting cast over those two years (Joe Johnson, Amar'e Stoudemire, Shawn Marion, Quentin Richardson, Boris Diaw, Raja Bell, Leandro Barbosa) should have effectively eliminated his chances of winning MVP.
Honorable Mentions
Kobe Bryant, 2008
Kobe Bryant put up incredible numbers this season, averaging 28.3/6.3/5.4 and 1.8 steals for the 57-25 Lakers. However, Bryant had a significant amount of help, having notable bigs Andrew Bynum, Pau Gasol and Lamar Odom, and solid guards/swingmen in Derek Fisher, Luka Walton, Jordan Farmar, and Trevor Ariza. Conversely, Chris Paul averaged 21.1/4/11.6 and 2.7 steals, besting Bryant in FG% (48.8 to 45.9), 3PT% (36.9 to 36.1), and FT% (85.1 to 84). Chris Paul's team won only one less game than Bryant's, and Paul's team was much worse (the only players of note are David West, Tyson Chandler, and an aging Peja Stojakovic). I feel that this award was given to Bryant to make up for all the other times he could have won, such as the Steve Nash 2005 season.
Karl Malone, 1997
After 11 years of superstar play, Karl Malone was awarded the 1997 MVP award. Malone averaged 27.4/9.9/4.5 and 1.4 steals on 55% shooting, one of his finest seasons to date. However, this wasn't the only reason Malone won the MVP. His nemesis, Michael Jordan, had won the MVP three of the previous five years, and due to media bias and voter fatigue, Malone narrowly edged out Jordan for the trophy. Jordan averaged 29.6/5.9/4.3 and 1.7 steals, placing 5th in DPOY (and making the All-Defensive first team). Furthermore, Jordan's all-around game led his team to five more wins than Malone's (69-64). While Malone was a fantastic player and was certainly worthy of being considered, Jordan dominance on both sides of the ball should have won him the MVP.
---