Top 5 2000s NBA Teams That Did Not Win a Ring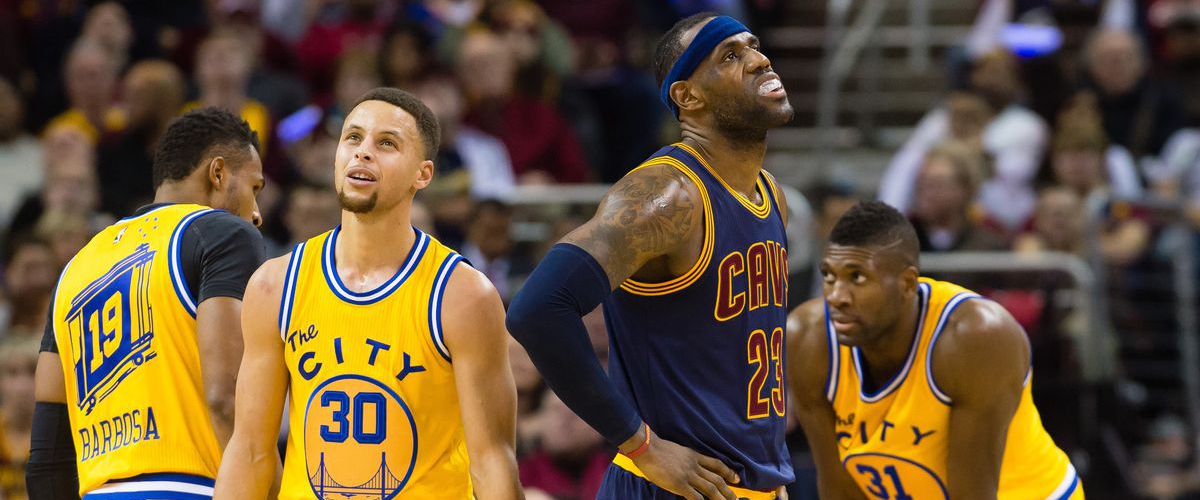 Winning an NBA title is something every NBA player dreams of when they make it into the league. Lifting the Larry O'Brien trophy and having the team cement itself as one of the greatest in NBA history is an amazing feeling for players, coaches, and owners alike, as being a part of something greater than oneself that achieves success is an incredible thing to be a part of.
However, due to many different reasons, some of the most talented teams in NBA history did not reach the pinnacle and win a championship. Sometimes a team cannot help their disappointing finish, as a key player may get injured or some questionable calls at a crucial point of a game were made. Other times, teams did not mesh well together, making their team incredible on paper but not on the court. And other times, a team may just play poorly for a few games, costing their team the chance to win an NBA title.
These are the top 5 teams of the 2000s to not win the title.
5. 2002 Kings
While the 2002 Kings are known for the controversial playoff series against the Shaq and Kobe-led Lakers, they were actually an incredibly well-rounded team. The Kings were up 3-2 in the series against the Lakers before the controversy started, and could have easily beaten the New Jersey Nets in the Finals like the Lakers did.
Notable Players: Chris Webber (24.5 PPG, 10.1 RPG, 4.8 APG, 1.7 SPG, 1.4 BPG), Peja Stojakovic (21.2 PPG, 5.3 RPG, 41.6 3PT%), Doug Christie (12 PPG, 4.6 RPG, 4.2 APG, 2 SPG), Mike Bibby (13.7 PPG, 5 APG), Vlade Divac (11.1 PPG, 10.4 RPG, 3.7 APG, 1.2 BPG)
4. 2016 Thunder
This OKC Thunder team will forever be known for their collapse against the 73-9 Golden State Warriors team. Up 3-1 against the best regular-season team in history, Kevin Durant shot 32/81 (39.5%) and Russell Westbrook shot 28/76 (36.8%) from the field in the last three games, costing their team a spot in the NBA Finals.
Notable Players: Kevin Durant (28.2 PPG, 8.2 RPG, 5 APG, 1 SPG, 1.2 BPG), Russell Westbrook (23.4 PPG, 7.8 RPG 10.4 APG, 2 SPG), Serge Ibaka (12.6 PPG, 6.8 RPG, 1.9 BPG), Enes Kanter (12.7 PPG, 8.1 RPG), Steven Adams (8 PPG, 6.7 RPG, 1.1 BPG).
3. 2004 Lakers
As outlined in coach Phil Jackson's book "The Last Season", the 2004 Laker season was full of ups and downs, led by their star players' injuries (Malone) and trials (Bryant). The Lakers sported a very top-heavy team, and at the end of the day, their title chances were squandered by rust, selfishness, and injuries.
Notable Players: Kobe Bryant (24 PPG, 5.5 RPG, 5.1 APG, 1.7 SPG), Shaquille O'Neal (21.5 PPG, 11.5 RPG, 2.9 APG, 2.5 BPG), Gary Payton (14.6 PPG, 4.2 RPG, 5.5 APG, 1.2 SPG), Karl Malone (14.2 PPG, 8.7 RPG, 3.9 APG, 1.2 SPG), Derek Fisher (7.1 PPG, 2.3 APG, 1.3 SPG)
2. 2018 Rockets
The 2018 Rockets were a spectacular team, going 65-17 in the regular season. They were up on the Warriors 3-2 in the Western Conference Finals, but an injury to Chris Paul and 27 straight missed three-point attempts later, the Rockets were bounced before making it to the NBA Finals.
Notable Players: James Harden (30.4 PPG, 5.4 RPG, 8.8 APG, 1.7 SPG), Chris Paul (18.6 PPG, 5.4 RPG, 7.9 APG, 1.7 SPG), Trevor Ariza (11.7 PPG, 4.4 RPG, 1.5 SPG), Clint Capela (13.9 PPG, 10.9 RPG, 1.9 BPG), Eric Gordon (18 PPG)
1. 2016 Warriors
The Warriors were, record-wise, the best regular-season team in NBA history, going 73-9, and the first-ever unanimous MVP in Stephen Curry. This team was especially known for their switchability on defense, and chemistry and shooting on offense. Going against LeBron James is never easy, though, and the Warriors became the first NBA Finals team to squander a 3-1 lead.
Notable Players: Stephen Curry (30.1 PPG, 5.4 RPG, 6.7 APG, 2.1 SPG, 50/45/91 splits), Klay Thompson (22.1 PPG, 3.8 RPG, 42.5 3PT%), Draymond Green (14 PPG, 9.5 RPG, 7.4 APG, 1.5 SPG, 1.4 BPG), Harrison Barnes (11.7 PPG, 4.9 RPG), Andre Iguodala (7 PPG, 4 RPG, 3.4 APG, 1.1 SPG), Andrew Bogut (5.4 PPG, 7 RPG, 2.3 APG, 1.6 BPG)
Honorable Mentions:
2013 Spurs
The Spurs from 2013 will be remembered in basketball history for one thing: being the defending team of the famous Ray Allen shot. However, this team was so much more than just an NBA Finals loser. This may have been one of the most complete teams in NBA history, and watching the Spurs then was like watching a beautifully orchestrated piece of art.
Notable Players: Tim Duncan (17.8 PPG, 9.9 RPG, 2.7 APG, 2.7 BPG), Tony Parker (20.3 PPG, 7.6 APG), Kawhi Leonard (11.9 PPG, 6 RPG, 1.7 SPG), Manu Ginobili (11.8 PPG, 3.4 RPG, 4.6 APG, 1.3 SPG), Danny Green (10.5 PPG, 3.1 RPG, 1.2 SPG, 42.9 3PT%)
2007 Suns
The Suns with Steve Nash at the helm were devastating on offense, and this was probably their best year. In 2007, the Suns led the league in scoring but struggled overall on defense, eventually falling in the second round to the NBA champion Spurs in six games.
Notable Players: Steve Nash (18.6 PPG, 11.6 APG, 45.5 3PT%), Amar'e Stoudemire (20.4 PPG, 9.6 RPG, 1.3 BPG), Shawn Marion (17.5 PPG, 9.8 RPG, 2 SPG, 1.5 BPG), Raja Bell (14.7 PPG, 3.2 RPG), and Leandro Barbosa (18.1 PPG, 4 APG).
2012 Bulls
The Bulls in 2012 went 50-16 during the lockout-shortened season and looked to compete with the LeBron James-led Miami Heat for the winners of the East that season. However, Derrick Rose's career-shifting ACL tear in the first game of the playoffs effectively shut down the Bulls' chance of winning the title.
Notable Players: Derrick Rose (21.8 PPG, 7.9 APG), Luol Deng (15.3 PPG, 6.5 RPG, 2.9 APG), Carlos Boozer (15 PPG, 8.5 RPG, 1 SPG), Joakim Noah (10.2 PPG, 9.8 RPG, 1.4 BPG), Richard Hamilton (11.6 PPG, 3 RPG).
---