Knicks get crushed by 21pts in a loss to the Celtics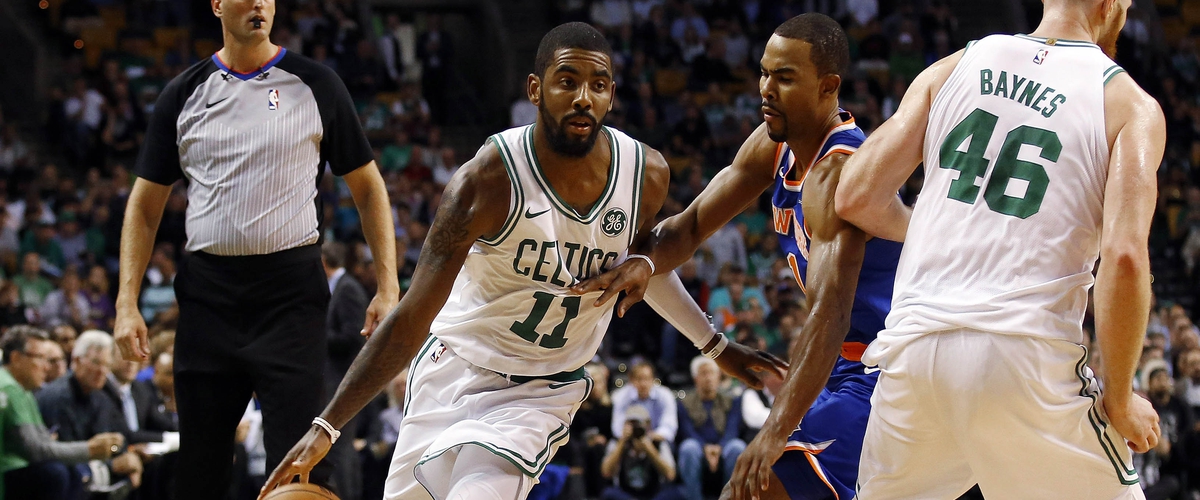 The New York Knicks winless season continues. The Celtics trounced the Knicks 110-89. They lost this game pretty early as they were down 20 in the 2nd quarter. Wherever Melo is, he has to be laughing and breathing a sigh of relief that he does not play for the Knicks anymore. We knew this Knicks team was going to struggle as they lacked a lot of talent. It showed tonight.
This team goes as far as Kristaps Porzingis takes them. Tonight he did not have it, shooting less than 30% from the field. He finished with 12pts on 3-14 from the field. It's only 3 games but it has become very clear that Porzingis needs to score at least 30 for the Knicks to even be competitive. As the season progresses every single opponent is going to play the Knicks with that in mind. The Celtics just hounded Porzingis and forced the others to try beat them and the Knicks don't have enough talent to accomplish that.
Just want to pause here and talk about those Celtic wings. Both Jason Tatum and Jaylen Brown looked great. The two had big games as they just over-matched the Knicks. Brown finished with 23pts and Tatum with 22 pts. The scary part is that Brown is 21 and Tatum is only 19, the future is bright for those two. Those two have made the Celtics a different animal. They play hard on both ends, athletic and super fast. A dangerous combination.
Back to the Knicks. This team played as though the three-point line did not exist, like in the 60s or 70s. It took them 3+ quarters to hit a three, starting 0-9, which is unbelievable in today's game. On a good note Enes Kanter had a very strong game with 16pts 19rebs, the only starter that showed up. Between Tim Hardaway and Kristaps Porzingis they made only 5 field goals on 25 shots. These two were expected to carry the offensive work-load but Hardaway has struggled.
Where has Hardaway gone? Already lots of buzz about how the Knicks over-paid for him. He has not quieted those critics with the poor start. In 3 games he has shot 9-37 from the field. He was expected to be the secondary option for the Knicks and his struggles have hurt the Knicks offense. Some of the struggles are just missing good looks. The worry is that from being the 4th or 5th option in Atlanta he has become the 2nd option with the Knicks and that maybe too much for him to handle. Hopefully the pressure is not getting to him.
Overall the Knicks keep their winless season going. At least it helps their odds to land the top pick in the draft, something the Knick fans can look forward too. For all my readers, I want to pass some good news, that I have teamed up with Spleaze, a sport's site that is about NY sports. They do memes and videos and provide articles about different sports as well. Check them out by clicking on the link:
---