NFL Fantasy winners of free agency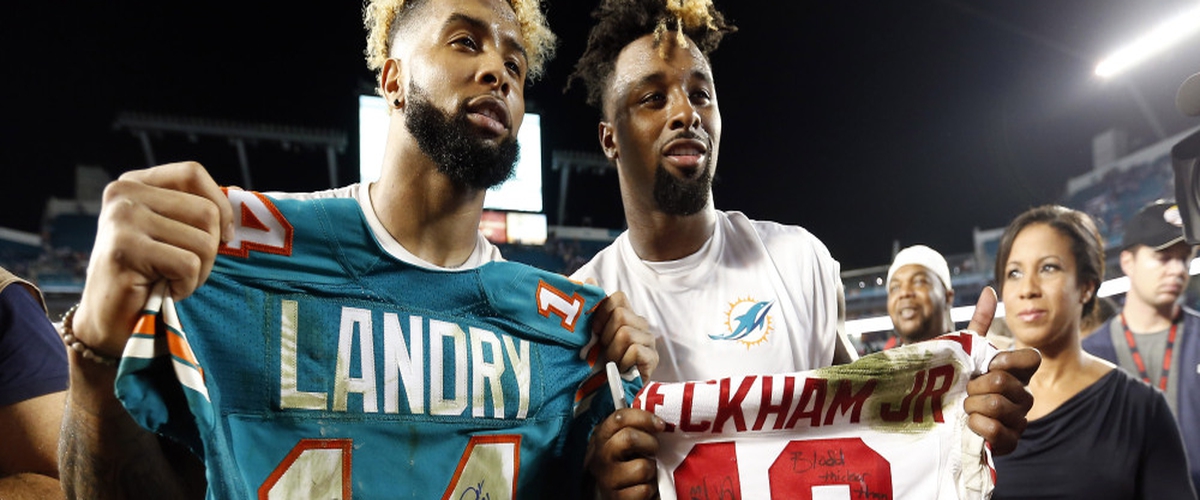 1. Cleveland Browns offence
After the acquisition of Odell Beckham, the fantasy value of the entire Browns offence increased. QB Baker Mayfield was due for an increase regardless, going into his second year, but the addition of a new top target makes him a very intriguing option going into 2019. Beckham's value also takes a notch up because he gets an upgrade at him QB and he goes to a better offence. I expect that his targets might decline a little bit, but I still expect his production to increase. In my opinion, Jarvis Landry is the biggest winner of this trade. Opposing defences will have to roll their coverage towards Beckham, leaving space for Landry to feast on those short and intermediate routes. Nick Chubb emerged as a great fantasy RB towards the end of 2018, and with a dangerous passing attack, defences can't stack the box against Chubb. I expect him to have a great year, at least for the first half of the season while Kareem Hunt is suspended. David Njoku could have some very productive games in 2019, but I don't expect him to be very consistent as a fantasy TE.
2. Mark Ingram – RB, Baltimore Ravens
After playing second string to Alvin Kamara in 2018, Mark Ingram once again gets the chance to be the leader of a backfield – this time in Baltimore. Since Lamar Jackson took over in 2018, the Ravens ran the ball 64% of the time, and they ran it well. Ingram's hard and direct running style will be a great fit for the Ravens' option game and his skills as a receiver have improved greatly over the last few years. Ingram has great upside in 2019 if the Ravens feature him in the passing game, and his volume should give him a nice floor as well.
3. Latavius Murray – RB, New Orleans Saints
While Murray has always been fairly productive when given the opportunity, the prospect of once again backing up Dalvin Cook was not a bright one. With the Saints, Murray now plays in the best offence of his career and Sean Payton has shown in the past that he knows how to keep several running backs busy.
4. Derek Carr – QB, Oakland Raiders
I do not expect Carr to be a fantasy starter in standard leagues, but in 14 team or 2QB leagues he could be a great pickup. He has shown in the past that he can play great when he has talent around him, and I think the Raiders have done a great job in free agency of giving him exactly that. Antonio Browns qualities are obvious and will make options better for every QB, and Tyrell Williams is a nice downfield threat. He will miss his TE Jared Cook, but the TE class in the draft is strong and they could add some talent there at the end of the first round.
5. Jaguars Receivers
If Jared Cook ends up going to the Saints he might have taken this slot, but as of right now he's still a free agent. Plus, this gives me an opportunity to talk a bit about my beloved Jaguars. Speaking of Jared Cook and the Jaguars: I would LOVE to see the big TE come to Duval County, but cap space is limited so I don't expect the Jaguars to make any more major moves. But to the point: the signing of Nick Foles should help the Jaguars passing attack. Personally, I find it hard to be super hyped about this move, but I can also see why it makes sense. The Jaguars have to win, and the window might not be big enough for a rookie QB to develop in time. Foles in good under pressure and can perform in clutch situations. He's also really good at getting rid of the ball quickly, which is the reason I think this is a win for the Jaguars receivers – especially Dede Westbrook and Marqise Lee. Lee is coming of a major injury, so he might take a while to get going, but I expect to Westbrook to build on a stellar 2018 campaign. Both receivers excel in the underneath routes and in creating yards after the catch, so this should be a good match for them to be more productive than
---