The Blues Beat Stars In Game 7, Double/OT Thriller.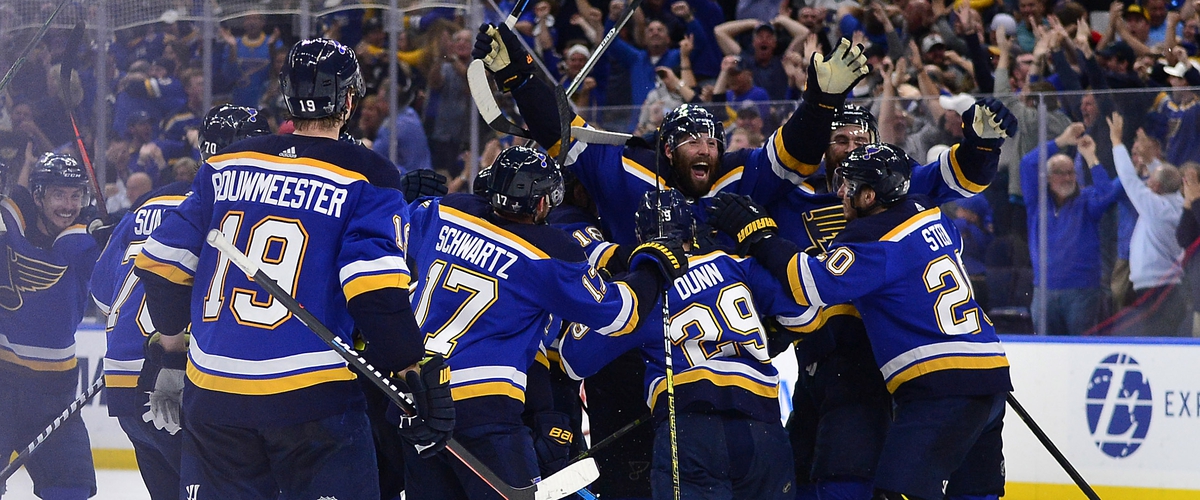 Hi Everybody, Boy Oh Boy we had a Game 7 Double/OT Thriller On Tuesday Night between The Dallas Stars and St Louis Blues. What was at Stake you ask, A Trip To the NHL Western Conference Finals.
The St Louis Blues Came Out on Top 2-1 In Double/OT To Advance to the West Finals after a 7 Game Battle With the Stars and what a Game It Was.
Patrick Maroon Was the Hero and a Hometown Hero at that. He had the Game Winning Goal In Double Overtime and Just a Side Note on Maroon, He's a Homegrown Hero At that as He's From St Louis. You have to Go all the Way Back to 1979 to Find a Hometown Hero in the Stanley Cup Playoffs to find somebody to Pull Off that Feat.
Patrick Maroon Said This Afterwards.
"Just An Opportunity to Win a Playoff Game or to be the Hero Of a Game Seven is an Honor. But to Win it In Front of the Home Fans Makes It More Special."
But There Was another Special Person Who Played His Heart Out on Tuesday Night and His Name Is Ben Bishop, Goalie For the Dallas Stars. Bishop Had 52 Saves, A Career Playoff High For Him. He's Also the Fifth Goalie In Stanley Cup Playoffs History to Face 50 Or More Shots In a Deciding Game In Playoff History.
Ben Bishop Said This Afterwards.
" I Had 52 Saves in Game Seven But It Was All For Not Because I Let My Teammates Down and I am Disappointed But We Will Be Back Next Year You Can Count On It.
Now Everybody Will Be Quick To Blame Ben Bishop For the Stars Losing Game Seven, But Before Everybody In Dallas Or Any Stars Fan Goes Out to Point the Finger I have Some Other Numbers For Game Seven You Might Want to Take a Look At.
The Blues Outshot Dallas 54-30, Including 41-16 In Regulation.
The Stars Only Had Four Shots On Goal In the Second and Third Periods, The Lowest In NHL Stanley Cup Playoff History, WOW!!!!.
That's How the Stars Really Lost the Game, Here's My Take. Don't Blame Stars Goalie Ben Bishop For the Loss In Game 7 Because in My Opinion There's Plenty Of Blame to Go Around. The Stars Only Had Four Shots On Goal When they Needed To Go Goal Crazy.
But What Can you Say About the St Louis Blues, They Were Down and Out in January. They Were in Last Place in the Division and they Were Also 100-1 Longshots to Win the Stanley Cup When the Playoffs Started, And Now they Are in the NHL Western Conference Finals. St Louis Fans Keep Cheering For Your Beloved Blues Because They Are Getting Closer to the Promise Land and that Means the Stanley Cup. Win the West Finals And you Be Closer to the Prize Know As the Stanley Cup.
---