UNC is in Huge Trouble.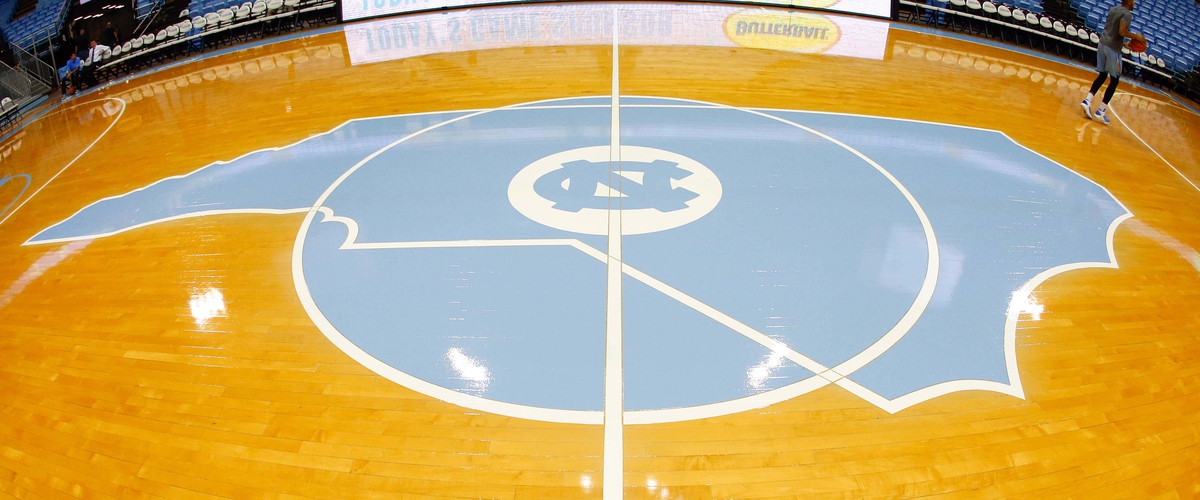 The UNC men's basketball team is in HUGE trouble already. We not even out of December and the Tar Heels of North Carolina have not shown me anything.
The Tar Heels are only 6-5 on the season and that does include a 1-2 start in ACC Play.
So what's going on, well for starters the Tar Heels are not going to have their star point guard Cole Anthony for the next 4-to-6 weeks after having an arthroscopic procedure done on his right knee.
Anthony suffered a partially torn meniscus on his right knee earlier in the season.
UNC Head coach Roy Williams addressed the media talking about the Anthony situation.
" Right now have don't have the caliber shooter that I can count on right now. Anthony's absence is hurting us as a team. I have some good players but the bench is going to be seeing some playing time until Cole returns."
Cole Anthony's absence is showing because he's only a freshman and he's put up All-American numbers so far this season. Anthony was averaging 19.1 points per game, 6.3 rebounds per game and 3.6 assists per game. Anthony's career started with back-to back double-doubles against Notre Dame and UNC Wilmington.
Then the injuries to his right knee effected UNC and Cole Anthony.
The Tar Heels have dropped four in a row..
1. Ohio State, they lost by 25 at Home.
2. Virginia, they only scored 47 points.
3. Wofford, they got embarrassed by the terriers, AGAIN AT HOME!!!!.
4. Gonzaga, they had nothing against the Zags.
So the Question now becomes who can step up for UNC. The only one I can think of is Garrison Brooks because he's the only real leader that the Tar Heels have right now.
Here are the numbers on Garrison Brooks, 12.5 PPG,8.3 RPG, 1.8 APG. Right Now Brooks is shooting 55.2 % form the floor and he's only a 65.9% free throw shooter. He's the only other player in double figures in points per game.
The Tar Heels have bee struggling and the season numbers as a team tell the story.
PPG-69.5
RPG-45.3
APG-13.4
FG%-40.3
FT%-63.8
3PT%-29.5
I have shown you why the UNC Tar Heels are struggling right now and Cole Anthony's knee injury is not helping matters any right now. Anthony is gone for 4-to-6 weeks and right now he's a potential top-5 pick in the upcoming NBA Draft. So Yes Cole Anthony is expected to be a one-and-done.
Here's my take, and Cole Anthony you might want to listen to this because I am addressing you.
Anthony has said he's going to be a one-and-done. Hey Cole I have a better idea, why don't you stay for four years and get your degree because what if this happens to you in the NBA and you have no recourse, YOUR SCREWED. I am a firm believer that any student athlete that goes to school and play their sport, but I also believe that a student athlete should get his or her degree and become somebody away from the athletic field. Think about Eddie George the former Heisman Trophy winner. He had a fantastic career at Ohio State and with the Tennessee titans, he's now on Broadway.
So Cole Anthony, If I were you I would stay at UNC and get your degree so this way if you can't play pro ball anymore you have something to fall back on.
I have always believed that you should get your education and I am still a believer on that and the bottom line is this, I have seen a lot of student athletes who go one-and done and have hit rock bottom and I don't want that to happen to Cole Anthony or anybody else for that matter. If you want to go pro wait until you get your degree and then go pro because I don't want to see you hit rock bottom. I want to see you become somebody someday.
And this for all student athletes not just Cole Anthony.
Bottom Line..
---