NBA Playoffs 2018: Cavaliers Demolish Raptors, 128-93, Clinch East Finals Spot For Fourth Straight Year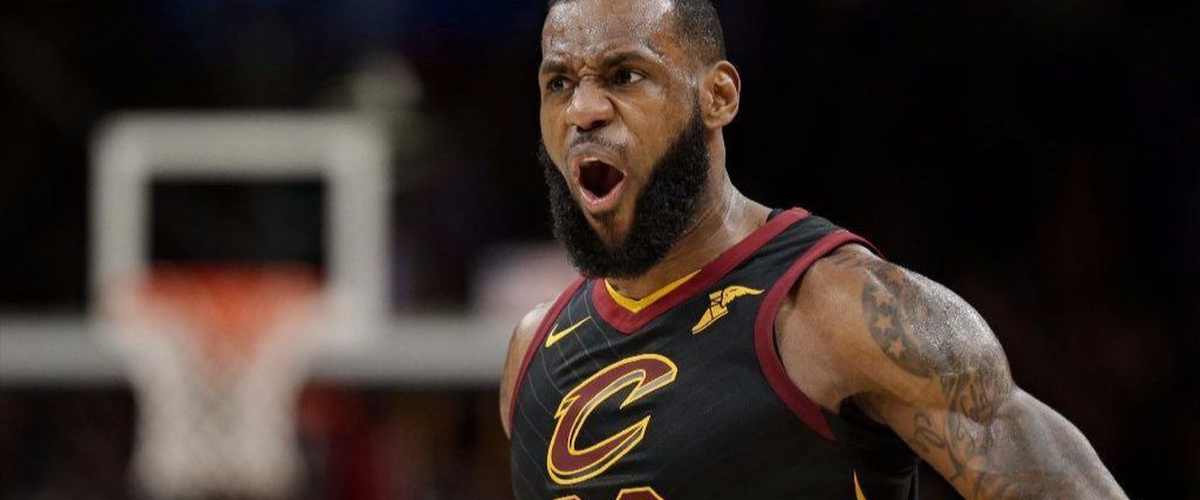 (Photo by Tony Dejak/AP Images)
The Cleveland Cavaliers completed a sweep of their Eastern Conference semifinals series as they pulled off a 128-93 victory over the hapless Toronto Raptors in Game 4 at the Quicken Loans Arena on Monday.
LeBron James played less than 40 minutes for the first time since the Game 6 loss to the Indiana Pacers in the first round. The King was his usual dominant self, recording 29 points on 12-for-19 shooting, with 11 assists, eight rebounds, two steals, and a shot block.
Head coach Tyronn Lue sent LeBron to the bench after the three-time NBA champion scored two straight jumpers in the fourth period to give the Cavs a 110-80 lead with a little less than eight minutes to go. Lue did not need to send James back in.
Kevin Love had another superb supporting performance, scoring 23 points on an impressive 8-for-13 clip. The five-time All-Star also had six boards, two steals, and two blocks in 30 minutes of play.
All of Lue's five starters scored in double figures with Kyle Korver hitting 16 points on 4-for-5 three-point shooting, J.R. Smith scoring 15 while shooting a perfect 3-for-3 from downtown, and George Hill finishing with 12 points, five assists, and three rebounds.
It was a disappointing finish for the Raptors, who are the number one seed in the East after finishing the regular season with a franchise record 59 wins and the conference's best record. Many analysts believe that they have always been psychologically rattled when facing James and rumors have emerged that the team could split up in the offseason.
Toronto's two stars were a let-down with DeMar DeRozan registering 13 points and five rebounds before getting ejected in the last seconds of the third quarter after a flagrant 2 foul on Cavs guard Jordan Clarkson.
Kyle Lowry was even more disappointing as he finished with five points and four rebounds, but had 10 assists. C.J. Miles and Serge Ibaka netted 13 and 12 points respectively as starters. Jonas Valanciunas contributed 18 points, five boards, two assists, and three blocks coming off the bench.
The Cavaliers will meet the winner of the Boston Celtics-Philadelphia 76ers series in the East Finals. Boston is currently up 3-1 over Philadelphia.
---