Golden State Warriors' Future Outlook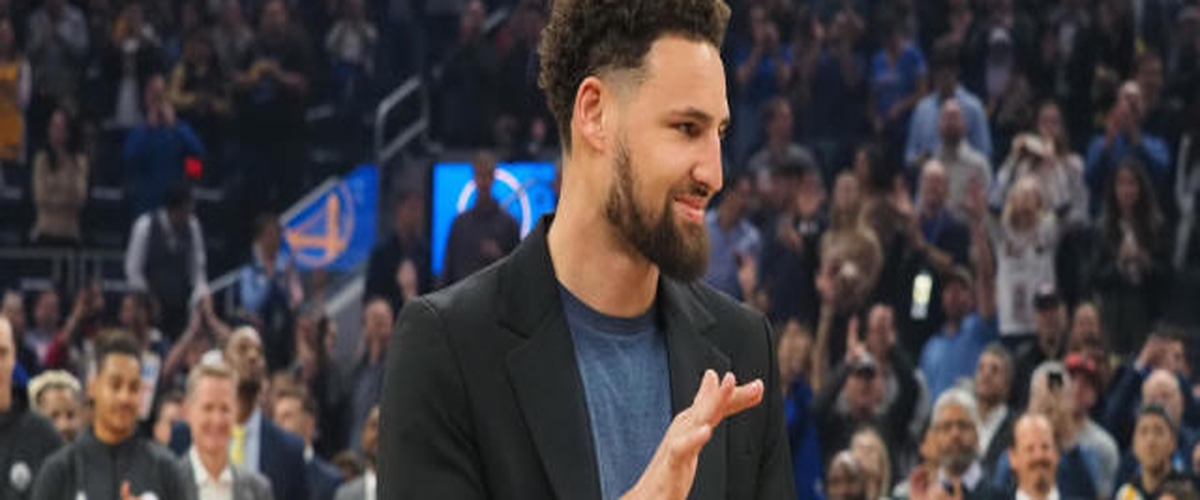 (from Google Image search of "Klay Thompson")
After discussing what the lottery teams are going to be facing going into the future, it's now time to discuss the postseason teams prematurely. However, I feel that doing this now also explains a bit about what is possibly at stake for teams. Will the Bucks' results actually affect Giannis' decision? If Philly fails, do they trade Embiid or Simmons? Does the small-ball experiment in Houston actually work? All of these are examples for the remaining NBA teams (and the Warriors, who likely will return next season to a much better standard of basketball) and why their future will be impacted by the playoffs.
The 2020 Western Conference Champions are...not the Golden State Warriors. Yes, for the first time in half a decade there will be a new Western Conference Champion, since the Warriors are off to an NBA-worst 12-45 this season. Yes, they have been without Stephen Curry, Klay Thompson, Draymond Green and Kevon Looney for many games, and lost players like Kevin Durant to free agency and Andre Iguodala to trade, so they aren't retaining much from those great teams. But many in NBA circles think they have a chance to bounce back next year, so let's see if that will be the case.
WHO'S GONE:
Nobody. They are the only team without a free agent next season. They do have plenty of guys who are on minimal contracts that can be cut at almost no cost to the team, but no real free agents.
WHO'S LEFT:
C-Kevon Looney, Marquese Chriss*, Dragan Bender*
PF-Draymond Green, Eric Paschall, Allen Smailagic
SF-Andrew Wiggins, Zach Norvell*, Juan Toscano-Anderson*
SG-Klay Thompson, Damion Lee, Jordan Poole
PG-Stephen Curry, Ky Bowman, Jeremy Pargo*
*=could very easily become a "free agent" and aren't long-term contributors regardless
The Warriors have a starting lineup assuming health for next season, and a very good one at that. They still have a team that resembles somewhat of what they looked like prior to Durant's arrival, just without the bench. Assuming all the players with a "*" leaves, it's not a bad group of fringe-role players. Based on playing in pretty much every game, Paschall might even be the team MVP. He's actually become a solid contributor, but they need more.
WHAT'S NEXT:
They will likely ride this group for another run at the NBA Finals, although it is highly unlikely for that to happen. Maybe they can try for something like what the Bulls did for their second three-peat after Michael Jordan returned from retirement, which is similar to all of the injuries, but it would require cap wizardry that the Bulls just never had to deal with to this extent. Those five projected starters will cost $135 million next year, and that's including Looney's $5 million for fun. They will have a high draft pick in the draft, and probably another selection, and if they nail those then that will help tremendously. But who will come in and sign a minimum deal without a real guarantee for a ring? I mean, there's Courtney Lee's and Anthony Tolliver's out there, but that's not much help. They are better than the Jeremy Pargo's of the world, but they can't go out and sign somebody even like an E'Twaun Moore without expecting them to pull a David West and take the absolute minimum.
Basically, the Warriors have to hit on their draft selections to get this roster up to nine contribute-able players, and hit on one or two more minimum veteran free agents. Here's a sample roster...
C-Looney, rookie, Smailagic
PF-Green, Paschall, Patrick Patterson
SF-Wiggins, E'Twaun Moore, rookie
SG-Thompson, Lee, Poole
PG-Curry, rookie, Bowman
I mean, they could theoretically do better, but that should be the worst the roster looks next season. And assuming full health, that's a playoff team with a chance to push for the Finals. Unless I'm severely underestimating the coaching talents of Steve Kerr and the capability of the other 11 guys on this roster without a ring, I see them as more of a "pretender" than a title contender.
---