Indiana Pacers' Future Outlook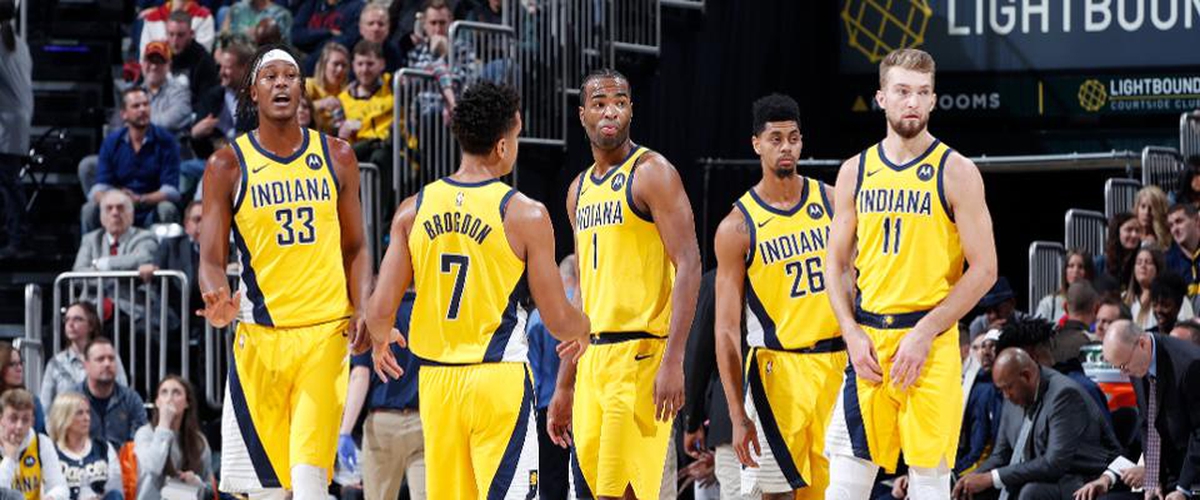 (From Google Image Search of "Pacers")
After discussing what the lottery teams are going to be facing going into the future, it's now time to discuss the postseason teams prematurely. However, I feel that doing this now also explains a bit about what is possibly at stake for teams. Will the Bucks' results actually affect Giannis' decision? If Philly fails, do they trade Embiid or Simmons? Does the small-ball experiment in Houston actually work? All of these are examples for the remaining NBA teams (and the Warriors, who likely will return next season to a much better standard of basketball) and why their future will be impacted by the playoffs.
The Pacers I feel like are the forgotten team in the NBA, as it just seems like there is nothing really discussed about them on a daily basis. They are currently 10 games over .500 and in the sixth spot in the East, so they are the worst of the good teams at this point. They have an All-Star and an injured but capable when healthy star. They have a bunch of players in their 20's who are having good, not great, seasons. They also don't have any "foolish" contracts but they aren't in cap heaven either. Let's see if the future makes things more dramatic in Indiana.
WHO'S GONE: G/F Justin Holiday, F Alize Johnson, G/F JaKarr Sampson
Holiday is the only one of note here, and he also the oldest Pacer at 30. He has played in every game at about 8.4 points, 3.5 rebounds and 2.8 assists in 25 minutes, which aren't bad numbers for a bench guy. He's making a minimum salary, so he likely will use this off-season of not very good free agents to try and get one last check before considering retirement in a few seasons.
WHO'S LEFT:
C-Myles Turner, Goga Bitadze
PF-Domantas Sabonis, TJ Leaf
SF-TJ Warren, Doug McDermott
SG-Victor Oladipo, Jeremy Lamb, Edmond Sumner
PG-Malcolm Brogdon, Aaron Holiday, TJ McConnell
Like shown in the free agent group, this team isn't going to have much turnover barring any trades. It usually is a good thing, since there were a lot of new additions last off-season and building chemistry will be helpful. They also will get a full season from Oladipo too. There also aren't any clear logjams in this roster either, as it is obvious who should start and who should be a backup.
WHAT'S NEXT:
The Pacers aren't better than the Bucks even with Oladipo, but they should try and find a way to be ready to try and move to the Finals for the possibility of Giannis departing. Trading Turner for multiple parts would be the best way to try and add via trade, and although his contract is pretty high he is a young player still at 23 and is a three-point shooting and rim protecting center. It's a rare combination, but the Pacers already have Sabonis who was an All-Star and is signed for longer and cheaper so moving on from Turner isn't the end of the world. I almost feel like Turner hasn't really improved and has peaked already in the past few seasons.
With only Oladipo coming off the books next off-season among the six starters this roster has, it's hard to really think of anything dramatic the Pacers could do. They likely will continue to be good, not great, and be a playoff team that loses in the first or second round. Yeah, making the playoffs is better than not making the playoffs, I just don't see a way for the Pacers to improve significantly in the next two seasons, which kind of makes them stuck in the low-end of the postseason.
---