The Best Rookies in Madden '18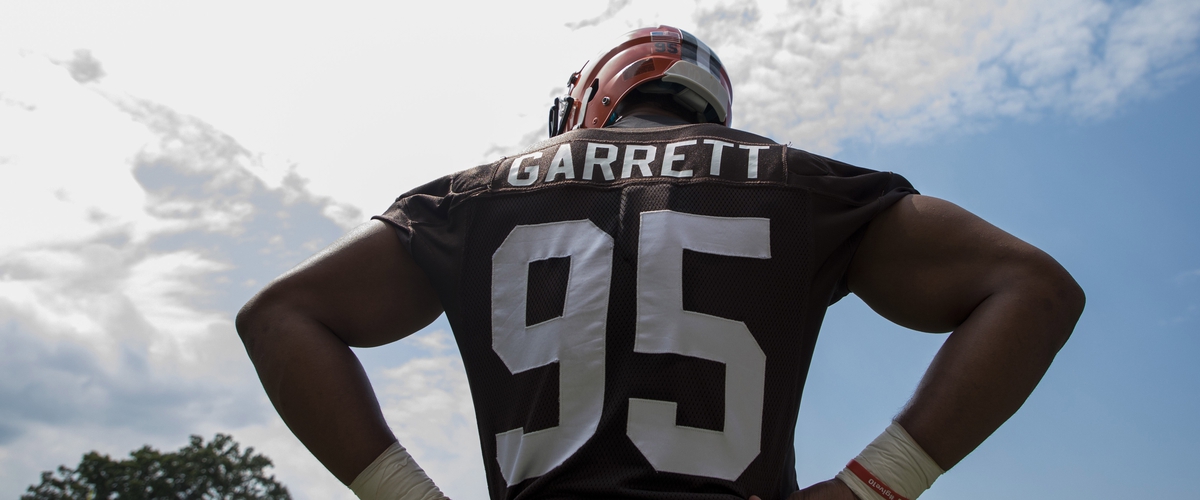 One of the many reasons I absolutely love Madden.
Not only do we get to live out the dream of coaching an NFL team and controlling a franchise, but we get a little scouting report into this year's rookie class before the season begins.
Monday, the EA Sports crew putting the finishing touches on Madden '18 released the ratings of every player in the first round. Here are three players to definitely play with when the game is released August 25th.
1. Myles Garrett, defensive end, Cleveland Browns (83)
Unsurprisingly, the #1 overall pick from this year's draft takes the top spot. Myles Garrett out of Texas A&M is an absolute freak on the defensive side, and it looks like the Browns finally drafted a high quality player in the first round.
Garrett was an All-American in his final year with the Aggies, and finished his career with 32.5 sacks. Safe to say he will be a starter on a Browns defense that is looking for answers trying to stop the run.
I might have to do a road to glory franchise mode with Browns so I can use Myles.
Individual ratings that jump out to me are his 96 strength, 84 speed, and 90 acceleration. Fast, big, strong, and a sack machine. Myles Garrett could be unstoppable in this edition of Madden.
2. O.J. Howard, tight end, Tampa Bay Buccaneers (82)
This could come as a bit of a surprise for football fans who didn't closely follow the Alabama Crimson Tide and tight end O.J. Howard, but I think this rating is spot on.
Clearly, the Bucs got a steal at #19 with Howard who is the second highest rated player out of the 32 first rounders. O.J. has the perfect NFL tight end body and abilities.
He's a reliable run blocker, and is a fantastic receiving tight end when needed, giving Jameis Winston yet another reliable receiver to go along with Mike Evans and newly acquired veteran DeShaun Jackson.
I am a bit surprised with how fast the EA Sports team put him, at 87, but his catching ability should be in the mid to high 80's without a doubt. Howard is 6'6", 242 pounds.
Look out for this freight train of a blocker, and a downfield threat for the Bucs. He's already drawing comparison to Martellus Bennett and Jimmy Graham.
3. Jamal Adams, safety, New York Jets (81)
What do you know, all three of these players come from the SEC. In my opinion, the best conference in the country.
The All-American, All-SEC first teamer in 2016 Jamal Adams is set to move into a starting role with no competition whatsoever in front of him in a Jets defense that needs all the help it can get.
Adams is a hard hitting, ball hawk who reminds me of Ed Reed, Ha-Ha Clinton Dix, or Brian Dawkins. He's incredibly fast, has great awareness, and great open field tackling abilities.
His hit power is off the charts at a 90, but his tackling is lower than I would've expected at an 82. I'm a little shocked at his awareness rating at a 72 as when I saw Adams play with LSU, he always seemed to be one of the most vocal players on the barking out directions to his teammates.
I'm rather certain that once the season begins, that rating will jump up to the high 70's, low 80's.
Honorable Mentions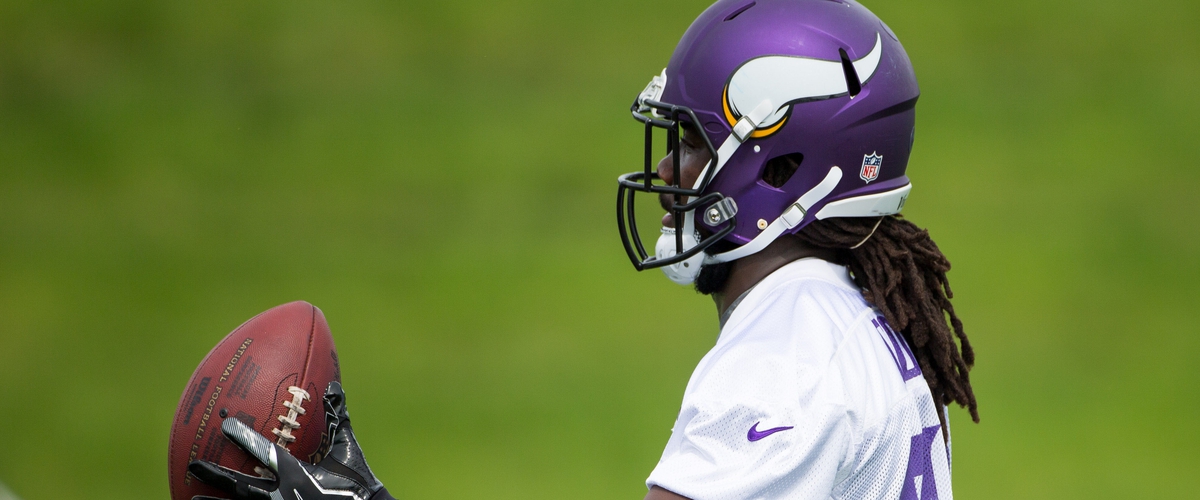 Dalvin Cook, running back, Minnesota Vikings (80)
I find it hard to believe that Dalvin Cook is rated lower than Christian McCaffery, because I think Cook has all the intangibles to be a great running back for several years with the Vikings.
He's bigger than Christian, he's faster, and he's stronger. If the Vikings do one thing really well, it's run the ball between the tackles. And that is exactly what Cook is great at. I think it'll be really hard for him to replicate what Adrian Peterson did in his 8 full seasons with Minnesota, but Cook is a great replacement for the recently departed Peterson.
Taco Charlton, defensive end, Dallas Cowboys (75)
Taco makes the honorable mentions list because who doesn't want to have a guy named Taco on their team? I can't wait to hear the in-game commentators say his name.
Reuben Foster, linebacker, San Francisco 49ers (76)
Not only can Reuben Foster lay the lumber, but he can make the form tackle when it's needed. The middle linebacker was the 'quarterback' of the Alabama defense for the last two seasons, and he had a great fall in 2016, registering more than 10 tackles in 5 games, all against ranked opponents.
Remember what he did to Chad Kelly?
---