Trevor Lawrence's COVID-19 diagnosis will not affect Clemson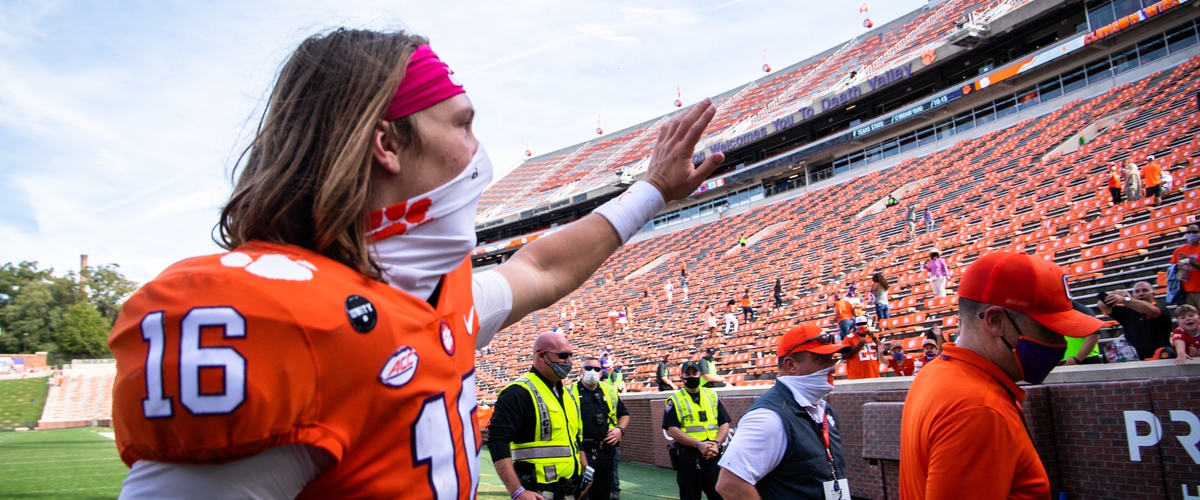 The Clemson Tigers are the number one team in the country for good reason. They have arguably the best quarterback in the country leading the way in Trevor Lawrence, Dabo Sweeny is rivaling Nick Saban for the title of best recruiter in college, and the Tigers have four-year starter Travis Etienne at running back.
What possibly could slow down this spectacular squad in 2020? Well, COVID-19, of course.
Instead of preparing to dismantle Boston College like everyone is expecting - Clemson is favored by 24 and has a 97 percent chance to win the game according to ESPN's PickCenter - the concern has turned to the health and well-being of the leader in the Heisman race, Lawrence.
Lawrence announced on his Twitter account that he had tested positive on Thursday and would miss the game against BC tomorrow morning.
There is little doubt Clemson will be fine in this game as Boston College is not the most competitive team in the ACC and Dabo has a MONSTER of a freshman quarterback waiting for his chance to replace Lawrence.
D.J. Uiagelelei was not only a five-star recruit and the highest rated pocket-passer in the 2020 class, but he is maybe the biggest QB you will see. Period.
He is listed a 6'4", 250 pounds. To put that into perspective, Derrick Henry is an inch shorter and the same weight! This should not be allowed! Having enrolled in January, Uiagelelei earned the role of backup in fall camp and has appeared in all six games thus far this season.
He has the raw talent, decent experience, and can run the ball like a fullback when needed. The Tigers will be just fine for this game, but the question now becomes, will Trevor Lawrence be cleared ahead of the huge game with Notre Dame a week from Saturday? It might come down to a day-of decision.
---