Assessing the College Football landscape thus far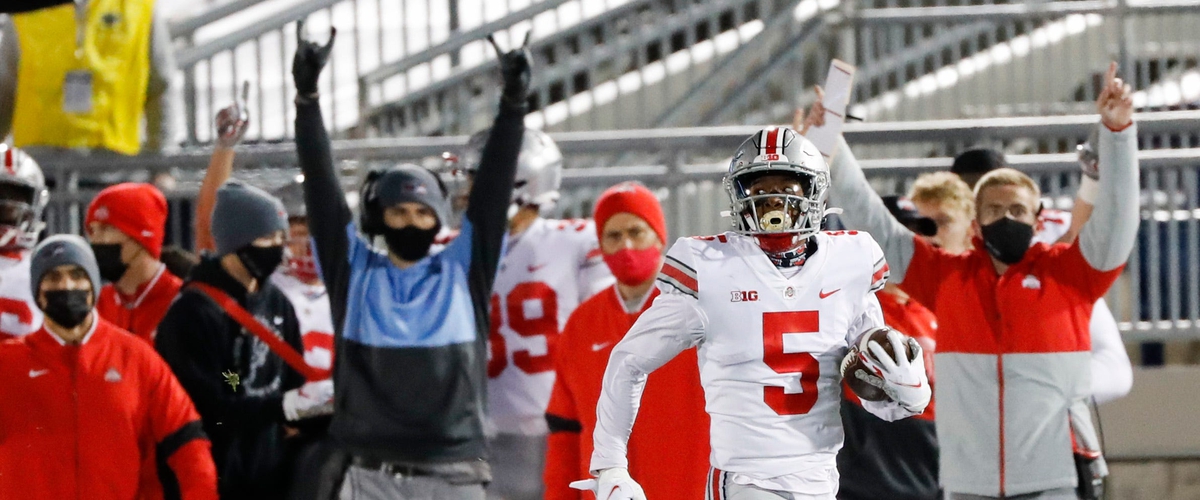 In the bizarre world of COVID-19, college football is doing its damn best to stay on course and play a full regular season and postseason. Though there have been several hiccups - the Big Ten and Pac-12 starting late, COVID outbreaks at Wisconsin and Florida, and games being postponed/cancelled - there is a TON to digest already.
Here, we take a look at the rankings, top stories, and give you predictions for the College Football Playoffs. Let's dive in!
Rankings
1. Clemson
2. Alabama
3. Ohio State
4. Notre Dame
5. Georgia
6. Cincinnati
7. Texas A&M
8. Florida
9. BYU
10. Wisconsin
I will begin by saying that the AP Top-25 poll means little to nothing right now considering one of the Power Five conferences has not started its season. How can Oregon and USC both feature here when they haven't played a game? The rankings should be based solely on what has happened on the field during 2020. Period.
Do away with preseason rankings and do away with these teams having their spot 'protected' if you will.
Feature only teams that have played and shown they are worthy of being in the Top-25. Northwestern and Louisiana should both be in the rankings here over the two Pac-12 teams. Northwestern is 2-0 and ULL is 2-1 with their only loss coming against #15 Coastal Carolina in an incredibly tight game.
The top-three teams in the country are correct - not in that order, however - but I several issues with four through 10. I will save that for another long-winded article, but I will conclude this section by saying, how on God's green earth is Auburn in the top-25? At 4-2, they were smoked by Georgia and failed to score a touchdown and lost to South Carolina, a team that has barely managed six wins over the last few seasons.
That win over LSU means nothing this year. Give me a break!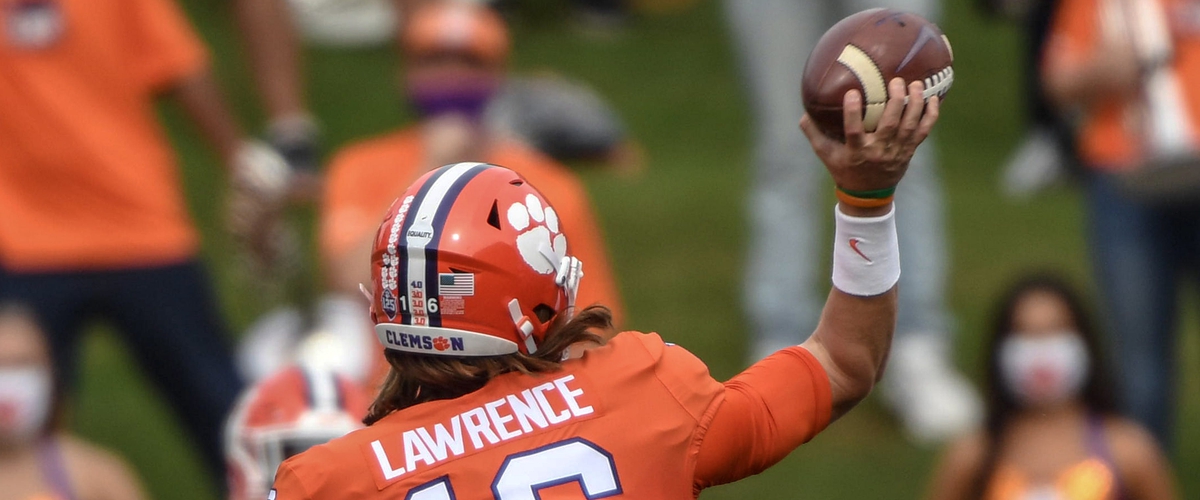 Top Stories
#1 Clemson hosts #4 Notre Dame without QB Trevor Lawrence
This has dominated the sports airwaves since the news broke on Saturday, but it is a huge deal that Dabo Sweeny and the Tigers will be without Lawrence.
Freshman D.J. Uiagalelei was quite impressive in his first college start, but Clemson dug themselves an 18-point hole in the first half against Boston College! They cannot do that against the Fighting Irish, however, I don't trust Ian Book and the Notre Dame offense to come close to 28 points total in this game.
Members of the media and rival schools may think that Notre Dame has the advantage with Lawrence absent, yet that is far from the case. All around, Clemson is the far better team and we will once again see that Brian Kelly's team is highly overrated and undeserving of the fourth spot in the polls.
Mac Jones for Heisman is real!
I wrote about it yesterday and I will say it again today. MAC JONES FOR HEISMAN!
Compared to 2019's winner, Joe Burrow, Jones is blowing the former LSU leader's statistics out of the water.
Jones' stats through six games:
- 2,196 yards
- 78.5 completion percentage
- 16 touchdowns
- 2 interceptions
- 210.3 passer rating
- 12.4 yards per attempt
Mac Jones is outpacing both of the former QB's under Nick Saban - Tua and Jalen Hurts - and doing it against conference opponents. I don't think the magnitude of this can be overstated.
Wisconsin - Purdue cancelled amid COVID-19 outbreak
Wisconsin came out read hot in the first game of the season against Illinois. True freshman quarterback Graham Mertz went 20 for 21 for 248 yards and five touchdowns in his first start ever and the hype surrounding the Badgers was very real!
That is until Mertz tested positive for coronavirus along with now 27 other members of the team. The game last weekend against Nebraska was called off and the same has been done for this week's matchup with Purdue.
So, it looks like Wisconsin might only play eight games this year? How will that affect the rankings come the end of the season.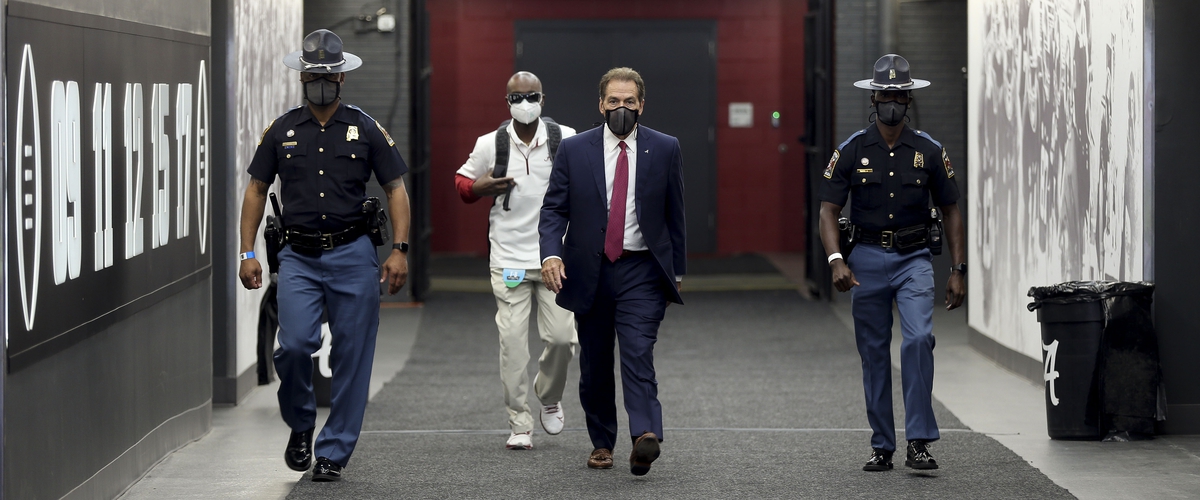 Predicting the College Football Playoff
There's no point in beating around the bush here. Clemson, Alabama, and Ohio State will all make the playoff and in that order.
Things get interesting when discussing who makes it in at #4.
Could Notre Dame still make it if they lose to Clemson? Can a one-loss SEC team make it? That team is more likely to be Texas A&M because Georgia will in all likelihood represent the East in the SEC Championship game against the Crimson Tide.
There is still plenty that can happen over the next few weeks.
---