You can run, but you can't hide, LSU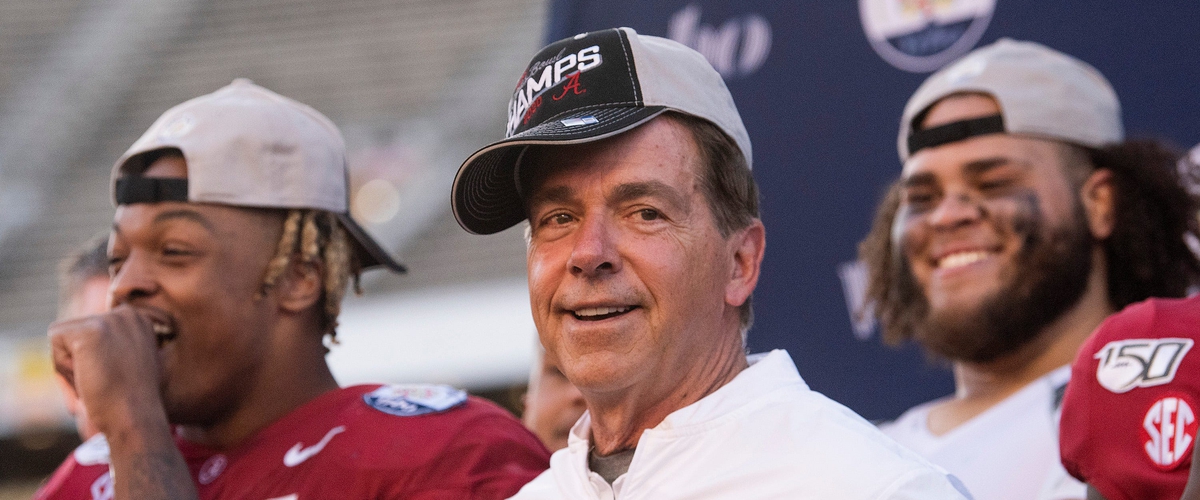 This quote is the one Nick Saban and all Alabama football fans have been mulling over for a few days now.
"Ed Orgeron says LSU was practicing for Arkansas at the beginning of the week because they 'didn't think the Alabama game would happen.'"
Hm. How interesting Ed. You began preparing for a game 12 days away without getting a ruling from the SEC office in Birmingham that the game against the Crimson Tide originally scheduled for Saturday was postponed? What? To all my diehard football fans - or even casual fans - when have you EVER heard of a coach looking ahead or over an opponent regardless of the circumstance?
I don't want to call it a conspiracy, but something very strange is going on in Baton Rouge. And I am not here to say that LSU purposefully wanted the game against Bama cancelled or postponed, but the circumstances under which the game was called off and the way Orgeron has responded to reporter questions on the issue is odd indeed.
Alabama - plus LSU and Auburn - will now have two full weeks off to rest up and heal. While this could be seen as a good thing for some, it is incredibly worrisome as an Alabama fan or an SEC fan.
From the Alabama perspective, fans want revenge for what happened in 2019. Quite simply. And based on the odds posted for the game and the line (Alabama -22.5) this game was bound to be and will eventually be incredibly one-sided. It is just a matter of when it happens.
For SEC fans as a whole, this week was a brutal one. Four games have been postponed and now nearly all 14 programs in the conference have experienced a COVID-19 scare or an outbreak and we are just past the halfway point of this shortened season.
The good news for Bama is that this rivalry game will likely be played on December 19th. The conference has announced another built in weekend for this season that will allow teams to play all 10 games of the regular season.
Come on Coach O! You are just prolonging the inevitable!
---