Boston Celtics v Houston Rockets - NBA Match Preview and Predictions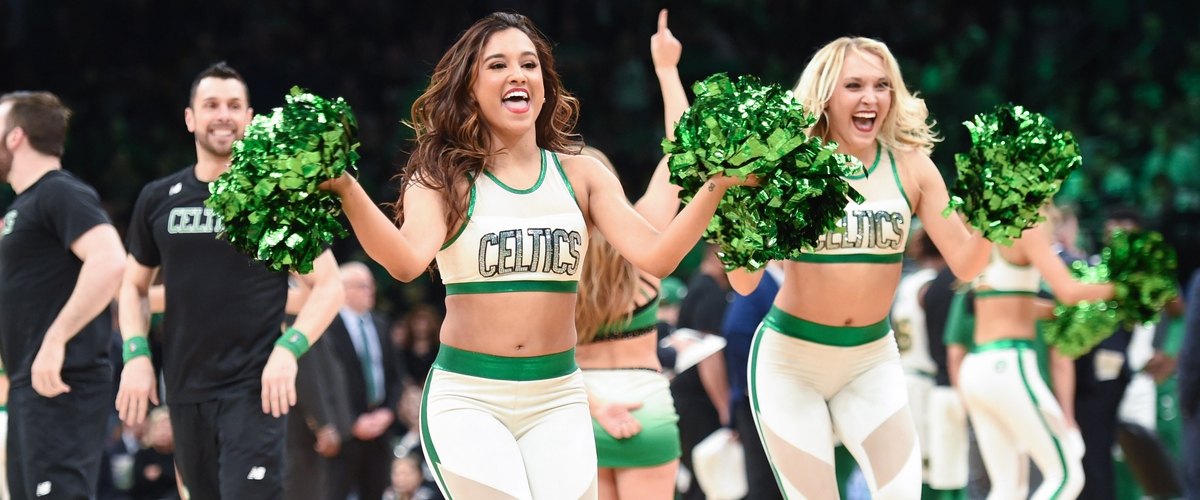 Boston Celtics v Houston Rockets - NBA Match Preview and Predictions
After a streak of 4 consecutive wins, Houston Rockets travel to Boston, where they will prove their worth against Celtics, who try to look past the unresolved issues within a team to defend TD Garden.
Boston Celtics ended their run of 4 consecutive defeats with a win against Washington Wizards on Saturday after a tough match that ended with a final score of 107:96. The match started off well for the home side, who entered the 2nd quarter with a double-digit lead (30:20), but let their guard down and let Wizards catch up to them, reducing the margin to 4 points (49:45). The 3rd quarter was not much different, with Washington further reducing Celtics lead to only 1 point (82:81). The last quarter looked promising for Wizards, who closed the gap in the first minutes, but Celtics woke up at the right moment and pushed on to finish the match with 11 points to spare. A solid effort from Washington, however, they were no match for Celtics strong defence, which left them with only 40,4% accuracy from the field. The win for Celtics was a much-needed one to gain some confidence before playing against the hot Houston Rockets, who are coming into this match after a 4 game winning streak, which started with an impressive 112:118 win over Golden State.
Houston Rockets are one of the strongest teams as of now. With a 4-1 record in the last 5 games, they have managed to bounce back from a 2 straight defeats against LA Lakers (111:106) and Minnesota Timberwolves (121:111) in mid-February. Looking at their last 4 games, Houston defeated GSW (112:118), Atlanta Hawks (119:111), Charlotte Hornets (113:118) and Miami Heat (121:118) on Friday. However, those wins did not come easy for the "Beard" and the company, which is especially true for their last 2 games against Charlotte Hornets and Miami Heat, where Rockets won by catching up to their opponents in the last quarter. Against Charlotte Houston were behind by double digits in the 3rd quarter, however, they managed to close the gap early into the last quarter. A similar story happened on Friday when they faced Miami Heat. In that match, Rockets were behind by up to 21 points at the start of the 3rd quarter, but an impressive 35:20 4th quarter saved them the troubles of loosing. The man of the match against Miami was no other than Harden who racked up 58 points, 10 assists and 7 rebounds, which was only 2 points shy of reaching his personal best of 61 points against Knicks in January. Weakened Houston will come into this match with Green, Gordon, Faried and Shumpert all doubtful, while Celtics will only most likely miss Baynes, who still has some issues with a foot injury.
Verdict & Prediction
Celtics have not been too good lately, especially with 4 consecutive defeats leading to the win against Wizards. Nonetheless, Celtics are a team that despite all the issues they may have never disappoint in important matches, and it would be hard to deny playing against Houston Rockets is anything less than an "important match". Rockets on the other side are on a 4 game winning streak, which surely boosted their confidence before heading to Boston, but with missing key players and (still) a mediocre defence, they will be put to the test at TD Garden. Taking all into consideration, I like Celtics here better. I expect them to put their differences aside and stop the hot Rockets from winning 5 in a row. Additionally, I am confident Celtics will be able to take advantage of Rockets poor defence, while Rockets, are expected to continue with their impressive scoring, especially with Harden, who is coming from a 58 point game against Heat.
Prediction: Celtics to win
Prediction: Over 225.5
For more previews and predictions, visit us at www.betting-previews.com
---