BREAKING: Boogie Cousins to New Orleans
The Sacramento Kings made the move they swore they weren't going to make in trading franchise player DeMarcus "Boogie" Cousins. The Pelicans will be shipping Buddy Hield, Tyreke Evans, Langston Galloway, their 2017 first round pick, and a future 2nd round pick in exchange for Boogie and Omri Casspi. Boogie will be teaming up with Anthony Davis to form one of the best front courts we have seen.
Boogie has been having a monster season in Sacramento, posting 27.8 points, 10.6 rebounds, and 4.8 assists per game so far this season. He and Davis are widely considered maybe the two best big men in the game, as Davis has posted a similarly impressive 27.7 points, 11.9 rebounds, and 2.5 blocks per game. Questions may arise as to whether the two can co-exist, but with both having the ability to work in the post or step out to the three-point line, they should be able to find a way. One major key to this deal is that New Orleans did not need to give up point guard Jrue Holiday in the deal. Holiday, Davis, and Cousins will form one of the top "big 3's" in the game today.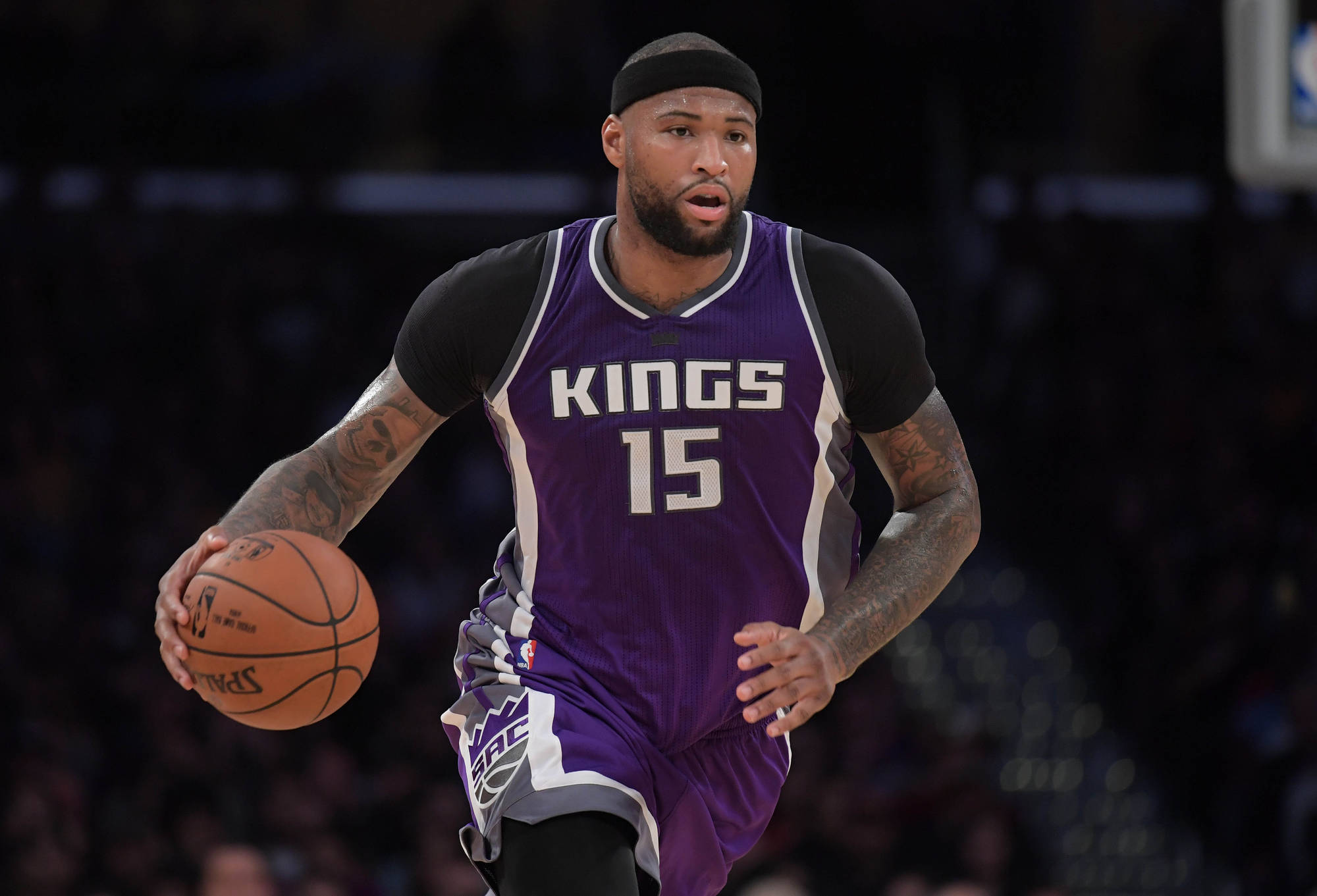 Kirby Lee-USA TODAY Sports
Sacramento will be hoping Buddy Hield, last year's lottery pick for the Pelicans, is able to live up to his potential. So far he has disappointed this season, and looks like he may never be better than a good role player. Tyreke Evans started his career in Sacramento, posting big numbers his first few seasons, before moving to New Orleans. Evans was a key contributor for New Orleans the last few years, but has struggled in his limited time this season. Langston Galloway is a nice young backup point guard. His potential may never be more than a reserve, but he is a young piece that can be used in the rebuilding of the Kings. Another big piece is this year's first round pick, as this draft class is thought to be very promising. The Kings will have to hit on the pick they receive from the Pelicans to make this deal worth it. Omri Casspi is a reserve forward, who is not expected to have a huge impact on the Pelicans.
The Pelicans had been in the market for a center for weeks now. They were rumored to be working on a deal with the 76ers for Jahlil Okafor, but the 76ers were asking for too much in return. They were also rumored to be in discussions with the Pacers surrounding forward Paul George, but nothing came of it. The Lakers were also said to have interest in Cousins, though they thought the Kings were asking for too much in return.
Boogie is a free agent at the end of next year, so the Pelicans are betting big that they will be able to sign him once free agency hits. The prospect of playing alongside another superstar in Anthony Davis for years to come should be enticing for the big man, and he is from Alabama, which certainly helps the Pelicans chances. The Pelicans are just 2.5 games out of 8th place in the West, and this move will make them heavy favorites to secure the final playoff spot.
As the trade deadline draws closer, more deals are sure to happen. We'll be sure to keep you updated throughout the week. We may not see any other deals with near the impact of this one, but there will surely be some trades in response. Stay tuned for more current sports stories. Don't forget to follow us on social media. You can find us on Facebook, Instagram @beyondthemetrics, and Twitter @byondthemetrics
---