Final Four Keys to Victory
This year features one of the most unlikely final fours we have seen. South Carolina and Gonzaga make it to the final four for the first time, Oregon makes it for the first time in over 80 years, and North Carolina makes it for the 20th time. If you like experience from coaches, North Carolina has the clear edge on the field, but we aren't here to talk about experience, we are here to give you the keys to victory for each team in their final four matchups.
North Carolina vs Oregon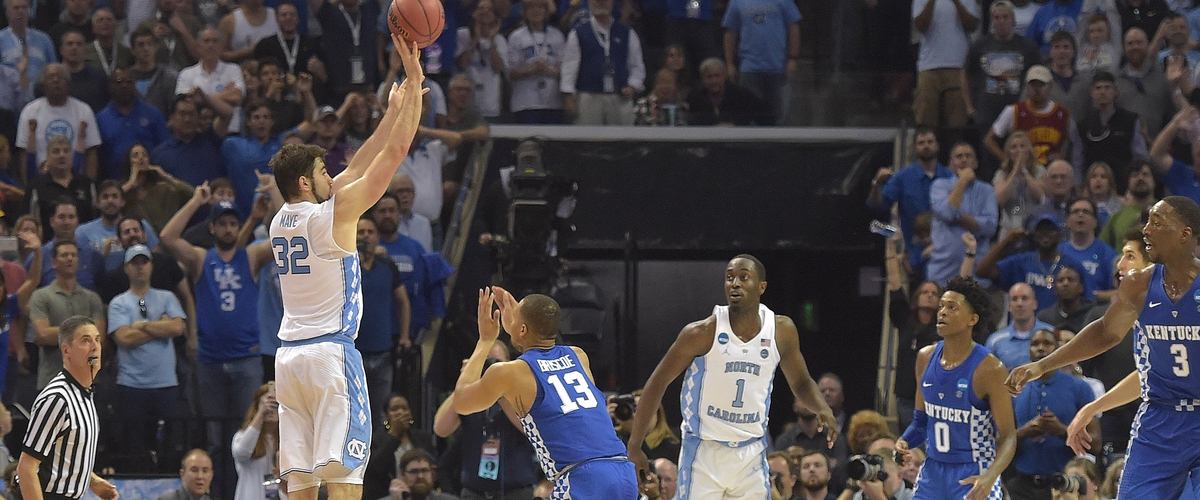 North Carolina wins if:
They play their own game and control the paint. They have been struggling a bit shooting the ball, especially from 3, but they have been dominating in the paint. If they continue to control the paint and get just a reasonable amount of jump shots to fall, it will be a long night for Oregon.
North Carolina's bigs have the ability to control the game on both sides of the floor. Their offensive rebounding presence is often a dictator in the way games are played, and they disrupt opponents in the paint on defense. Kennedy Meeks and Tony Bradley in particular are offensive rebound machines. If they continue to crash the offensive glass, they will have their way in the paint against Oregon, and will advance to the championship.
Oregon wins if:
Jordan Bell plays the same way he did against Kansas. Bell blocked 8 shots against Kansas and grabbed 13 rebounds. If Bell is swatting shots out there like it's volleyball again, it will make the Tar Heels hesitant to play their own game controlling the paint. If Oregon can dictate how the game is played, forcing North Carolina into being a jump shooting team, they have a good chance to win.
It will be key for Oregon to knock down shots, because North Carolina's bigs have been dominant in defending the paint in the tournament. Dillon Brookes and Tyler Dorsey, two guys that are 40%+ from 3, need to have big games shooting the ball. If Oregon keeps swatting shots in the paint, and they are able to hit consistently from 3, they will advance to the championship.
Prediction: North Carolina 85 Oregon 79- A couple big offensive rebounds down the stretch by North Carolina's bigs will end up sinking Oregon in their fight to advance
Gonzaga vs South Carolina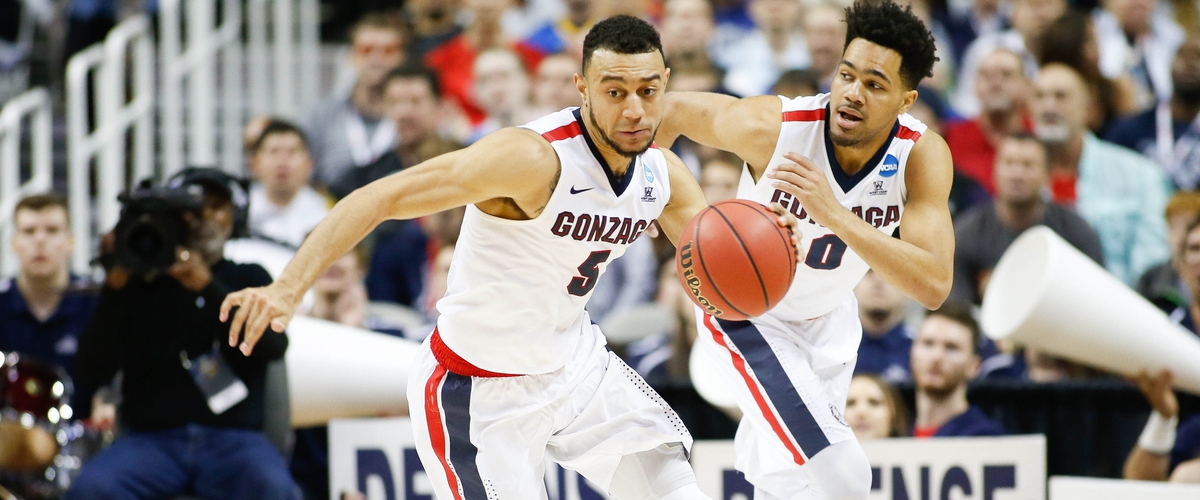 Gonzaga wins if:
Nigel Williams-Goss is the Nigel Williams-Goss that played against Xavier and not the Nigel Williams-Goss that played against West Virginia. Williams-Goss is the most key player for Gonzaga in controlling how their offense is played. Against Xavier he played freely, kept the ball moving, kept the game more up-tempo, and Gonzaga dominated the game. Against West Virginia, he allowed himself to be bullied around and West Virginia completely controlled the pace and style of the game.
When Gonzaga plays their own game, they are tough to beat. They consistently find the open shot, as evidenced by their teams 51% shooting on the season. Much of that has to do with the guard play. If Williams-Goss plays well and plays his game, Gonzaga will score too many points for a weak offensive team like South Carolina to be able to keep up.
South Carolina wins if:
They bully Gonzaga into playing a South Carolina style game. South Carolina has advanced this far by dominating on the defensive end of the floor. They held both Florida and Duke to 41% shooting, and Baylor barely over 30%. If West Virginia was able to bully Gonzaga, South Carolina could potentially do the same. They have big, physical guards who can just overpower smaller guys like Williams-Goss, and this will be key to keeping the score down. The higher the score, the more the game favors Gonzaga.
South Carolina doesn't offer a whole lot offensively outside of Sindarius Thornwell. Thornwell has averaged over 21 points per game this season for a team that has barely managed to crack 70 points per game on average. If the Gamecocks can keep the score down and Thornwell goes for no less than 20, they can move on to the final.
Prediction: Gonzaga 76 South Carolina 68- South Carolina tries it's best to play bully ball and win a defensive battle, but Gonzaga does just enough offensively to move on to their first ever National Championship game.
Who do you think advances to the National Championship? Once the teams are set, we will have a breakdown of the National Championship matchup for you as well. What do you think the key to victory this round is for each team? Comment and let us know! Stay tuned for more current sports stories. Don't forget to follow us on social media. You can find us on Facebook, Instagram @beyondthemetrics, and Twitter @byondthemetrics