Chris Sale Heading to Red Sox in Blockbuster Trade
The White Sox have officially agreed to trade ace Chris Sale to the Red Sox in a trade involving who many believe the be the top prospect in all of baseball, Yoan Moncada. The Red Sox will also include pitcher Michael Kopech, Victor Diaz, and Luis Basabe. The Washington Nationals were rumored to be strongly pursuing Sale, but lost a bidding war to the Red Sox.
Sale has been a top 6 finisher in the Cy Young race every year since 2012. In 2016, he went 17-10 with a 3.34 ERA and 233 strikeouts. He has long been one of the most feared starting pitchers in the game, with a sidearm lefty release reminiscent of Randy Johnson. He will be added to an already strong Red Sox rotation featuring 2016 Cy Young winner Rick Porcello, along with David Price, Steven Wright, and Drew Pomeranz.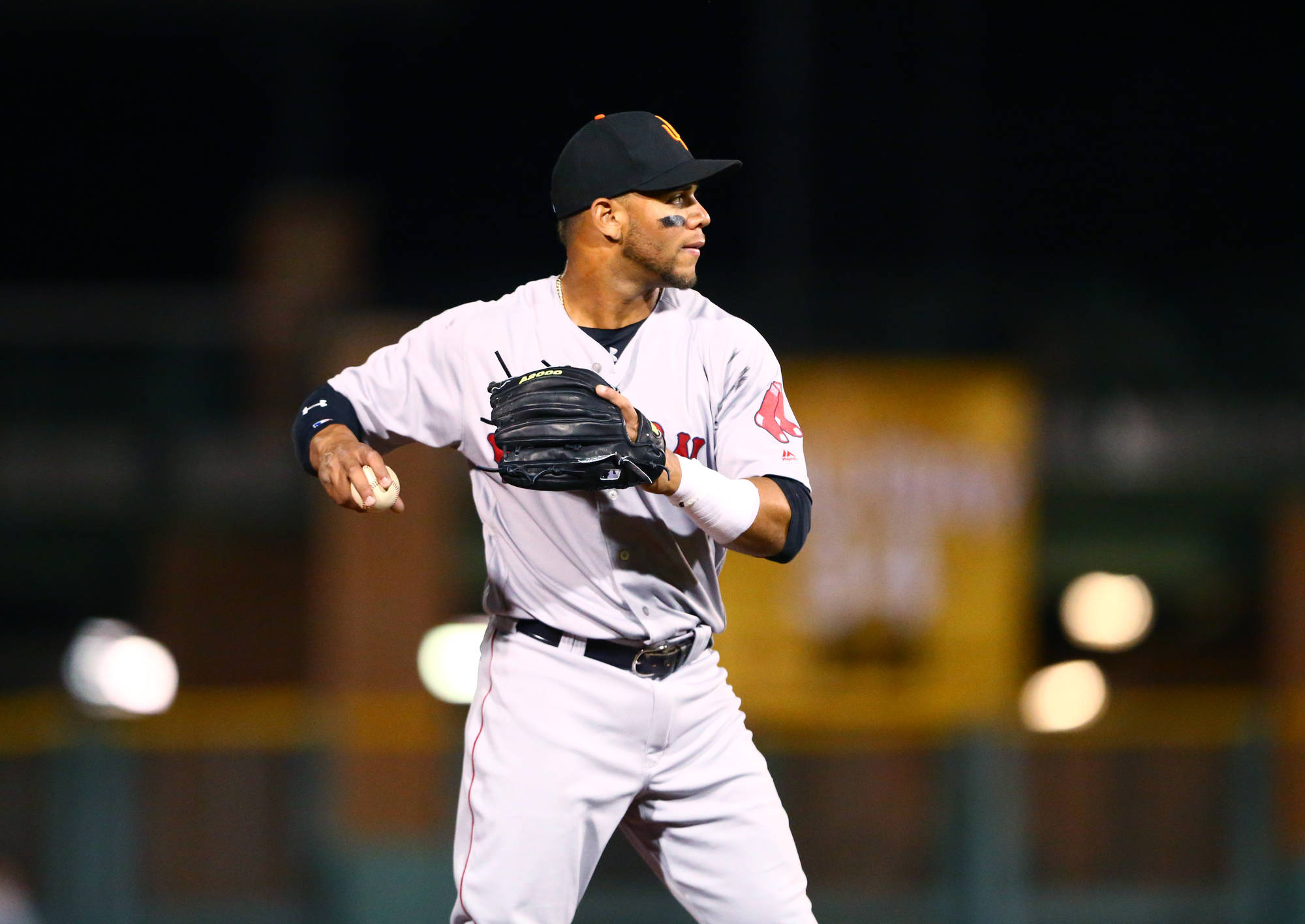 Mark J. Rebilas-USA TODAY Sports
Moncada will likely pencil right in to the White Sox Starting lineup in 2017. In 2016 between AA and AAA, in 106 games Moncada batted .294 with 15 home runs and 62 RBI's, to go with 45 stolen bases. At second base, many scouts believe he has the ceiling of a Robinson Cano with better speed. Kopech is likely to start the year in AA following a 2016 campaign where he went 4-1 with a 2.08 ERA in 12 starts in A and A+. The right hander is said to reach 100+ mph on the radar gun, but also comes with some concerns following a 50 game suspension for testing positive for a performance enhancing substance.
Did the Red Sox give up too much? Did the White Sox get enough of a return? Comment and let us know! Stay tuned for more current sports stories. Don't forget to follow us on social media. You can find us on Facebook, Instagram @beyondthemetrics, and Twitter @byondthemetrics.
---