FIFA World Cup 2018: Team of the Tournament
The World Cup in Russia featured some truly outstanding performances. A number of world class players cemented their status as the world'd best, while a number of players finally announced themselves on the world's stage.
If, like me, you are suffering from World Cup Withdrawal Syndrome, here is a team featuring the stand-out performers from Russia 2018.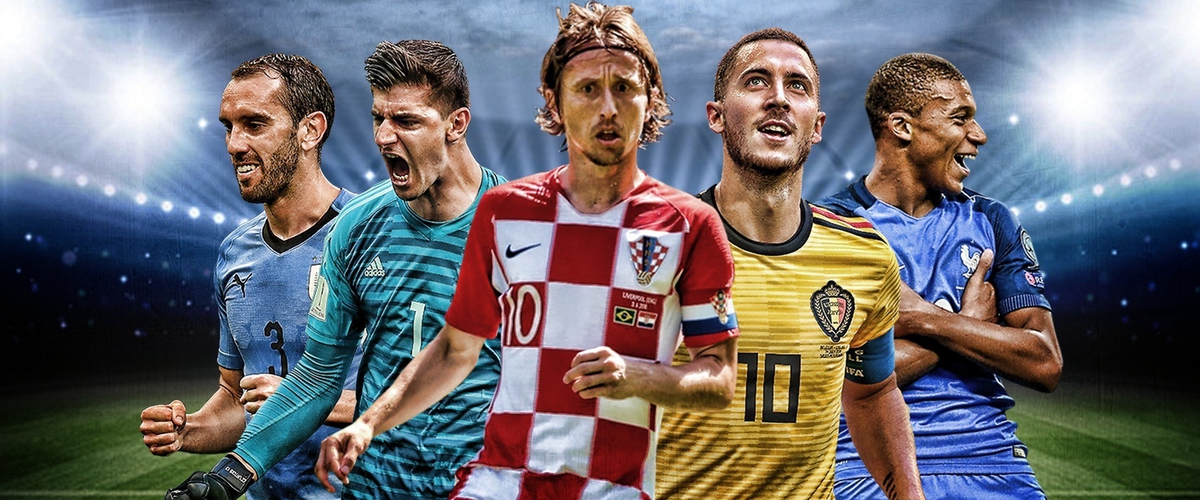 (4-3-3)
GK: Thibaut Courtois,
RB: Kieran Trippier, CB: Raphael Varane, CB: Diego Godin, LB: Sime Vrsjalko,
CDM: N'Golo Kante, CM: Paul Pogba, CM: Luka Modric,
RW; Kylian Mbappe, ST: Romelu Lukaku, LW: Eden Hazard.
Bench- Jordan Pickford, Domagoj Vida, Harry Maguire, Kevin De Bruyne, Coutinho, Antoine Griezmann, Harry Kane.
Goalkeeper: Thibaut Courtois (Belgium)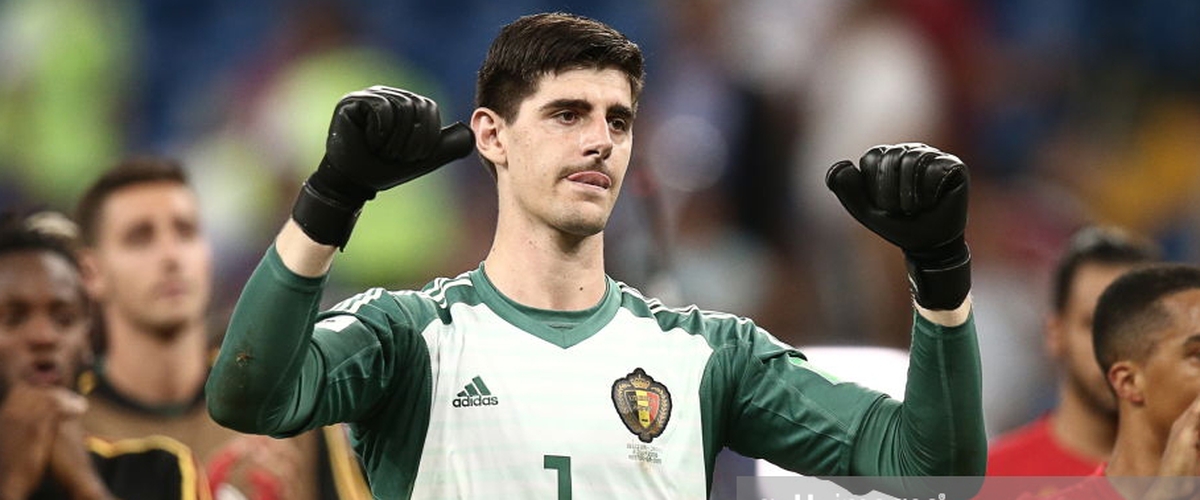 Courtois was virtually flawless all summer. After a tough season at Chelsea many saw him on the way out, however his performances for the Red Devils (pun intended) may have Chelsea think twice over his potential switch to Real Madrid. At the very least his market value has gone up, and for the first time since his time at Atletico Madrid, he is being considered among the top three keepers in world football- Karius better watch out!
The Belgian shot-stopper was reliable through the group but really came to the fore during the intense quarter final against Brazil. He alone dragged his nation to the semi-final, making 8 saves, most notably denying Neymar with a fingertip save in the dying embers of the game. That performance alone ensured he won the Golden Glove ahead of Hugo Lloris and other competitors.
Right Back: Kieran Trippier (England)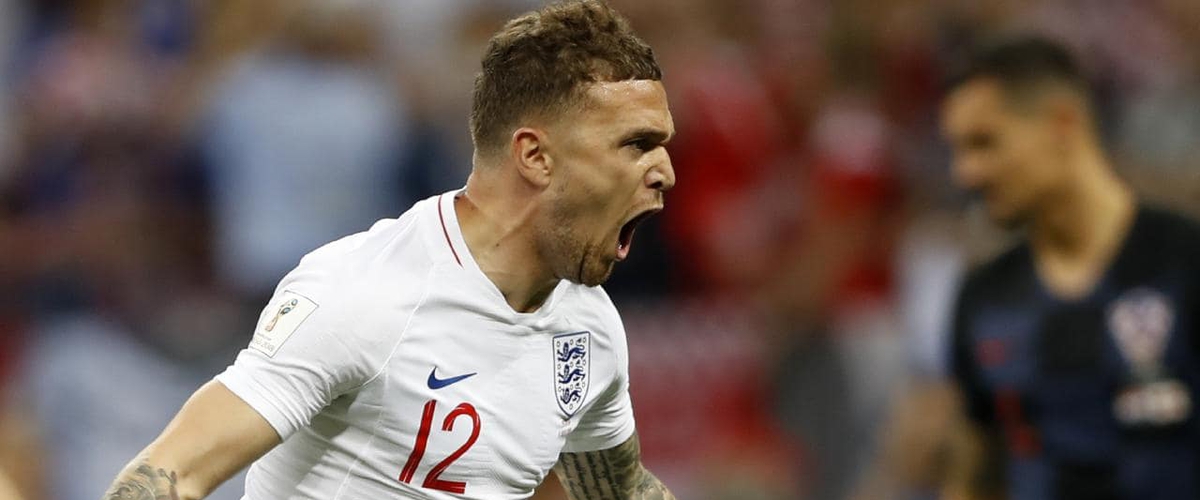 Going into Russia 2018 there was huge debate over who should start for England at Wing Back in Southgate's 3-5-2 system. Many believed Kyle Walker, on the back of a title-winning season at Manchester City, was best suited for the role. However, after just 20 minutes against Tunisia one could see Trippier's incredible crossing. Whether it be from set-pieces or open play, Trippier consistently put the ball in dangerous areas for the likes of Harry Kane and Harry Maguire to exploit.
Considering 9 of England's 12 goals came from set-pieces, with Trippier being creator-in-chief, he arguably had the biggest impact on the side. He finished the tournament with 24 key passes, outdoing the likes of Kevin De Bruyne and Neymar, while also remaining solid defensively. His excellent free-kick against Croatia was reminiscent of David Beckham in his prime and capped off an incredible tournament.
Center Back: Raphael Varane (France)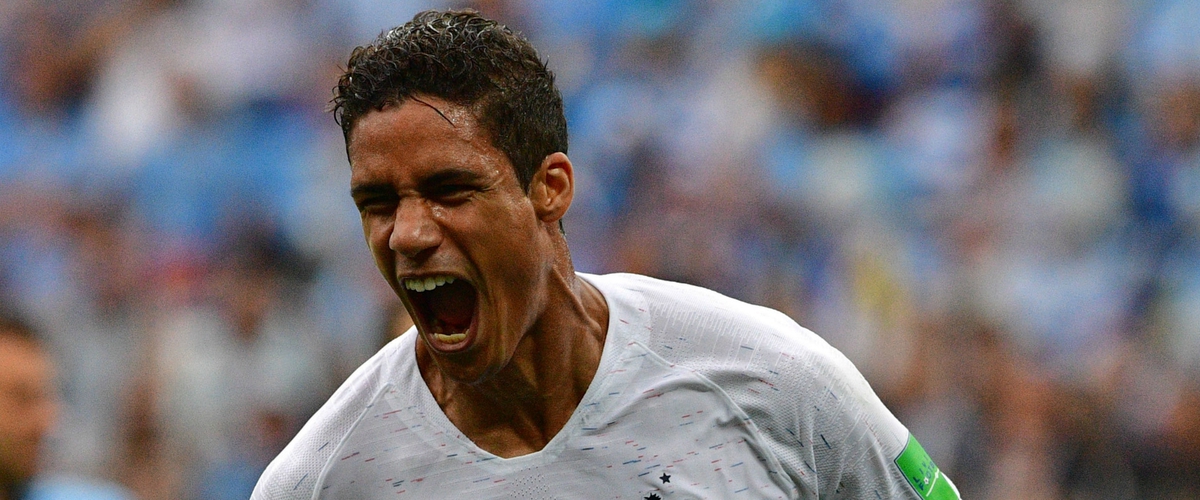 At just 25 years old, Raphael Varane has won 16 major trophies, and is yet to lose a final. Boasting 4 Champions League titles, 2 La Liga winners medals and now a World Cup, the Frenchman is on his way to cementing his status as one of the world's best defenders. He formed a solid partnership with Samuel Umtiti and reminded many of Sergio Ramos at his peak- vocal, strong, quick, comfortable on the ball and a threat from set-pieces. This may just be the tournament Varane finally steps out of his team-mates shadow.
He kept 4 clean sheets through the tournament, and managed to prevent players like Romelu Lukaku and Luis Suarez from scoring. He displayed incredible maturity and composure, marshaling the French defense. Additionally he scored a crucial header against Uruguay in the Quarter Finals.
Center Back: Diego Godin (Uruguay)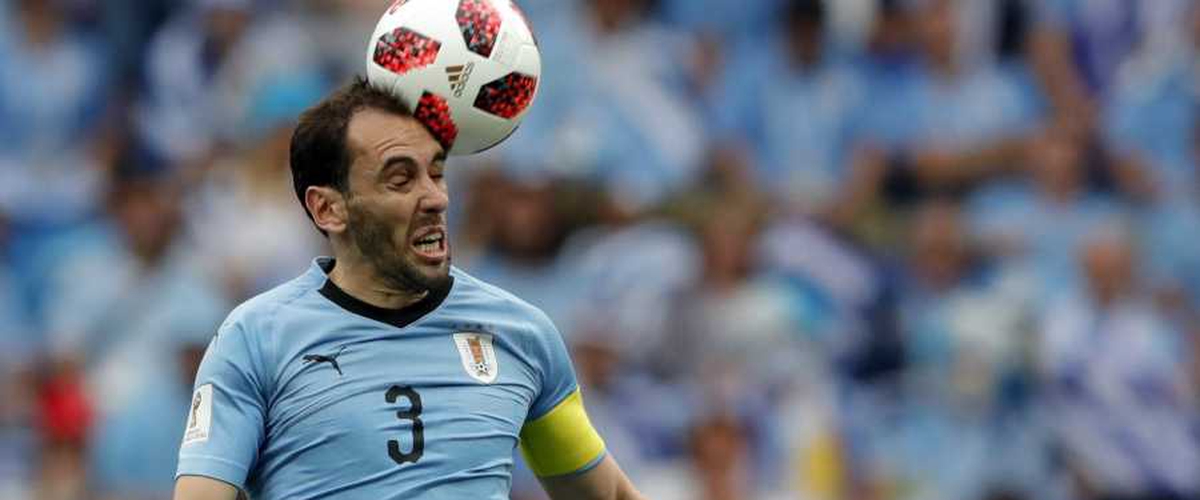 Godin has long since established himself as one of the world's best defenders, leading the best defense in Europe in Atletico Madrid. He replicated his club form alongside compatriot Jose Gimenez, keeping 3 clean sheets en-route to the Quarter Final.
Godin was incredible in denying Cristiano Ronaldo any hint of an opportunity and admirably lead a solid Uruguay squad. His leadership is something that is rare in global football and has always been a threat from set-pieces.
Left Back: Sime Vrsjalko (Croatia)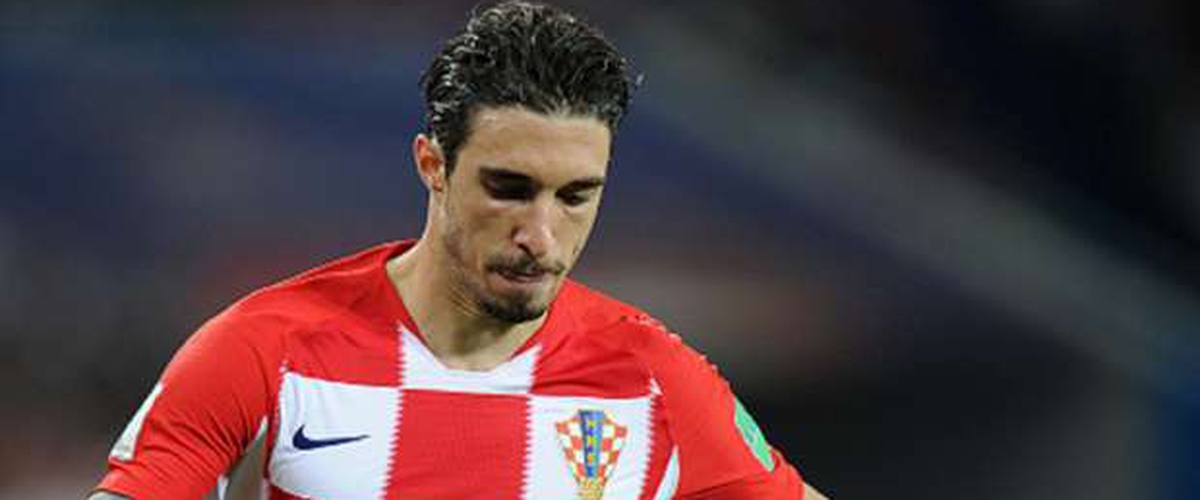 Admittedly I have cheated a bit in including Vrsjalko, a natural right back, at the left-back slot, but such was his undeniable quality through to the final. Another one who plays for Atletico Madrid, Vrsjalko was predictably solid defensively, as Croatia reached the final.
He really shone, however, in an attacking sense, where he often played as a winger and added much needed width in the final third. His assist for Ivan Perisic's equalizer against England was an example of his incredible delivery, and big game pedigree. He was relentless through the tournament and a vital cog in the Croatian system.
CDM: N'Golo Kante (France)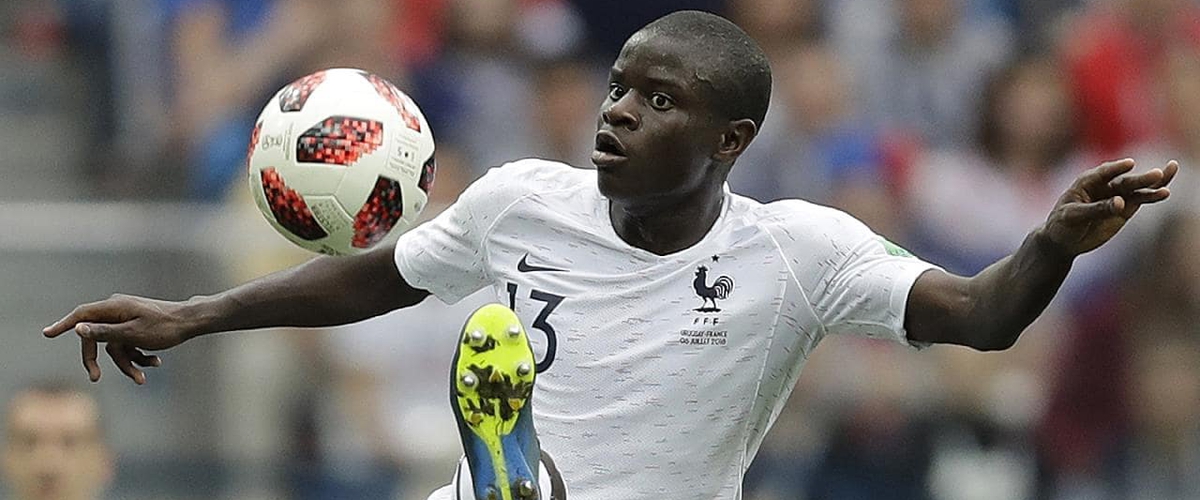 Such was Kante's quality throughout the tournament, that his one 'average game' coincided with France being dominated by Croatia in the first half of the final. He is a crucial element of whatever team he plays for as he allows those around him to excel. Kante boasted the most ball recoveries and interceptions through the tournament and ensured Franc were solid throughout.
Paul Pogba jokingly admitted that Kante had '15 lungs' as he ran his opponents into the ground and allowed the likes of Pogba and Griezmann to express themselves. He was critical to the counter-attacking style that France employed as his instinct to nip attacks in the bud ensured France were never under constant pressure. He added another element to his play in Russia as he demonstrated his ability to spray passes and carry the ball forward when needed.
CM: Paul Pogba (France)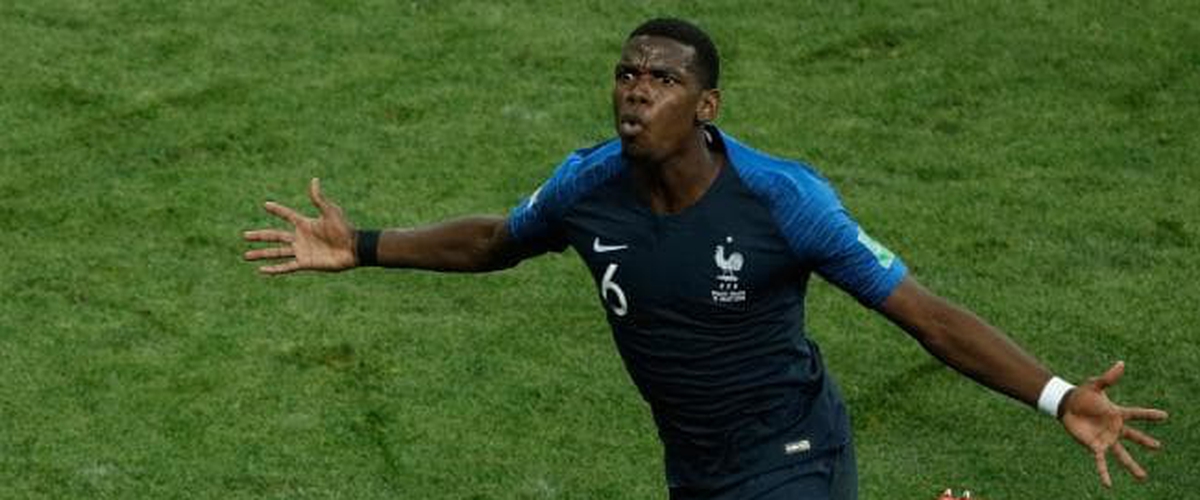 Leadership, Maturity, and Game Intelligence. These are the three attributes that Paul Pogba added to his athleticism and flair in Russia. Off the back off two tough seasons in Manchester, where he has perhaps unfairly received criticsm, Pogba silenced all his critics. One just needs to hear his speech at half-time in the World Cup Final, invigorating his team-mates and setting an example of excellence.
While Pogba can only boast 1 official goal to his name, he was a key part of their victory against Australia, playing Griezmann in behind the Socceroos defense, ultimately winning a penalty. Moreover his deflected shot earned them the dramatic winner. He came up clutch in the knockout stages, being a constant threat with his vision and partnership with Kylian Mbappe- sending the teenager through on goal on multiple occasions. He put in an incredibly disciplined and professional performance against Belgium, showing that he can defend. Against Croatia he showed the best facets of his game, creating the most chances, completing the most successful passes for France, and having the joint most interceptions. He topped of the performance by scoring the crucial third goal. Most of this without his partner Kante, showing that he does not necessarily need him to thrive. We might just be seeing a new Paul Pogba in the Premier League next season- with more confidence and maturity to his game. Maybe he can finally live up to the lofty expectations and his price tag.
CM: Luka Modric (Croatia)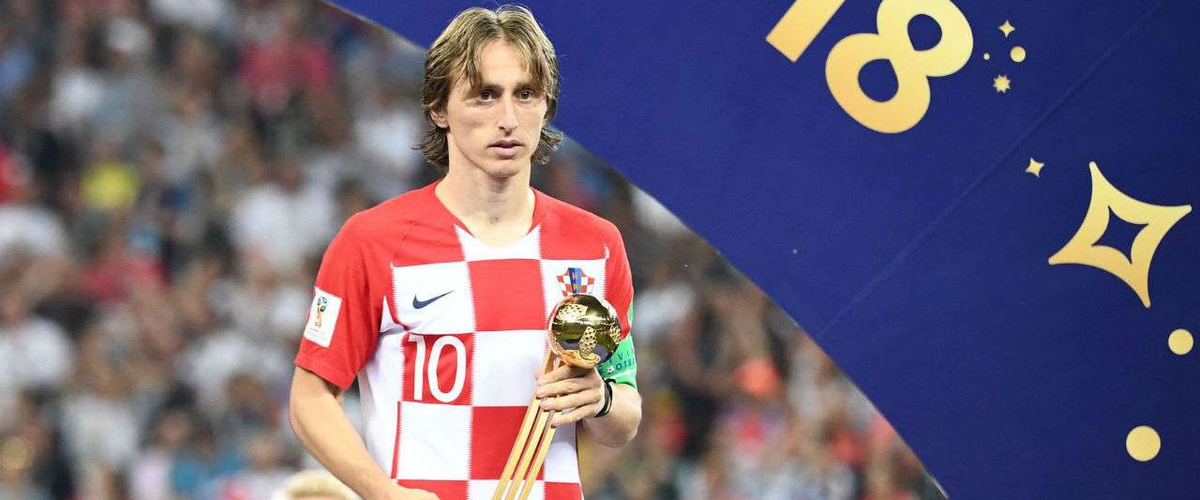 Undoubtedly the best player in Russia, Modric deservedly won the Golden Ball for his imperious performances in midfield. He brought his excellent form for Real Madrid into the tournament, and along with Ivan Rakitic formed part of the best midfield at the World Cup. The Croats controlled every game they played, and that was down to Modric setting the tempo and creating chances for the forwards. He boasted an 87% pass success rate, including 18 key passes while also scoring a screamer and creating a further two goals.
The diminutive play maker excelled in a variety of roles, sometimes playing an advanced role behind the striker, and also controlling games for deep. There was something that reminded me of Xavi in his prime- the way he controlled games by moving teams from left to right at will- with Modric deserving all the praise. A leading contender for the Ballon D'or and one of the best midfielders, if not the best, of his generation, Luka Modric is a player who has it all.
Right Wing: Kylian Mbappe (France)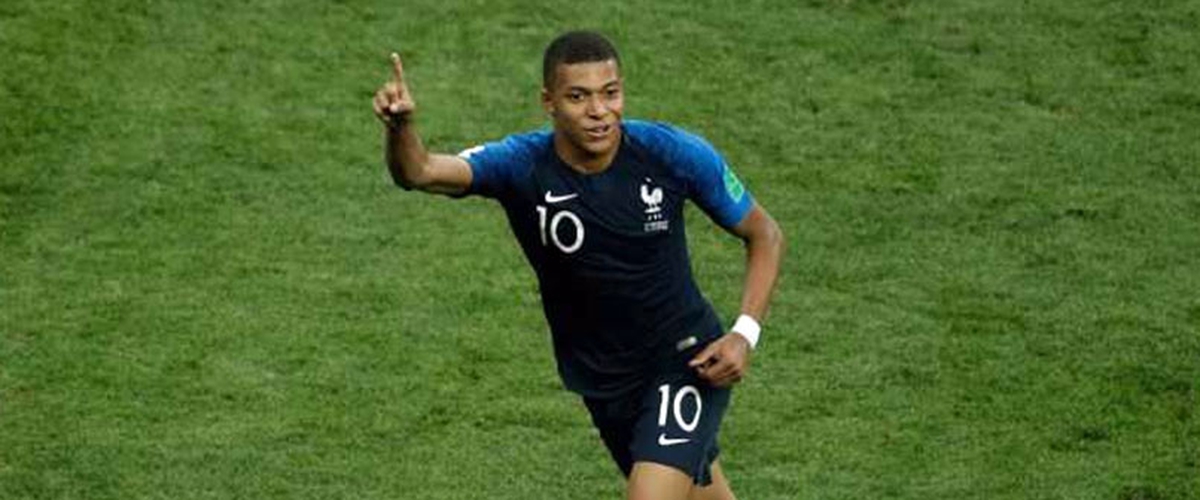 What to say about this extraordinary talent. The first teenager to score in a world cup final since Pele tells you everything you need to know about the teenage sensation. He lit up Russia, particularly in the knockout stages, decimating Argentina with his pace and dispatching Croatia with a long range effort. The "Golden Boy" showcased his electrifying pace during counter attacks, clinical finishing in front of goal and penchant for flair.
He scored 4 goals in Russia- numbers only bettered by Pele as a teenager- and dazzled fans with his skills and pace. It was surprising to see the ease with which he dominated the world's biggest stage. Still only 19, it seems as if Mbappe is the heir apparent to Messi and Ronaldo. In 10 years time we could easily be talking about him in the conversation for Greatest of All Time.
Striker: Romelu Lukaku (Belgium)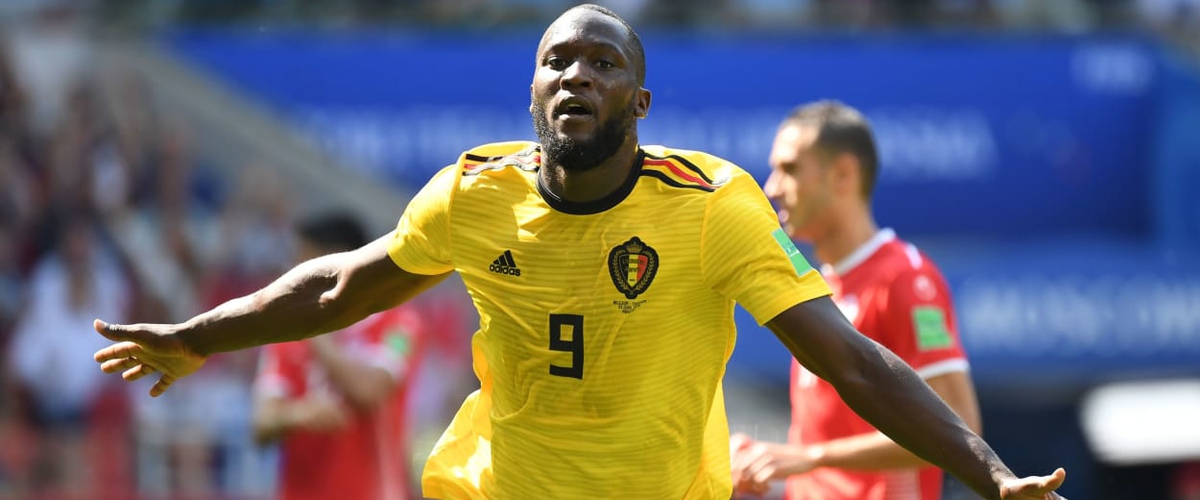 Perhaps the most controversial call in the team, being selected ahead of Harry Kane, but Romelu Lukaku showed far more than the Golden Boot Winner. He scored some truly outstanding goals- scoring with his right, left and head. Moreover he added a different element to Belgium's play showcasing incredible build-up play under the tutelage of Thierry Henry.
His best moment came against Brazil, where he won the ball deep in his own box, sprinted at speed that should not be possible for a man his size, shrugging off 3-4 players before teeing up Kevin De Bruyne, underlining his all-round play. He showed incredible awareness when playing a dummy to allow Nacer Chadli to score against Japan. His 4 goals and 1 assist dont quite do justice to his all-round play and leadership- just watch clips of his rousing speeches. Harry Kane may feel aggrieved to have missed out, but his 6 goals included 3 penalties and a deflection. Moreover he was far less influential to England's build-up and scuffed a great chance against Croatia that could have sent England through.
Left Wing: Eden Hazard (Belgium)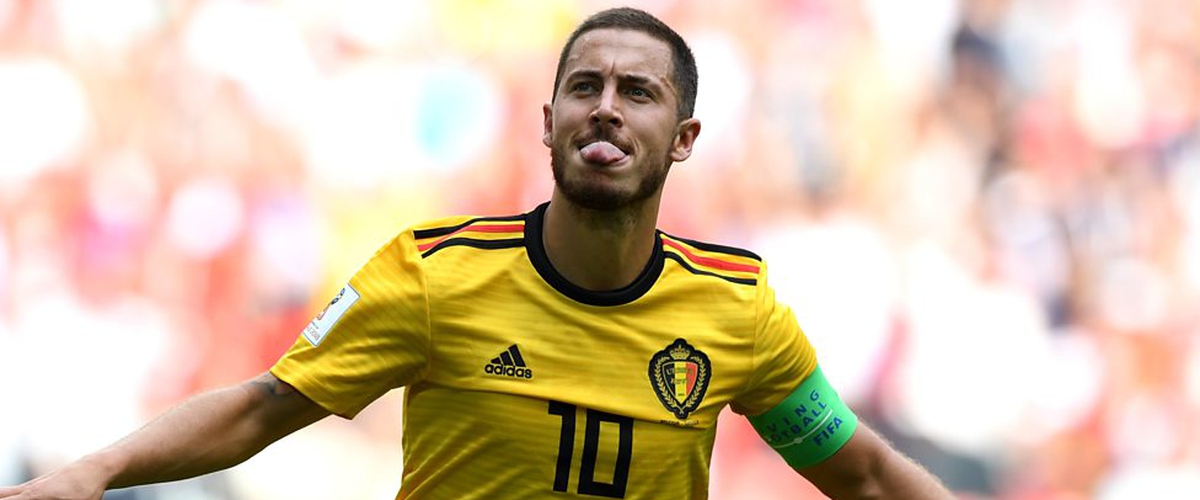 The Belgian captain had an outstanding tournament, scoring 3 goals and grabbing 2 assists to help Belgium to third place. The playmaker was a constant thorn in the side of opposition defenses, with his quick turn of pace and exemplary vision. Unlike Neymar, always tried to stay on his feet, he was key to Belgium beating Brazil, running 35 yards with the ball to allow the defense some respite.
This tournament showed Hazard evolving into a leader and a far more mature player. The World Cup was the crowning moment of his international career- and perhaps he is ready to replace Ronaldo at Madrid. Eden Hazard, at 27, showed that he is up their with the worlds best, and had it not been for the genius of Luka Modric, he would have certainly won the Golden Ball.
Notable Mentions-
Harry Maguire: England's best defender, incredible ball-player, and constant threat from set-pieces. The memes don't hurt.
Kevin De Bruyne: Solidified his status as one of the worlds best midfielders. Controlled games when played deep. Really excelled when released by Martinez to create winner against Japan and score against Brazil. 23 key passes and 2 assists.
Philippe Coutinho: Brazil's best player. Outshone Neymar with two goals and two assists. Best play maker after Hazard, incredible feat considering how deep he played. Scored one of the goals of the tournament and bagged one of the best assists for Paulinho's goal against Serbia.
Antoine Griezmann: Extremely unlucky to miss out on the first eleven. Was typically France's go-to creator as the link between attack and midfield. Brilliant on the counter. 4 goals and 2 assists meant he finished as the Silver Boot winner.
Harry Kane: Golden Boot Winner with 6 Goals. A twinge of luck surrounding most goals but took most chances very well. Lead from the front for the Three Lions. Deadly in the Box. A true flat track bully for his hat-trick against Panama and double against Tunisia. Best penalty-take in Russia by a country-mile.
Well there you have it, that is my Team of the Tournament for this year's World Cup. Pity most of the players will miss the start of the season due to vacation but they will undoubtedly comeback raring to go for the new season. A few of them have certainly earned high profile moves- Chelsea fans don't look.
Comment your Team of the Tournament, and Like and Subscribe if you enjoyed the content.
-Zorawar
---